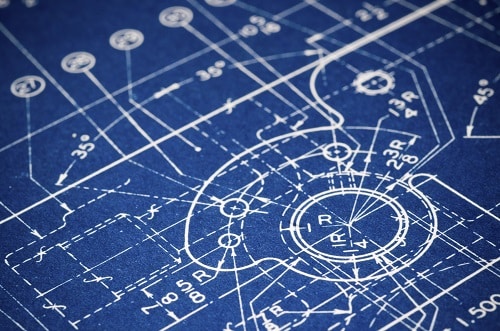 In April, Caterpillar Inc. announced that it was forming an Analytics and Innovation division that will be used to drive innovation and support customers.
The effort will be led by Vice President Greg Folley. It's an initiative that will form a coalition of professionals from a variety of disciplines, including members from Chicago-based Uptake, a startup that partnered with Caterpillar to provide the company with predictive analytics.
The new division will aggregate massive amounts of data and apply prevailing sciences to that data so that patterns can be discerned. Using that analytics, Caterpillar will be in a better position to save customers money, prevent operational downtime and create a more efficient series of processes to streamline its business model.
An Opportunity for Growth
Rob Charter is a group president of Caterpillar who oversees the Customer and Dealer Support division. He said that "technology and information are the drivers in almost every industry including ours; we have to continue pushing our company to be innovative – to imagine, create and embrace the new and the different, and to be disruptive in our own way."
Charter also sees the use of analytics as a vehicle for growth.
"A huge opportunity for competitive advantage lies in the analytics and innovation space, and we have a unique opportunity to connect data from the broadest product line that cuts across multiple industries,"
he said.
"We can transform the mountains of incoming data – from a single machine or engine, an entire job site, the supply chain, a shipping location and much more – into valuable information for our customers and suppliers more efficiently and effectively than anyone else."
Innovation Across the Industry
Caterpillar is not alone in applying analytics to the construction industry. Chinese construction companies are using building information modeling (BIM) to make informed decisions about the quality and safety of their projects. According to a study by Dodge Data and Analytics, the percentage of Chinese companies that will employ BIM on their projects will grow by 89 percent over the next two years.
"This level of growth in BIM implementation clearly demonstrates the high degree of value that Chinese architects and contractors who use BIM find that they are getting from it,"
said Steve Jones, Senior Director of Industry Insights at Dodge Data and Analytics.
"Their expected level of engagement with BIM is well above the average from our global BIM study in 2013."
Additionally, Tableau Software boasts about the fact that its predictive analytics system is being used successfully by Turner and Townsend, a construction consultancy.
"Turner and Townsend is showing the construction industry a new way to make better-informed, faster decisions. There's no room for error with capital programs, and making use of predictive analytics and visualization allows the company to leave no stone unturned in their quest for exceptional performance,"
said James Eiloart, a vice president at Tableau Software.
Further, a white paper released in 2013 makes the case for using predictive analytics in construction as an effort to promote workplace safety.
"Some companies have reduced their injury rates by more than 90 percent using advanced and predictive analytics," said Griffin Schultz, general manager at Predictive Solutions. "Whether in pursuit of improved financial results, or the ability to ensure that every employee goes home safe every day, predictive analytics should be considered as part of a 21st century, world-class safety program."
The merger of literal brick-and-mortar businesses with advanced technologies is an exciting development in the history of modern industry. Construction companies can now employ number-crunchers to enhance the efficiency, safety and quality of their operations.



Author: James White
James White is an experienced home improvement blogger and construction worker. His writing has appeared in many publications, including EHS Today, Construction Today, and Building Blok. James is involved in promoting the ideas of sustainable building and construction safety. And, when he's not saving the planet through his blogging, James revels in exploring the latest developments in the construction and manufacturing industries, its history, its advancements, and where we will be tomorrow. Twitter: @JGtheSavage