The 16th Executive Hire Show is opening its doors to hire industry professionals on the 8th and 9th February 2023 at its established home Coventry Building Society Arena (CBS), formerly known as the Ricoh Arena –  in the heart of the Midlands.
The EHS team is delighted to confirm that the UK's premier hire event is 'sold out' of stand space.  There are 150 exhibitors to see and of those, an impressive 31 will be making their first-ever appearance at the show. A number of exhibitors have also significantly increased their stand space this year to showcase new products and innovations.
Chris Moore, Executive Hire Show, publishing and events director said, "I am delighted to report that we have another sold-out show with 150 companies signed up to the 2023 event. It's going to be an incredibly busy show! With 31 first-time exhibitors at the unmissable national exhibition for the tools, equipment and plant hire industry."
The journey to net zero
Low-emission driving and working is currently one of the main development goals of the construction machinery industry, with a focus on battery-electric drives. The electrification of construction machinery is making quick progress with an increasing number of manufacturers offering e-solutions, particularly in the compact ranges.
Visitors to the 16th Executive Hire Show can expect to see a wide range of electric and hybrid machinery at the event, alongside alternative fuel solutions including hydrogen.
As the journey to achieve net zero by 2050 gains traction innovation and investment in new technology, particularly renewables and sustainable solutions, are at an all-time high, many companies in the sector, are allocating a huge proportion of their budgets to green technology.
Strong UK construction equipment rental market
Despite the current economic uncertainties and reported supply chain issues the compact plant hire and equipment industry remains resilient and is reporting a surge in business, which is excellent news for the hire market and the many diverse sectors it serves. AMA Research reported the uncertain economic outlook has been tipped to favour the UK construction equipment rental market.
AMA Research also said that, in 2021, there was a 'healthy growth' across the market which has continued throughout 2022. Statistics show a 6.8% increase in market value from 2020.
Plant hire companies dominate the market with an estimated share of 37.7%, driven primarily by earthmoving equipment, road construction kit and crushing and screening plant.
Who's exhibiting?
The biggest name suppliers to the UK hire industry have committed to exhibiting at the 2023 show.  The exhibitor list reads like a who's who' in construction equipment sector with blue chip companies such as Altrad Belle, Ammann UK, Atlas Copco, BPH Attachments, Bravi Platforms, Coveya, Doosan UK, GenQuip Groundhog, JCB, Makita UK, Sany, Snorkel, Thwaites, Trime (UK), Yanmar, and many more.
New kids on the block
New exhibitors that have committed to the 2023 show include Atlas Tanks Group, which supplies portable and static tanks for the safe storage and dispensing of diesel, oil and AdBlue, etc. Coppard Equipment Sales will be showcasing the Slanetrac HT100 Tracked Dumper. Haulotte UK is also exhibiting for the first time, the company manufacture lifting equipment for both people and materials for construction, indoors and outdoors.
Instagrid UK, who claims to have invented the world's most advanced 230V battery, that can power any device no matter where you are, has chosen to exhibit for the first time. As has Mecc Alte, who manufactures alternators, Genset controllers and battery chargers. The show also welcomes Merlo for the first time who will be showing the latest range of telescopic handlers. Sunward Europe is debuting at the show showing its range of excavators, loaders and aerial platforms amongst other products.
What's new?
Dragon is excited to announce the launch of the company's powerful new tracked barrow – the PB1000 Power Barrow.
Built using the same tried and tested all-terrain track base as all of the Dragon Equipment range, the manoeuvrable PB1000 is capable of safely carrying, lifting, and tipping loads of up to 1,000Kgs.
The steel bucket is incredibly durable and robust which ensures it can stand up to the toughest of jobs on commercial or domestic building sites. Plus, with a weight of under 650kg and width options to suit all situations, it's a machine that is easy to move from site to site, using a van, truck or trailer, making sites with restricted access much more accessible.
MachineMax is an award-winning equipment management platform and provider of universal telematics sensors for off-highway fleets, that works with customers to measure key metrics. The company is making its Executive Hire Show debut in February 2023.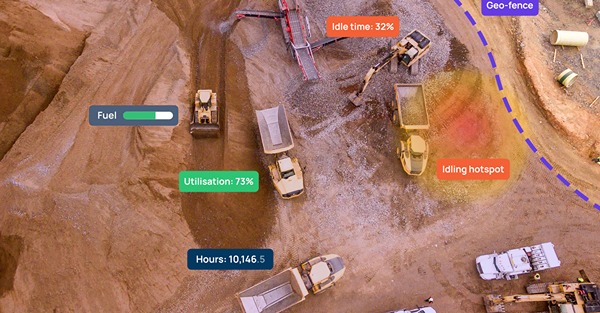 The metrics providing the biggest initial impact include utilisation, idling time, fuel consumption, emissions, location, and operating hours. Enabling a single platform view, MachineMax brings a customer's data together from any source. Providing fast access to the right data to enable in-the-moment and strategic decisions.
The MachineMax solution supports any data source, including their own easy-fit sensors, third-party sensors and OEM telematics.
Thwaites is using the EHS for the UK debut of the company's 3-tonne electric dumper.
Four maintenance-free, long-life, lithium-ion (dry-cell) batteries, operating at 48V, are fitted. Each battery is rated at 5.75kWh, providing the power to drive the machine. Two highly efficient electric motors (one for traction, one for hydraulic services) give the operator the control and manoeuvrability expected from a Thwaites dumper.
Critically, the battery pack will complete a full 8-hour shift of `normal site operation' from a single charge.
GGR Group is all set to show its range of zero-emission construction machinery at the show.  Visitors can expect to see the company's ECO UNIC URW-095 mini spider crane, the lithium-powered Faresin Electric Telehandler, which is a world first, the zero-emissions GF30 pick and carry crane, and the popular battery-powered tracked carrier, amongst other environmentally friendly kit!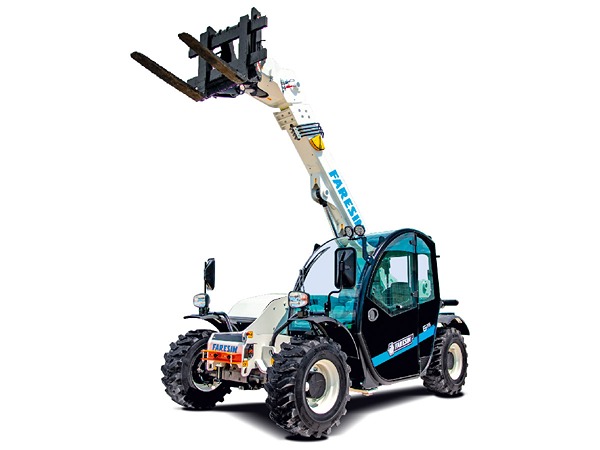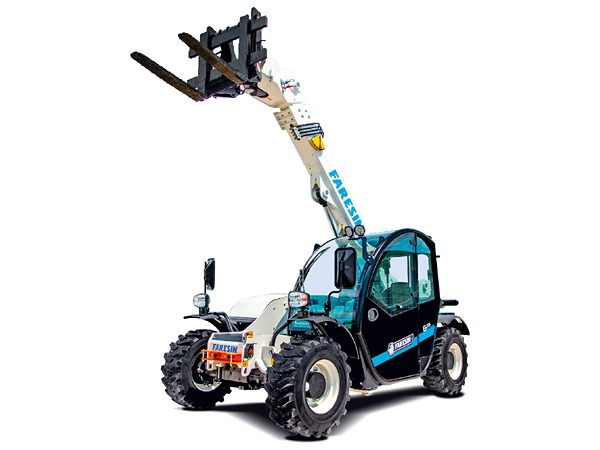 The Faresin Electric Telehandler 2.6t is an environmentally friendly option for single-shift or multi-shift materials handling operations. Offering the same performance as an equivalent conventional telehandler model but without the noise of a combustion engine, the Electric Telehandler 2.6t operates with zero CO2 emissions and is a pioneer within the materials handling equipment industry.
Datatag through its work with CESAR recognised the issues of fuel theft and has developed a technological solution. The result is VENOM. A formulation of a unique forensic DNA and visible green dye which will be shown at EHS 2023. VENOM can be supplied to give a company an individual DNA identifier.  VENOM is mixable with Petrol, Diesel and HVO fuels.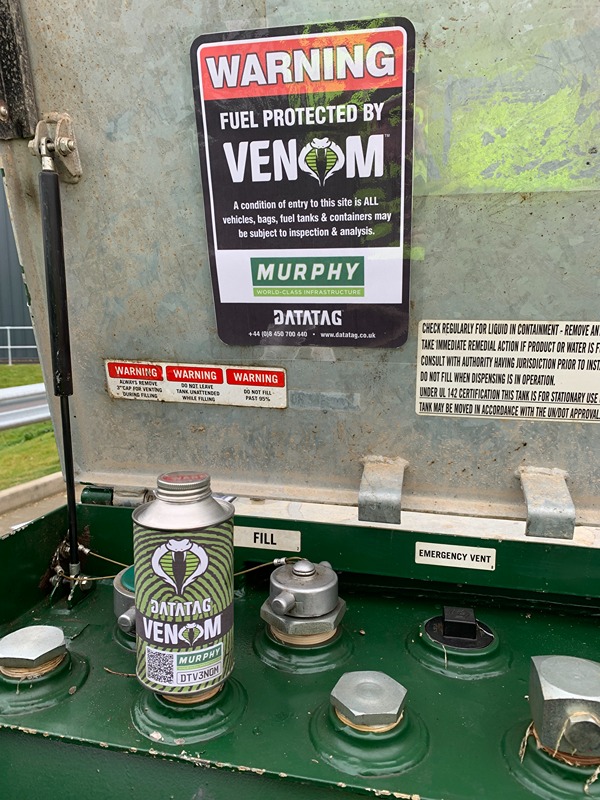 Datatag will also be showcasing its KIST Asset Management solution. Developed using MicroCESAR as a key equipment identifier KIST allows companies to keep track and manage vital equipment and vehicles via easy-to-use mobile and desktop applications.
DyMac designs products that harvest 'Clean Energy' to minimize the company's impact on the environment. DyMac UK will be exhibiting its new Lynx Power Bank range.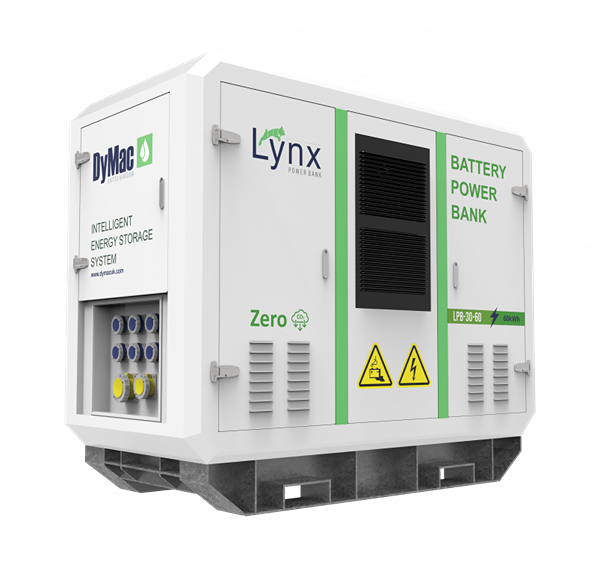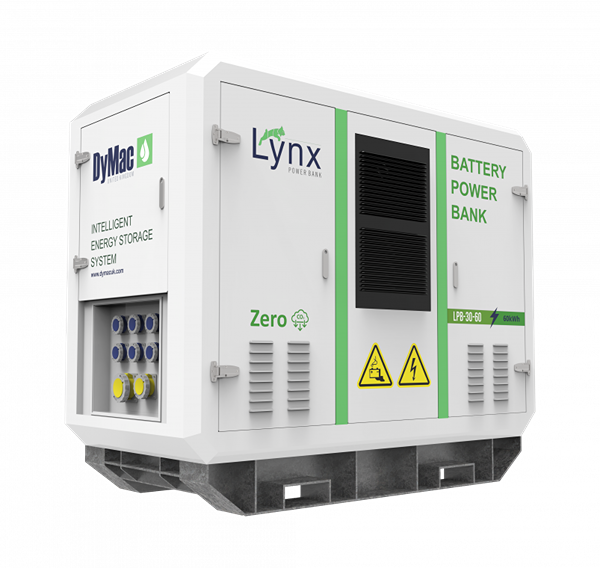 Lynx Power Bank 30-60 is a new range of secure integrated Battery Energy storage system. This mobile and modular solution includes batteries, PCS, cooling fan, fire protection and auxiliary components, External PV power and AC generator are available as options.
Lynx Power Bank is mainly developed for no emission and low noise.  It also reduces the dependence on the grid, improves power supply quality, and ensures the power consumption of an emergency load.
Sany is one of the latest OEMs to join the battery-electric drive revolution. Sany will be bringing its SY19E electric mini excavator – which is making its UK debut.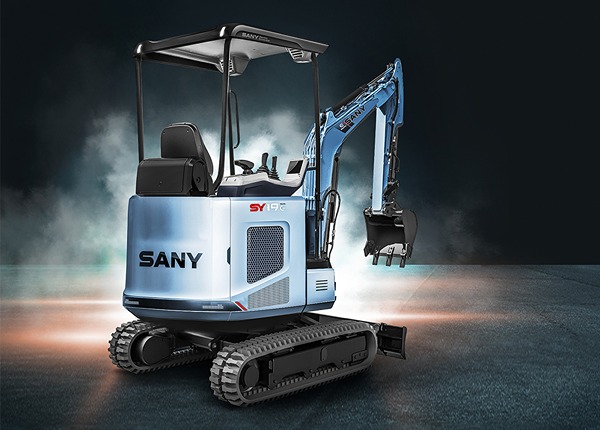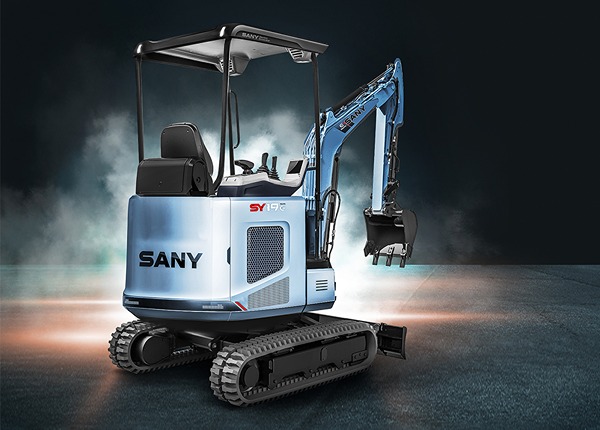 The electrically driven 1.8-tonne SY19E mini excavator benefits from zero pollutant emissions and significantly lower noise levels. The machine is equipped with an electric motor that delivers a peak output of 15 kW, along with an efficient load-sensing hydraulic system, which ensures a fast workflow and high-flexibility output. It's equipped with an innovative accumulator pack that lasts for an entire working day on one battery charge.
Tufftruk will introduce the new 'Electric BENDie' mini dumper, which is a battery-powered mini dumper that provides maximum versatility and light touch operation.
Available as an EB400 and EB500, for use indoors or outdoors the compact TRUXTA (EB400 2ft 6"/ 730mm or EB500 or 3ft/850mm) fits through typical doorways. TRUXTA BENDie mini dumper offers excellent load capacity and productivity.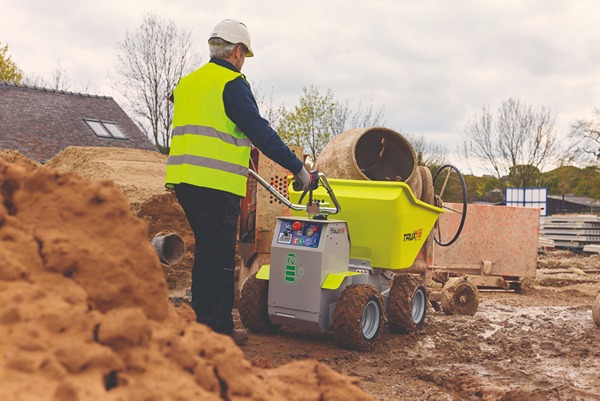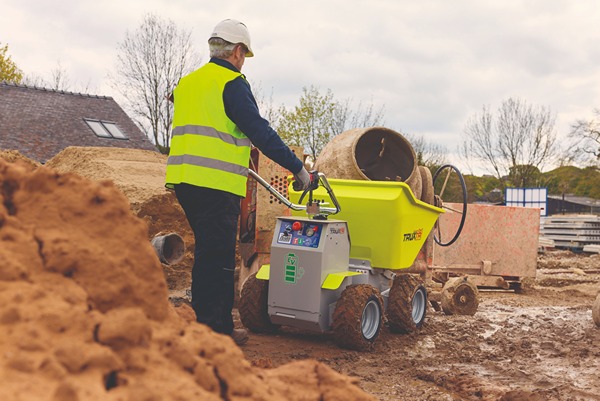 The new Electric BENDie 4×4 mini dumper provides access even in the tightest corners. The TRUXTA 4×4 is really compact and gets into places tracked, lift and steer dumpers cannot.
Operators get a quiet environmentally friendly option for use anywhere – there are no emissions and the range is ultra-quiet for noise-sensitive environments.
Ammann is back – and is promising to 'reach compaction's 'third dimension' with its new electric compaction plate.
Ammann says that its prototype eAPX 68/95 3D Vibratory Compactor offers an innovative solution for compaction works, particularly in restricted urban working areas. According to the firm, eAPX 68/95 is the first vibratory plate on the market that can move in an arc or circle … or turn on the spot.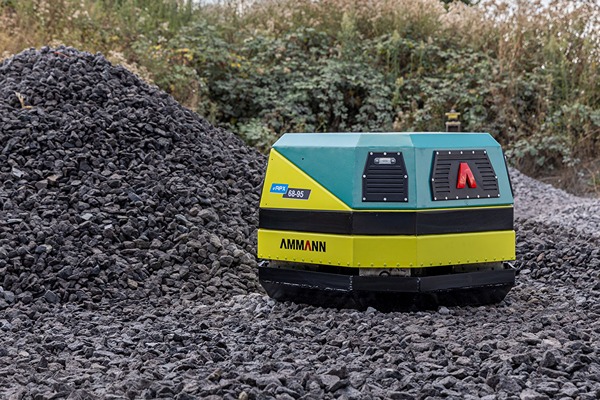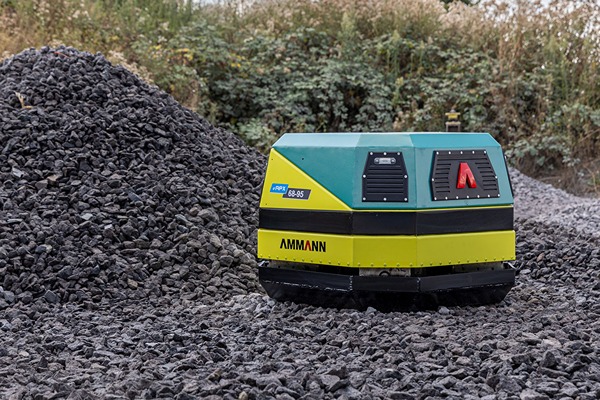 The battery-powered eAPX 68/95 prototype has an operating height of just 700mm coupled with the ability to move in all directions. Its versatility allows it to be used in tricky trench applications, including those with support systems and cross braces. It can also be used in open spaces.
BISAF Ltd presents innovative industry products that improve the health and safety of workers and helps protect the environment.
The new and improved Particulator is an award-winning DPF that greatly improves air quality in the workspace, particularly when machines are used in confined spaces. Lower the risk of mild to severe health problems from breathing in harmful fumes by using the Particulator. It's easy to install and remove and can easily be fitted to machines less than 60 kW. By removing the black carbon particulate, the lifetime global warming footprint of the machine improves by 32% which makes it much of the way to using an electric machine.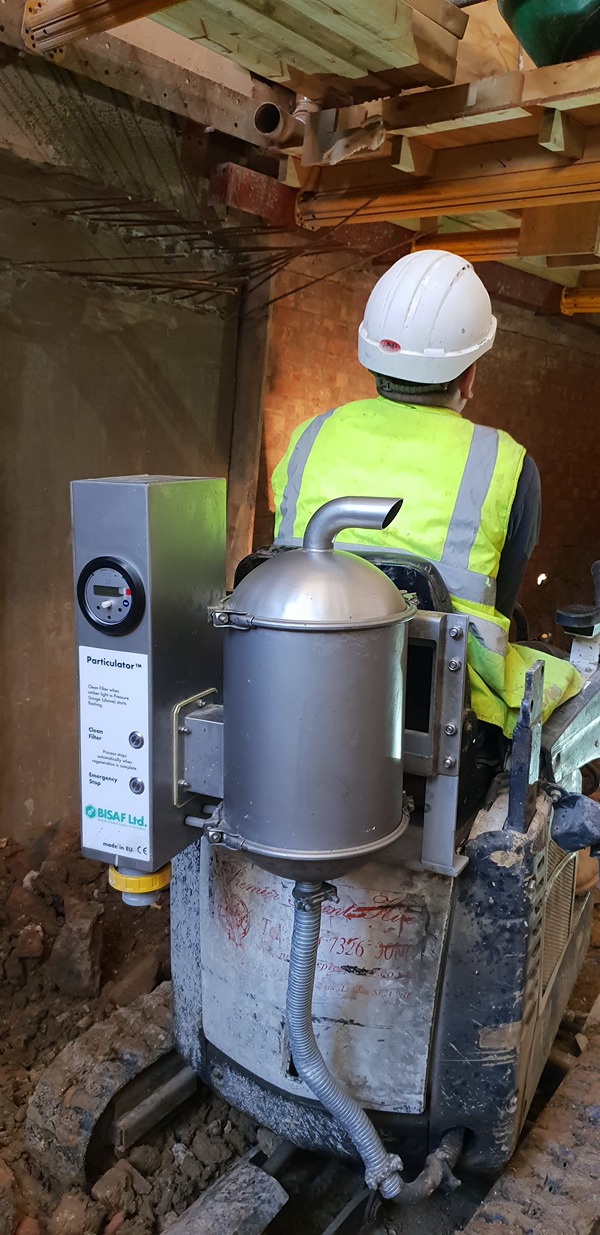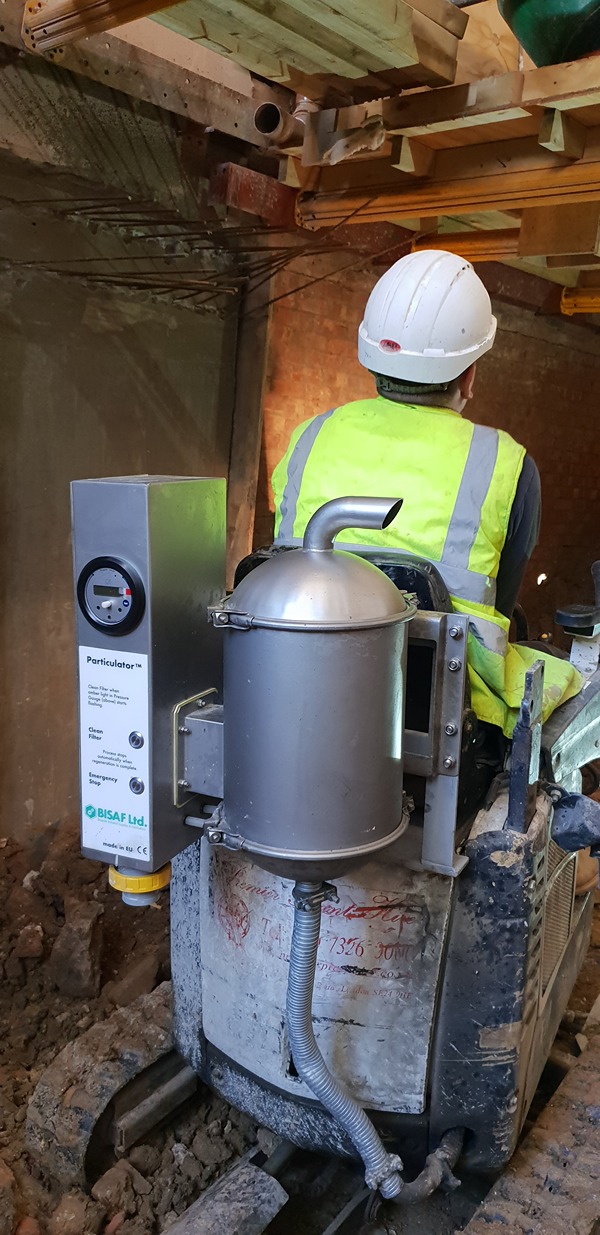 BISAF will also showcase a new modular edge protection system for use around excavations on site. This uses supports that are driven into or bolted onto the ground and can be set up about any area in any shape or size. Quick and easy to install and the systems can be reused. Save time, hassle, and materials.
Timberwolf launches industry first solution – TW 280HB hybrid woodchipper. Delivering power suitable for an 8" wood chipper whilst also minimising emissions is a challenge.
After extensive research of hybrid powertrains and following discussions with engine manufacturers, it was concluded that no commercially available solution was currently available. The journey, therefore, began with the decision for Timberwolf to lead its own hybrid powertrain development programme to meet the dual challenge of addressing performance and emissions.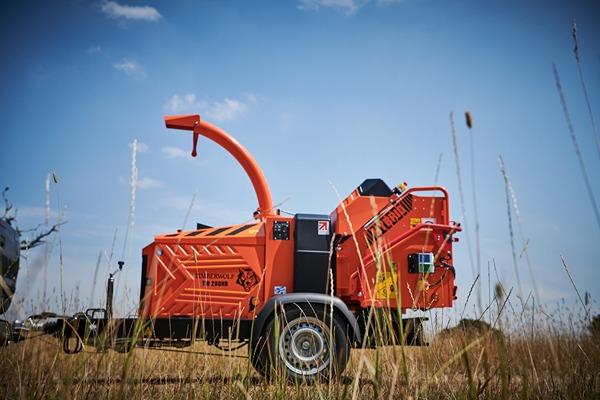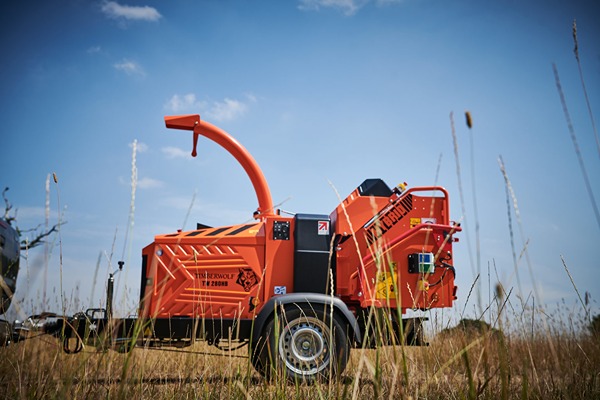 The self-charging TW 280HB HYBRID ensures you will not lose chipping performance throughout the day.
Simple to maintain, the TW 280HB HYBRID wood chipper is ideal for companies and organisations who are committed to minimising their emissions and fuel usage whilst not compromising on performance.
Atlas Copco will present its zero-emission, money-saving E-Air plug-in electric compressor at the show. Saving the planet and making money are not mutually exclusive ambitions – you can achieve both. This will be Atlas Copco's message to the nation's hire companies at the 2023 event. The company's E-Air plug-in electric compressor is the perfect example of the many benefits of going electric – zero emissions, small size, light weight, few vibrations – and significantly reduced running costs.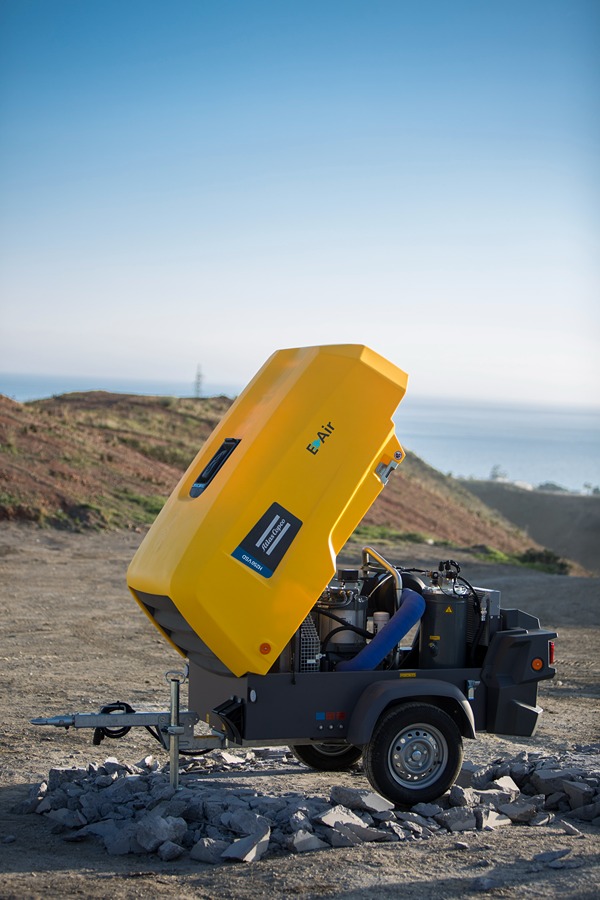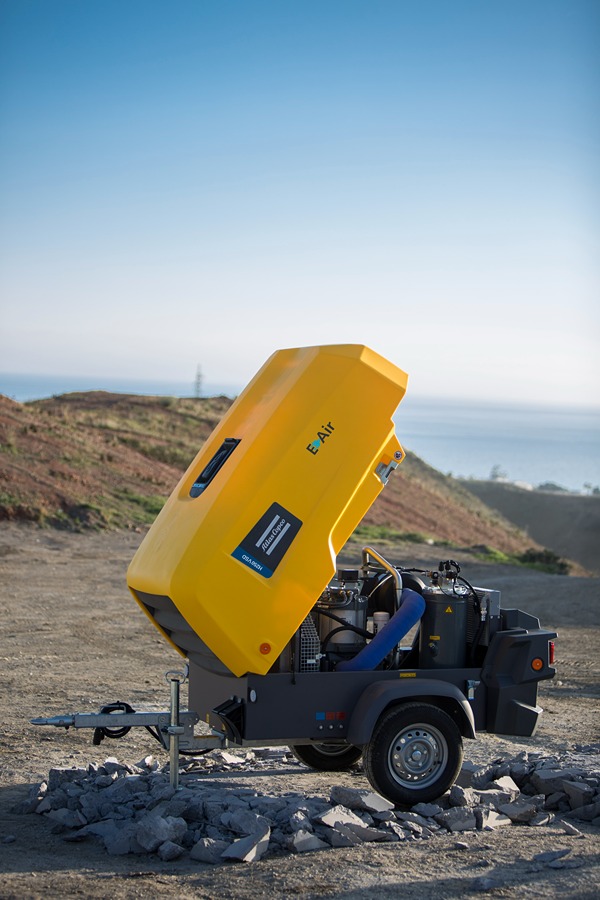 The Atlas Copco's E-Air plug-in models have been warmly received by the market. With fuel prices soaring and virtually all sites having access to electricity, the benefits of switching to the E-Air are manifold – including high performance but with radically reduced running costs.
Wirtgen is presenting one of Hamm's first fully electric battery-driven tandem rollers, the HD12eVO with vibration and oscillation, which forms part of the HD CompactLine series and the world's first e-combination roller.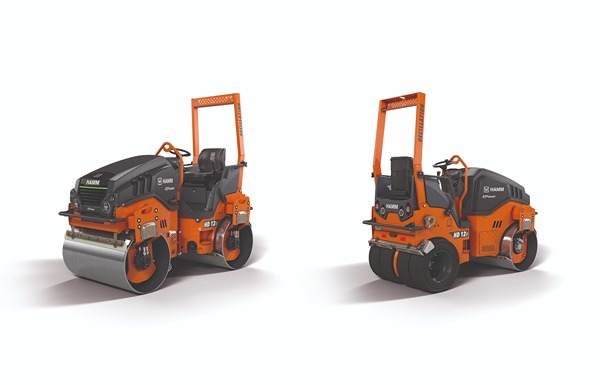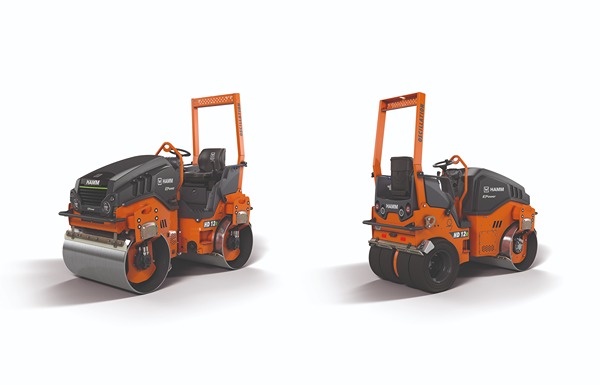 With eight electric rollers in the compact class, Hamm's launch represents a milestone for the compaction industry. The HD 10e model (drum width: 1.00 m, operating weight: 2.5 t) and the HD 12e model (drum width: 1.20 m, operating weight: 2.7 t) boast the same compaction power as their combustion engine counterparts, but produce zero emissions. Compared to the diesel machines, they save approx. 10 kg CO2 every hour of operation. The e-rollers are operated in exactly the same way as the other models in the HD CompactLine series. The low-voltage system delivers energy for a whole day.
Först Global is launching its new ST6P HD, the heavy-duty version of its bestselling 6" petrol chipper, the ST6P. The all-new, no holds barred, ST6P HD brings with it all the performance and speed of the ST6P and packs it into a robust steel construction that weighs in at just 885kg.
With towing regulations relaxed it's no longer necessary to keep Europe's leading 6" chipper under 750kg allowing for a more heavyweight version to be brought to market.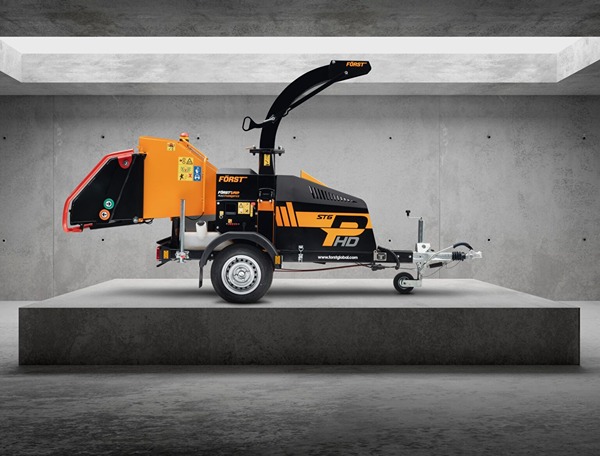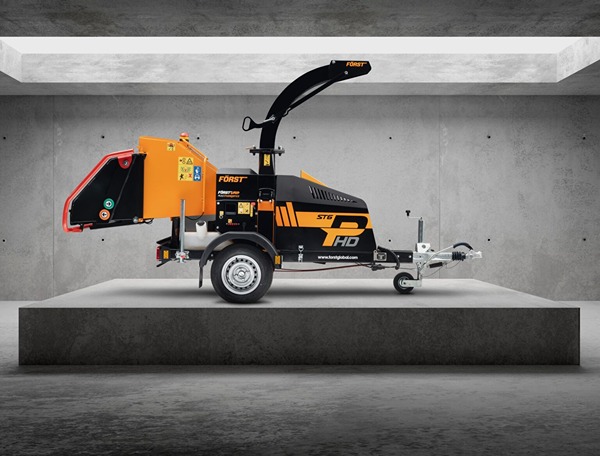 The HD version boasts a heavier-duty bonnet, chassis, running gear and jockey wheel making it exceptionally robust and the ideal chipper to withstand the hard life of utility arboriculture or for anyone looking for a genuine workhorse.
The ST6P HD offers all the quality, power and performance expected from Först, including the outstanding FörstGrip feed roller system, the Först flywheel system and the new and improved AutoIntelligence control and 'no-stress' system which makes for a fast and efficient chipping speed.
The Dustcontrol team will be showcasing the firm's DC Tromb dust extractors, DC 2900 and DC 1800 eco vacuums, DCF 60 Pre-Separator, and DC AirCube cleaners.
The remodelled Tromb range meets modern safety requirements while offering ergonomic and modular functions. One of the major updates is that the DC TrombTwin model is separable, meaning the dust extractor and pre-separator are easily detached and re-assembled from each other – making them simple to transport for actions such as floor grinding.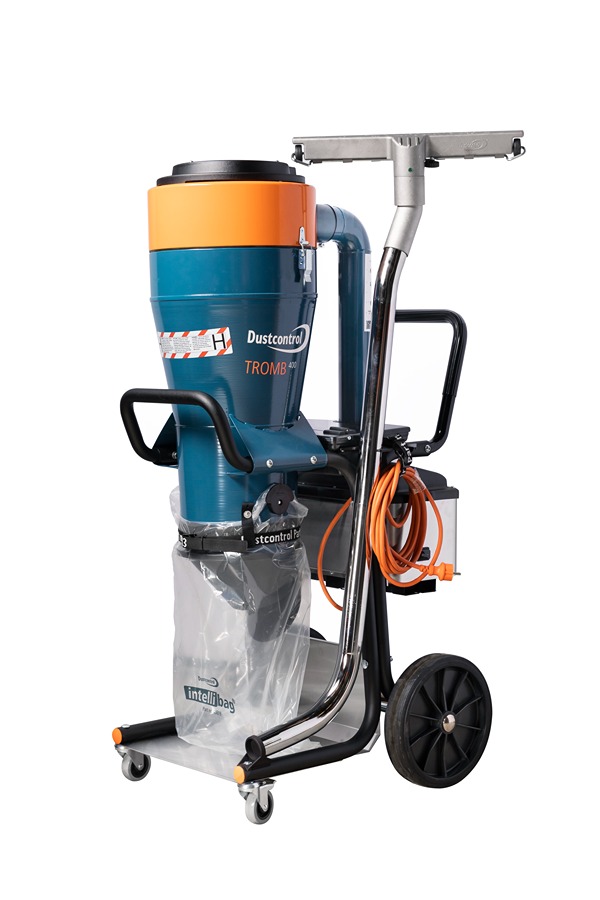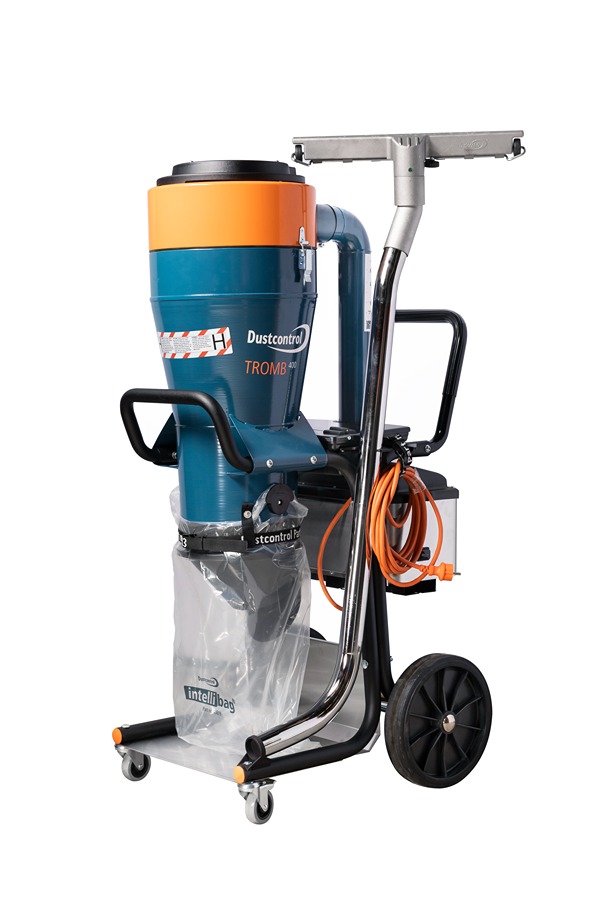 The powerful DC 2900 range can be used for industrial vacuuming or on-tool dust extraction. Its suction casings make it particularly effective for cutting, drilling, and sanding activities.
NightSearcher announces the launch of the new Pulsar NavStar, the latest model in its range of Pulsar hazard lights.
The all-new Pulsar NavStar comes as a set of 10 sequential hazard lights, housed in a high-impact, shock-resistant and reversible carry case. The Pulsar NavStar enables a hazardous area to be closed off quickly and safely as possible. Acting as a visible cordon, each NavStar has a 360-degree illumination zone, which can be seen from over 1 kilometre away.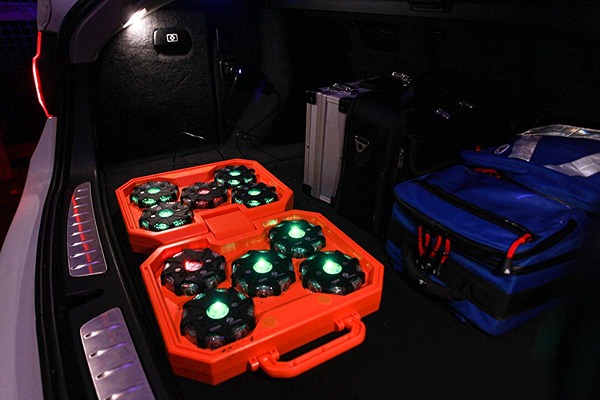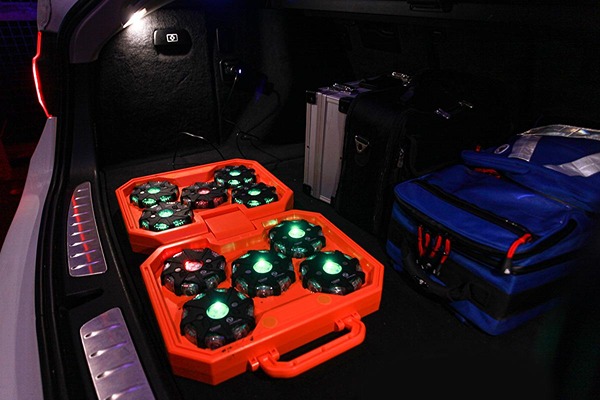 Pulsar NavStar's durable polymer housing not only keeps the lights all together but also fully charged when connected to the supplied 12/24V vehicle charger or 240V mains charger. They're charged and ready to go within 10-12 hours (from fully discharged) and offer a runtime of up to 72 hours – depending on the lighting mode used.
JCB will be showcasing the new range of ETECH machines. JCB's range of machines are 100% electric with zero emissions, zero compromise on performance and a lot less noise making them ideal for indoor, underground and emissions-sensitive working sites.


Powered by Lithium-ion batteries with fast charge capability, the JCB machines deliver a full typical day's operation on a single charge.
AJC EasyCabin is showcasing the latest in mobile welfare innovation; the Ecosmart SolarMAX. Capable of zero fuel use during summertime and huge fuel/emissions savings across the year. AJC Power Solutions are the off-grid power division AJC, on display new are products to help remote sites to generate and store solar power with HVO as the backup only. The Solar Pod, Battery Pod, and Solar Smart all designed to be plug-and-play and work together to reduce emissions & diesel consumption.
Husqvarna is launching the next-generation battery core drill at the show. With DM 1 PACE, Husqvarna Construction extends its offer to customers who need battery-powered products to do the heavy-duty jobs. This recently developed battery core drill will be powered by Husqvarna's own battery system, PACE.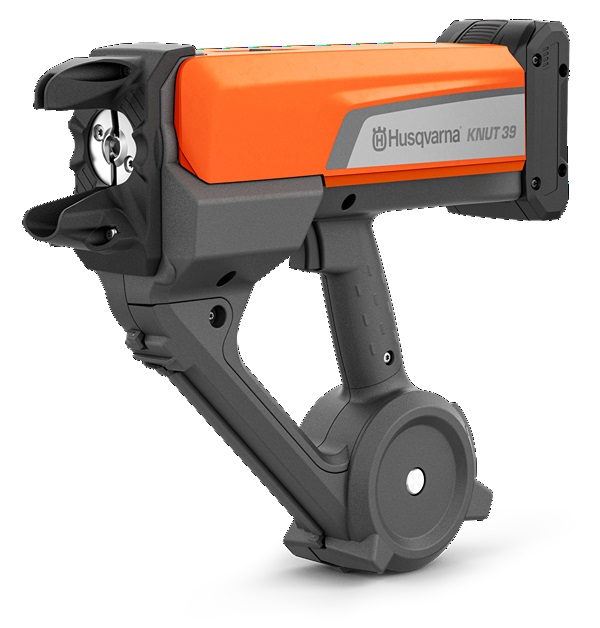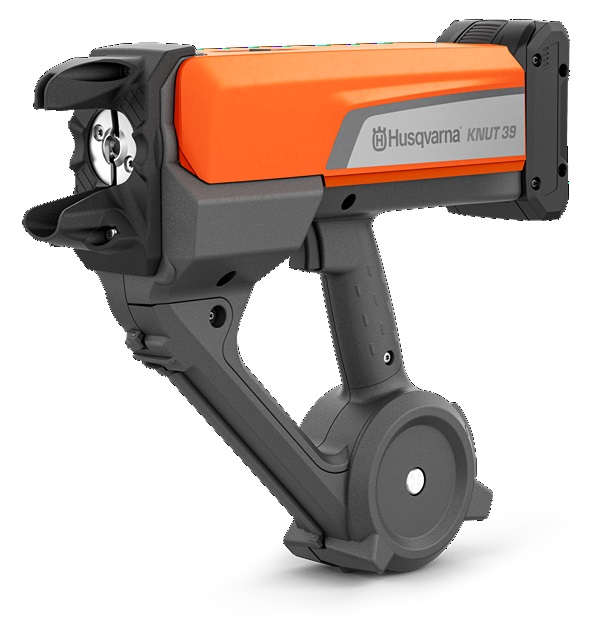 " The demand for electrified equipment is growing in many of our segments and markets. Our award-winning K 1 PACE high power cutter has paved the way, showing the capabilities we have to support our customers in the shift to a low carbon, resource smart economy. It's been very well received by our customers," said Joe Taylor, Sr. Director, Global Product & Service Management at Husqvarna Construction.
Husqvarna Construction offers two proprietary battery systems, BLi, and PACE. Visitors will be able to explore Husqvarna's extensive battery and corded offer, and Husqvarna Construction will showcase several new battery products on the stand.
GenQuip Groundhog are launching the new i range at this year's show. both mobile welfare units will offer up to 90% reduction in generator use over a 12month period and in summer periods the generator will not be required at all.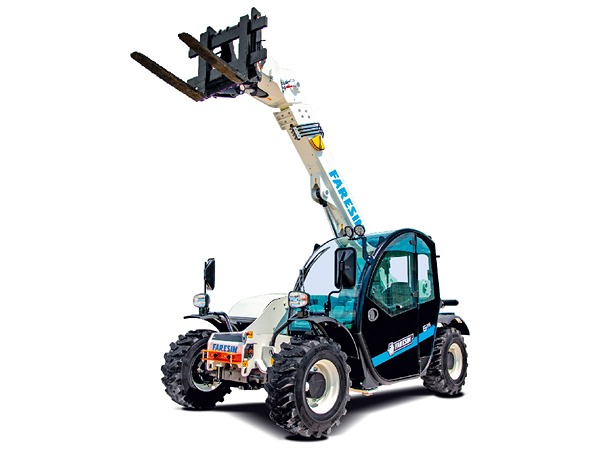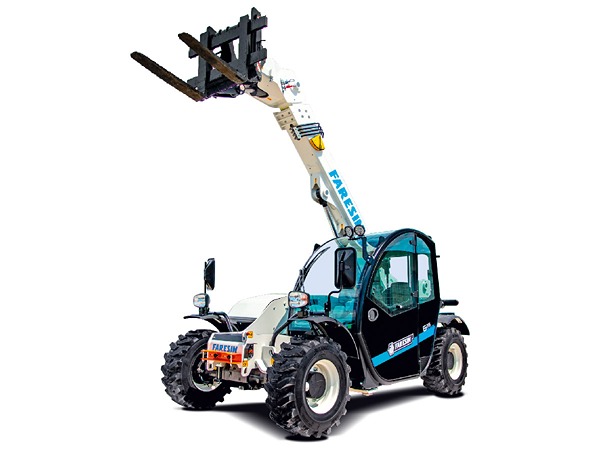 The new i range mobile welfare units will feature new design changes both externally and internally with the addition of more solar panels to the roof, upgraded inverter and Lithium batteries , making a robust and easy to operate and sustainable welfare unit for the hire industry
Innovation Trail Live
There will be a new format for the Innovation Trail, which is very popular with manufacturers and suppliers, in 2023 Peter Haddock (Content with Media), will return to the event once again and will interview shortlisted candidates LIVE on their stands. These interviews are broadcast live across various social media platforms.
The Innovation Trail will have a renewed focus on equipment that employs new power sources, sustainable technologies, or which improves efficiency and environmental impact as we pave the way to net-zero.
Visit www.executivehireshow.co.uk for more details on the show and a full exhibitor list. Put the 8th and 9th February 2023 in your diary:  the EHS team look forward to welcoming you back to the Coventry Building Society Arena – the home of hire! Registration is open and it's free visit Executive Hire Show 2023 (circdata.com) 
Source: Executive Hire Show Press