Global construction and mining giant, Atlas Copco are using an 864sq meter stand to showcase products from across the Construction Technique division including some surprises. The stand, M4 in the 'dig zone', will be part of the new Plantworx exhibition for the construction equipment industry. It takes place in Stoneleigh Park, Coventry on May 14 – 16 2013.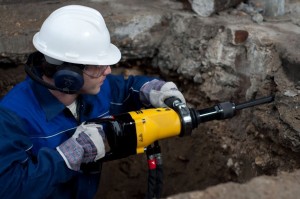 The comprehensive range on display will include compressors, generators, hydraulic, pneumatic and petrol hand-held tools, concrete and compaction equipment, rig-mounted hydraulic attachments, crushing equipment and the road construction equipment range.
In addition to the already comprehensive offering there will be several new products on display. The lighter weight, vibration reduced LH 8E hydraulic pick will be on show along-side our wide range of hydraulic powerpacks and attachments. A new, harder wearing and versatile compaction plate will be on display. The PC4 Jaw crusher will represent the Atlas Copco range of powercrushers which are built for mobility, high performance and reliability.
The Construction Technique Business Line Manager with over 20 years' experience in the industry, John Fitzpatrick, states, "Now more than ever our construction division is aligned to better serve our customers. We now have our most comprehensive construction equipment offering and we are keen to showcase this to the industry. We also understand the importance of interaction with our customers, especially in these trying times, to better understand their needs and align ourselves to offer a first class product and service offering which will drive better productivity and profitability for their business.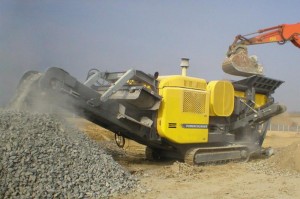 From the Dynapac range of road construction equipment, there will be the flagship SD 2500 Paver, a range of our asphalt rollers and the new CA 3500 soil roller. The new roller features low fuel consumption and the Compaction Analyser which allows the operator to see the compaction results on a screen. The screen will give the operator a graphic of the completed work and weaker areas that require attention. The results can be connected with the office for easy downloads. To find out more visit stand M4.
Source:  Atlas Copco Construction & Mining