The CEA's (Construction Equipment Association's) Plantworx Construction Exhibition demonstration areas are selling out fast as manufacturers gear up for putting machines through their paces in front of Plantworx visitors at the shows new home at the East of England Arena, Peterborough (11-13 June 2019). Visitors can put themselves in the driving seat at Plantworx as many exhibitors will encourage visitors who present the correct operator's licence to try the kit first hand in one of the many demonstration areas.
Following a recent Twitter poll, it was revealed that machine 'attachments' were 'top of the list' in terms of must sees at the show – Plantworx can confirm that many leading attachment manufacturers have already committed to exhibit and many of these companies will be demonstrating or will have their attachments on excavators on stands around the showground. A strong focus will be on promoting the correct selection and use of attachments and instrumentation to carry out different tasks more much efficiently.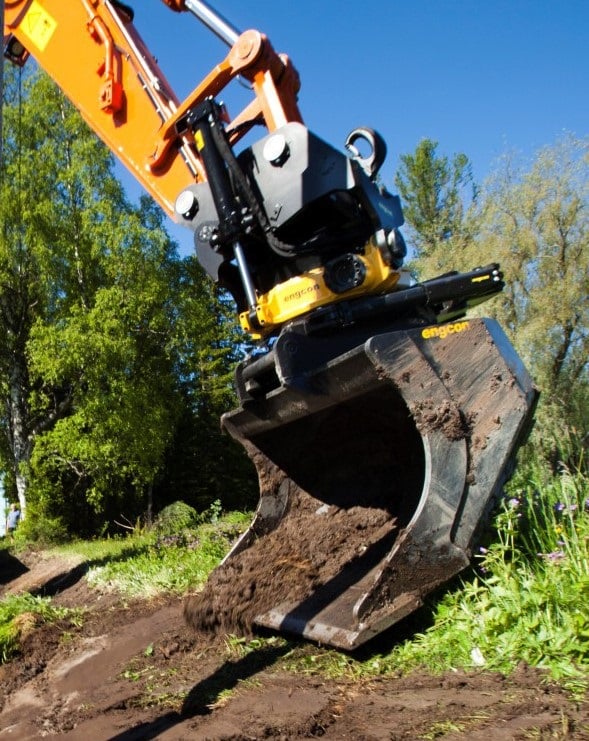 From augers to buckets, from quick hitches to rakes, blades and grabs, there will be an attachment for every application at the show – all designed to boost productivity and efficiency. Amongst the confirmed exhibitors are Arrowhead Rockdrill, Auger Torque, BSP Digbits, Engcon, Hill Engineering, Rototilt and Steelwrist.
The Twitter poll results put new technology as the next most important on the list with 28% of the voters wanting to see Virtual Reality Training. This was closely followed by Machine Guidance Systems with 25% of the votes, and 18% wanted to see Alternative Fuel Machines.
Rob Oliver CEO, CEA (Construction Equipment Association) confirmed there will be a new Innovation and Technology zone at Plantworx, he said,
"The digitalisation of the construction sector is gaining pace – Plantworx offers the perfect showcase to help match the technology with its acceptance by the marketplace."
Plantworx is currently in the process of organising a 'Virtual Reality Zone' within the new Innovation and Technology Zone at the show – where visitors can experience virtual reality training on a variety of different machines – watch this space – more details coming soon.
Machine Guidance is another area that the show is planning on expanding – this area is already well represented with companies such as GKD Technologies, RDS Technology, Trimble and Moba Mobile Automation.
Companies exhibiting at the show with Hybrid machines include Caterpillar and Komatsu. Takeuchi also recently launched its new Hybrid electric/diesel TB216, 1.9 tonne mini excavator.
Following the news that Plantworx will have a rail element at the event, with new partners Rail Media, the team can confirm that the first of the Railworx exhibitors have booked to exhibit which is excellent news. These companies include Fenix Signalling who will also be demonstrating, Premier Rail and Rosehill Rail. Lighting tower manufacturer, TCP (Taylor Construction Plant), has also confirmed its stand space at Railworx.
CEA Honorary President and JCB Director, David Bell, believes in the synergy between Railworx and Plantworx, he said,
"Manufacturers have to find the best value for money in spending their marketing budgets, and today with so many digital ways of reaching our customers, plant and machinery shows have to do what can't be done digitally. So Plantworx and Railworx provides us with the perfect platform to see machines in the 'flesh', for which there is no substitute."
David added,
"These are exciting times for manufacturers – new innovations to meet the ever-increasing need for efficiency – new developments to meet customer demand and many new products for us to showcase. With these factors in mind – bringing together Rail and Construction in one event, makes absolute sense.

Wherever rail infrastructure is put in place, alongside the direct rail specific equipment, there is always supporting infrastructure that requires more generalised construction machines. This is especially true with HS2, where its success is totally dependent on bringing together the supporting residential, commercial and high-tech building networks around the station complexes."
With the most recent sales – the Plantworx and Railworx can confirm that 131 exhibitors have signed up to exhibit at the show – 20 of these are brand new to the event which equates to 15%.
Put the 11th, 12th, 13th June 2019 in your diary and we look forward to welcoming you all to East of England Arena and Events Centre, Peterborough for PLANTWORX and RAILWORX. Contact Angela Spink for more details on PLANTWORX [email protected] and for RAILWORX contact Jolene Price [email protected]. www.plantworx.co.uk