Commit to Ongoing Training, Take Advantage of Technology
Safety is improving in the construction industry, according to the National Safety Council, but serious injuries and fatalities still occur.
"I think it's fair to say that while we have been getting better at preventing most incidents and improving safety, in general, there are specific ways in which we have not been improving and we need to do more to address," explains John Dony of the Campbell Institute/National Safety Council.
Dony and fellow safety professionals outlined how to build a strong construction safety culture in a recent CONEXPO-CON/AGG 365 article (learn more at http://www.conexpoconagg.com/subscribe/).
Beyond Compliance: Creating a Culture of SafetyGoing beyond compliance training is one of the biggest things that organizations in any industry can do, but this is perhaps more relevant in construction than any other industry because compliance training is often mandated, according to Dony.'
He suggests that training around more advanced safety topics and focusing on creating a culture of safety are what is really critical – not necessarily being able to score 80 percent on a comprehensive test.
Creating a culture of safety includes empowering all workers, employees, or contractors to make observations, report unsafe conditions, and have the authority to stop work without retribution.
"Until an organization is able to build that sort of a culture and back it with a management system built on the principle of continuous improvement, it won't get very far with training," he explains.
Consider this example: you can take first aid training a hundred times, but you will never be a doctor. You'll just be very good at first aid.
In the same way, focusing on a basic level of safety training and not paying attention to systems and culture will not fundamentally make an organization any safer, Dony says.
Still, there are a number of resources and tools at the disposal of construction companies today. For instance, rainy-day and on-the-spot training are available and effective. However, in-person training provides invaluable tools, resources, and information to ensure participants can apply information learned in the field, suggests Eric Perry of the American Traffic Safety Services Assn. (ATSSA).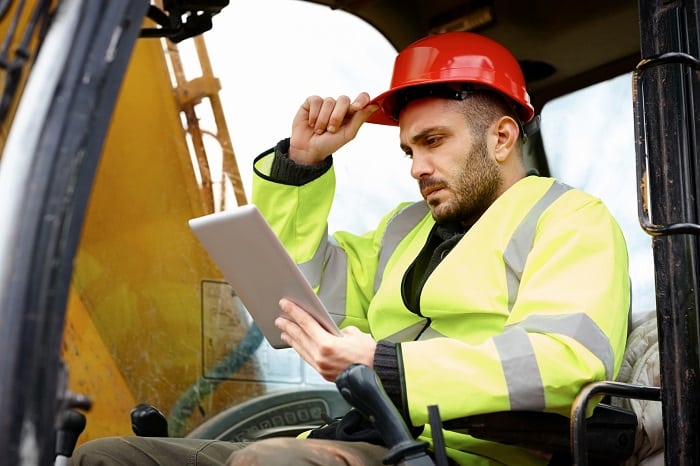 Emerging Technologies Enhance Safety Training

Technology, in general, is making training and development both more efficient and effective. Case in point: mobile learning, education and training conducted via hand-held devices.
"Training is no longer one and done, check-the-box events," says David Braunstein of Together for Safer Roads.
"Organizations can now offer ongoing, engaging micro-learning events, reaching employees who do not normally work out of an office environment. This means safety training can literally accompany employees to the jobsite, keeping safe practices and procedures top of mind," he explains.
Braunstein suggests one of the most important skills any employee can develop in the construction industry is hazard recognition—and technology can help.
Advances in the field of training and development include virtual reality (VR) and augmented reality (AR), which are already helping many construction professionals analyze, predict, and prevent hazardous situations.
Other emerging technologies that can help with safety training include:
Wearables for monitoring heat stress or limiting access to restricted areas
Sensors for avoiding human and machine interaction
Drones for inspections
Mobile devices for safety reporting and Information
Dony says the applications for technology that help make workers safer are nearly limitless, and more are being explored by organizations every day.
"The key is to consider what technology will have the biggest bang for the buck and also ensure that you don't add any additional or new risks to a project when you integrate technology as a solution for an existing problem," he says.
"For many employees, acceptance of new technologies can be challenging, so it is important for companies to invest in meaningful training to understand the purpose and successful use of these technologies," says Braunstein.
Learn more about industry trends and technologies through the CONEXPO-CON/AGG 365 initiative (https://www.conexpoconagg.com/subscribe/) of the Association of Equipment Manufacturers (AEM).

Source: AEM News