BuildExpo Began With Big Success
BuildExpo the pioneer build exhibition in Nigeria brings international important companies in Nigeria between 02-04 November. The exhibition that welcomed visitors with the big excitement, hosts international pioneer companies.
International and local state officers attended the opening ceremony and gave a speech about building sector in Nigeria, BuildExpo and effects of Build workshops. BuildExpo that got big interest from media, took part in different news and interviews.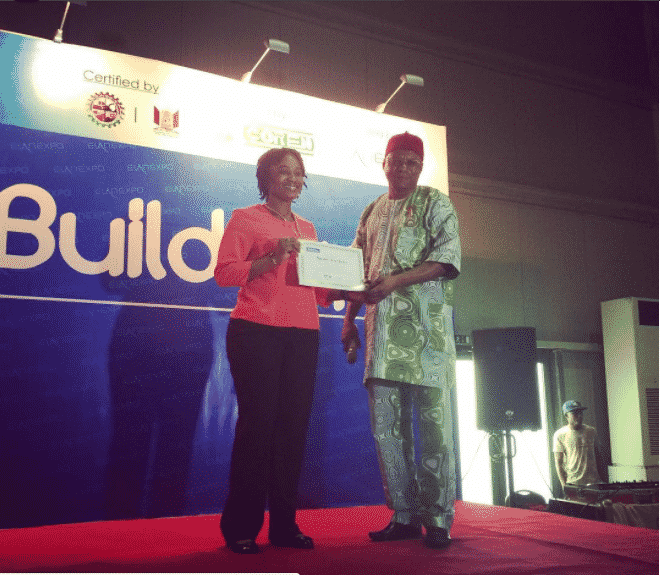 Agreements Are Already Signed
BuildExpo started with the big trade agreements since day one. Exhibitors pleased with visitors interest for exhibition and their stands indicate BuilExpo meet their expectation about Nigeria and Africa market. Visitors met with the pioneer brands in the exhibition and see latest technologies and solutions for build and construction sectors.
First Day Workshops Took Big Interest From Visitors
There were five educative workshops at the first day of BuildExpo. Engr. Ogbonnaya Onu, (Nigeria's Infrastructure Deficit The Bilateral Trade Solution), Engineer Otis Oliver Tabugbo Anyaeji, (Enhancing National Infrastructure Through International Trade and Local Capacity Building), Engr. OreOluwa Fadayomi, (Sustainable Structural Design for Civil Infrastructure Exploring Alternate Materials), Engr. Kori Shettima (Post-conflict Reconstruction and Planning of Works and Transport Challenges and Opportunities), Engr Olayinka Abdul (Energy Savings and Reduction of Carbon Footprint in Commercial Buildings) gave a speech in first-day workshops.


Future workshops for second and third days of the exhibition:
-TPL. Luca Bulus Achi ( Inclusive Growth, Planning, and Infrastructure Development in Nigeria )
-Engineer Ugochukwu Nzurumike (Green Building Innovations for the Nigerian Market)
– Nnoli Akpedeye (Making Buildings Resilient to Flooding and Terror Attacks)
– Engr. W. Kamila Maliki, (Enhancing Professionalism in the Built Environment )
– Engr. Idiat Amusu, FNSE (Smart Homes Technology For The Megacity)
– Nimot Muili, (Structural Integrity Assessment Standards in Nigeria)
– Engineer Babatunde Ogunde, (Energy Efficient Infrastructure Solutions for Nigeria)
– Mr Kenneth Odusola-Stevenson, (Quality Materials and Sustainable Infrastructure in Africa)
Workshops are supported by Coren, certified by Nistructe, Nice and certificates will be given the end of the workshop. These topics add knowledge in your sectoral literature. Moreover, sector professionals, engineers can add this their portfolio with given certificate.
For detailed workshop programme and free registration, please click on below links.
http://www.nigeriabuildexpo.net/workshop.html
http://www.nigeriabuildexpo.net/workshop_registration.html
If you want to take part in this effective trade platform and educative workshops, you can still register. Free online registration is still open, click on the link!
http://www.nigeriabuildexpo.net/index.html
NIGERIA BUILD EXPO 2017
International Construction and Building Materials Exhibition
02 – 04 November 2017
Landmark Center – Lagos / Nigeria
http://www.nigeriabuildexpo.net/index.html