Titan Machinery Bulgaria, the recently appointed Case Construction Equipment distributor, has been awarded a Gold Medal and Diploma for innovation in construction equipment at the Plovdiv International Technical Fair 2012. The prize was awarded for the Case 721F wheeled loader, which took centre stage on the company's stand at the exhibition.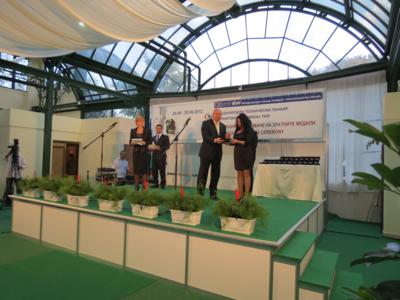 Innovation And Technology On Display
Titan Machinery's first visit to the International Technology Fair in Plovdiv was a huge success, with the latest crawler excavators, backhoe loaders, skid steers, mini excavators, dozers and wheeled loaders on show. However the 721F, one of the first wheeled shovels to boast a fuel efficient and environmentally-sensitive Tier 4 Interim driveline, proved among the most popular. The 721F is just one of a full line of powerful, efficient, low emission models in the Case product range.
More than 80 innovations were entered into the Plovdiv competition, with a focus on green energy and technical advances. The Case F Series wheeled loaders, with their innovative central cooling pack, heavy duty axles, SCR engine technology and low fuel consumption, deliver new levels of performance and productivity in the loader sector.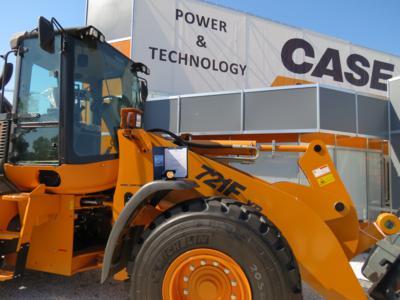 Largest Case Dealer Continues Expansion
Based in Sofia, with eight depots strategically located across Bulgaria, Titan Machinery Bulgaria is part of the giant US Case distributor Titan Machinery of North Dakota, the world's largest Case construction equipment and agricultural machinery distributor. Titan Machinery, which was this year listed 66 on Fortune's 100 Fastest Growing Companies list, added Case distributorships in Bulgaria and Romania to its equipment portfolio earlier this year and continues to expand rapidly across a number of markets.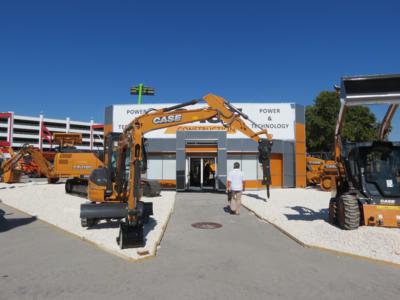 With an established team of 29 salesmen and 42 service technicians, Titan Machinery Bulgaria has hit the ground running, providing a strong dealer facility for construction equipment customers across the country. The company stocks the full range of Case Construction Equipment machinery and is perfectly prepared for any upturn in business, particularly the many recently announced infrastructure projects.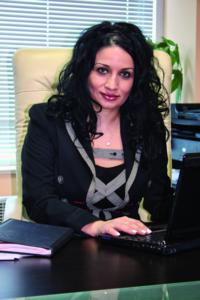 "Our aim is to cover the biggest part of the range on stock, offering our customers flexibility and short delivery times," says Titan Machinery Bulgaria's Managing Director Dilyana Ivanova.
"After the economic crisis, the market for construction equipment in Bulgaria reduced dramatically. But there are many infrastructure projects, financed by the EU and by the State, that will bring growth during the next two years.
"By using the well developed branch network of our company as well as our financial stability, we will take a strong market share and make Case CE the most popular brand for our customers. Our salesmen are in daily contact with the biggest construction and infrastructure companies and we believe that very soon Titan Machinery Bulgaria, together with Case Construction Equipment, will become one of the main players in the construction equipment market."
Source: CNH News Room