The CEA (Construction Equipment Association) is running a UK Trade & Investment supported mining trade mission to Saskatchewan and Ontario, 2-7 November 2014.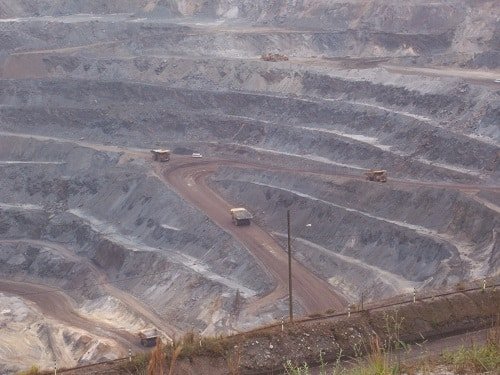 Commissioned by UKTI and delivered by the CEA, in conjunction with the British Consulate General in Calgary, this trade mission will include a programme of mine visits meetings, and networking opportunities. The mission, will be led Joanna Oliver MBE, CEA director of global programmes.
Canada is one of the world's largest mining nations, producing over 60 metals and minerals and is a leading producer of potash, uranium, aluminium and titanium, as well as a number of other important commodities. In 2012, Canada had over 1,200 mining establishments. The value of Canadian mining reached $43.6 billion in 2013.
Canadian mine operators are looking for innovative products and techniques to save money, time and extend mine life.
Delegates are invited to present their company's products, skills and services to Canadian mine operators, owners, EPCs, associations and end users and learn about mining supply chain opportunities in Saskatchewan and Ontario.
The programme will also include attendance at a CAMESE mining procurement event.The CAMESE Mining Procurement Forum (Canadian Association of Mining Equipment and Services for Export), is the annual buyer-seller event of CAMESE, visit www.camese.org for more information.
Saskatchewan Mining
Over C$50 billion will be invested in capital mining projects to 2035.
BHP Billiton and K+S Potash are developing new potash mines in Central Saskatchewan.
The Cameco uranium mine is the world's largest uranium mine accounting for 14% of global uranium production.
2 gold mines producing 40,000 – 45,000 oz. of gold annually.
Ontario Mining
Ontario leads Canada in mineral production; value of production in 2012 was C$9.2 billion.
Canada's largest producer of gold, nickel, copper, platinum group metals.
Responsible for over 30% of Canada's metallic and 18% of non-metallic production.
Over 40 producing mines and over 600 active exploration projects.
Most important producer of structural materials in Canada – stone, lime, sand & gravel.
Register now – please email [email protected] or call +44 208 253 4502
£450 UKTI Market Access Programme (MAP) travel grant available to eligible SME missioners. Gill Stirk will be able to give applicants full details.
Source: CEA