The Committee for European Construction Equipment (CECE) recently met the experts at Volvo CE to discuss how technology and environmental change are shaping the future of the industry.
The visit to Sweden this month of the Committee for European Construction Equipment (CECE), the recognized organization representing and promoting European construction equipment and related industries, coordinating the views of National Associations and their members, was headed up by the association's Secretary General Riccardo Viaggi. It formed part of a Europe-wide tour to meet national member associations and companies and discuss future technology changes, market conditions, pending regulatory issues and the current pressing concerns facing the construction equipment industry.
The innovation behind Volvo CE's Construction Climate Challenge provided one of the most influential lessons that CECE aims to take forward from the trip. Mr Viaggi said: "An interesting element of the talks was the Construction Climate Challenge (CCC), where environmental and social responsibility is used to positively influence and leverage change in the whole construction value chain – an approach that CECE wants to follow in the Brussels arena, as recently proposed and endorsed at the CECE Summit in October."
The events on 16 and 17 November were hosted by Lars Göran Andersson, CECE VP and SACE (Swedish Association for Construction Equipment) Chairman, and included expert presentations on technical policy and the future of electrification and autonomous machinery, at both Eskilstuna and the SACE offices in Stockholm. Speakers from Volvo CE included Pelle Bokedal VP Strategy, Architecture & Systems and representative for the CECE group on technical policy, Stefan Nilsson, Global Director Laws & Regulations at Volvo CE, Carl Slotte, President of Sales Region EMEA, and Chief Project Manager for Advanced Engineering Uwe Müller. Visitors were also treated to tours of the Technology Center, the Bolinder Munktell Museum and the opportunity to test-drive some of the company's state-of-the-art machinery.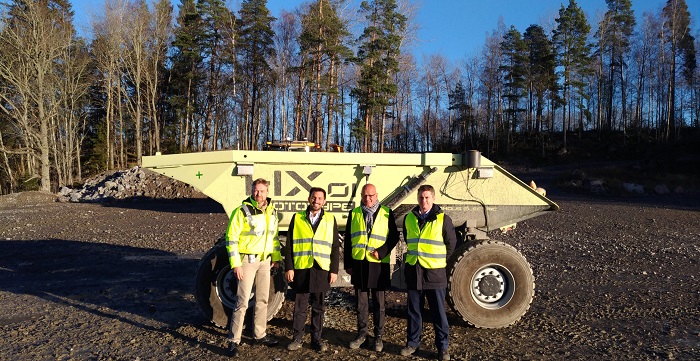 A key element of CECE's work is implementing a clear strategy and policy framework to help manufacturers thrive and take a coordinated approach to the environment, safety, market fluctuations and the industry's wider contribution to society. The European network created by the association and its member organizations help to drive that industry forward.