The Big 5 Construct North Africa 2017 officially kicks off its inaugural event
Tuesday, April 25, 2017 — Opening its doors for the official launch of its anticipated event, The Big 5 Construct North Africa 2017 welcomed eager participants at the Parc Des Expostions de l'Office des Changes in Casablanca today. Visitors poured into the exhibition halls ready to discover the latest construction products from around the world and learn about current best practices for the build and construction industry in Morocco.
Participants met and networked with local and international exhibitors who gathered in Casablanca for the three-day event, running until Thursday 27 April. "Morocco is the perfect location to hold such an influential event in North Africa. In supporting the local construction market, we are proud to serve as a platform where industry players can share best practices and connect with suppliers for their present and future construction projects," said Andy Pert, Portfolio Exhibitions Director.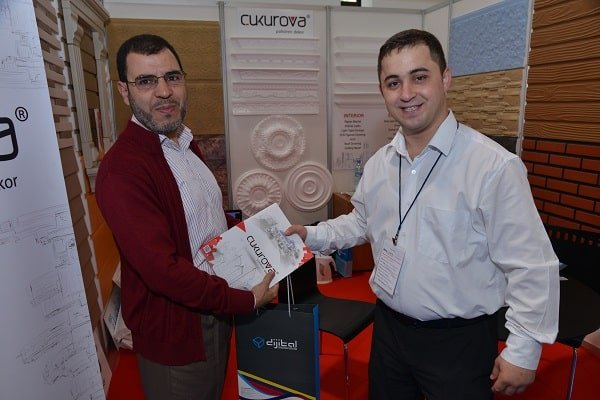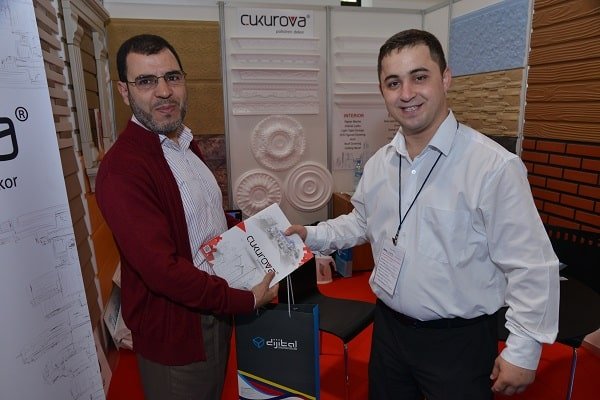 Looking to establish new partnerships with local manufacturers aiming to expand internationally, Dubai Exports is taking part in the first edition of The Big 5 Construct North Africa with a delegation of buyers. "One of the most stable and peaceful countries in Africa, Morocco is on course to emerging into a globally competitive business and investment destination. Morocco's growth rate is estimated to attract phenomenal investment and export of goods and services into key sectors, especially the construction and building materials," said Khalid Essa Al Mansoori, Act. Senior Manager of Exhibitions & Trade.
The first edition of The Big 5 Construct North Africa gathered 177 exhibitors from 20+ countries including Morocco, Turkey, Greece, Germany, and Italy. Many manufacturers are showcasing the latest lines of products for the first time in Morocco, like the Moroccan-based Mall Zellij, featuring imported ceramic tiles with new sizes and finishes.
"Covering an extensive range of products dedicated to projects, professionals (contractors and architects) as well as end-users, we believe that this event will have a positive impact on introducing Mall Zellij as a specialised importer of well-known brands of tiles from Europe," said Youssef Senhaji, General Manager of Mall Zellij.
Sika Maroc's Africa Marketing Manager, Martine Masson, said: "Our participation to The Big 5 Construct North Africa in Morocco is an opportunity to present to the visitors how we provide intelligent solutions using the most advanced technologies, service and unique expertise."
Indian manufacturer and exporter of luxury laminates, Royalé Touché, also presented their latest products. "Throughout the three days of the show, we will be exhibiting and introducing our exterior grade HPL facade/cladding, Anti-Skid outdoor decking, and compact laminate sheets for toilet cubicles, lockers, partitions," said Priya Kapoor, Export Coordinator.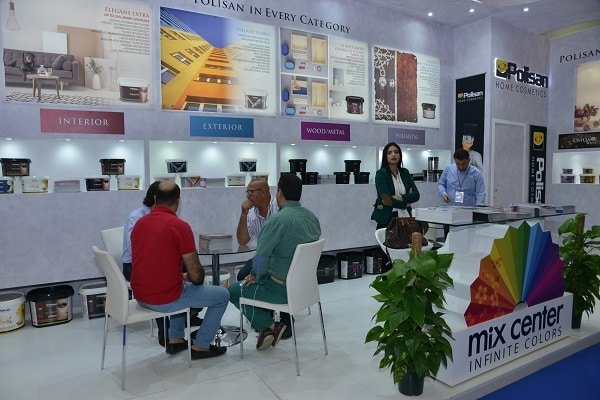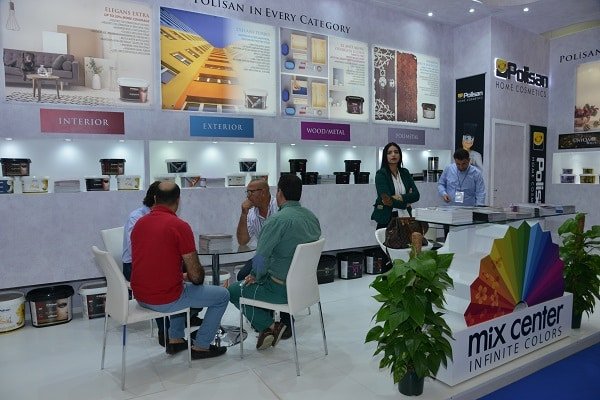 Industry players were successfully introduced to a 360-degree overview of the construction market in Morocco on Day One, as part of the broad educational offer of The Big 5 Construct North Africa 2017. Across the three days of the show, visitors can attend for free more than 10 CPD (Continuing Professional Development) certified workshops delivered by industry experts sharing their insights and findings on industry best practices and innovative solutions for the built environment. On April 25, presentations focused on compelling topics like Design Innovation and Communication using Advanced BIM Technology, led by Abdulmajid Karanouh, Director of Head of Innovation Design, Facades & Sustainability at Ramboll and Successful Practices in Project Management led by Reda Guellil, Director of Morocco Projects at Hill International.
Supporting Moroccan exhibitors expand internationally, The Big 5 Construct North Africa also helps global players connect with the local construction community. Dubai Investments, an international investment company, is taking part in the inaugural event. "It is a great pleasure to be at The Big 5 Construction North Africa 2017. We are here to present new business opportunities and new partnerships to companies and enhance their presence in the region," said Abdulaziz Bin Yagub Al Serkal, General Manager of Dubai Investments.
Today, The Big 5 Construct North Africa unveiled its Global Meetings' program, offering industry professionals a platform to connect with one another. Spanning five lounge areas with an available 210 meeting capacity, the Global Meeting's program aims to increase new business and partnership opportunities.
The Big 5 Construct North Africa is part of The Big 5 brand, which is the largest, most influential and renowned portfolio of construction industry events spanning the Middle East, India, South-East Asia and Africa. Originated in Dubai almost four decades ago, it connected over 35,600 exhibitors, 195,500 visitors, 1000 speakers and 20,000 conference and summit attendees in 2016.
Organised by dmg events Middle East, Asia & Africa, an international exhibition and publishing company producing market-leading exhibitions and conferences, The Big 5 Construct North Africa 2017 runs until 27 April at Parc Des Expostions de l'Office des Changes, and opens from 10:00 – 18:00 daily, free entry for visitors.
To know more, visit www.thebig5constructnorthafrica.com