Cornwall-based Demolition contractor DRS Demolition National has taken delivery of a whole host of new Hyundai machines in a deal that sees it shift its fleet focus to Hyundai machines. The St-Austell Company has invested almost £2million in new Hyundai machines. These include four R330LC-9A full demo spec excavators, four R220LC-9A full demo spec excavators, a 140LC-9A and a 140LC-9, three R80-9 excavators, an R55-9, an R33-9 and an HL740-9A wheeled loader.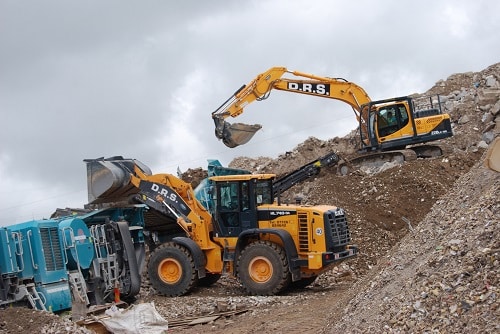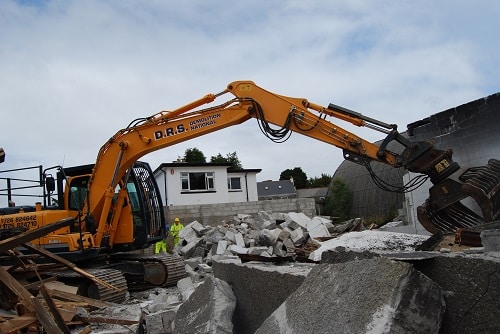 Hyundai's largest UK dealer, Molson Group, based in Avonmouth brokered the deal, and worked closely with DRS Demolition to make sure the company's requirements were met. DRS Demolition's Darren Shrigley, son of Dave Shrigley who founded DRS Demolition, more than 35-years ago said; "We built up a really good relationship with Molson's Tom Wilson over some time – he understood what we needed as a company and went all out to supply us with what we needed. We tested a couple of Hyundai machines and we liked them – and the demolition package that was on offer. The price and service deal offered by Molson along with the backup service is excellent."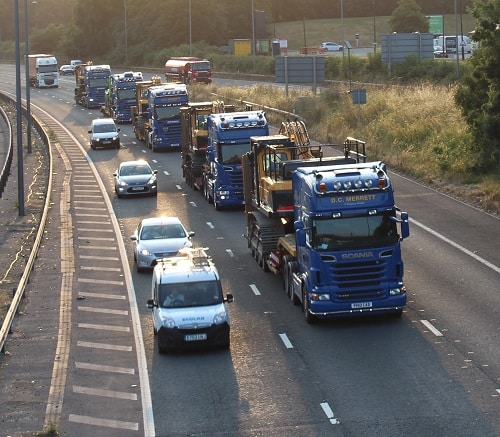 The latest batch of Hyundai's were delivered on five trucks from machinery transport specialist D.C.Merrett, based in Gloucester, in a convoy from the Molson depot down the M5 to DRS in St Austell – it was quite a sight!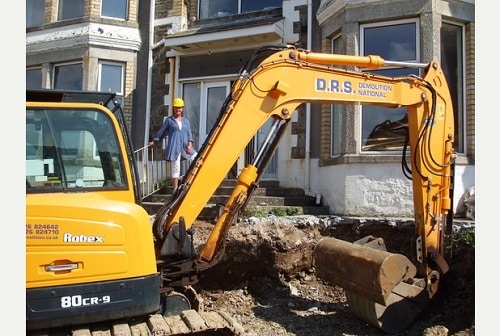 The machines are now busy working in and around the Cornwall area on various jobs – the latest being the demolition of the earliest built hotel in New Polzeath – The Atlantic House which, once razed to the ground, will be rebuilt once again.