Detech Contracting is building part of the major Dubai canal project in the United Arab Emirates that will connect Jumeirah Creek to the Arabian Sea.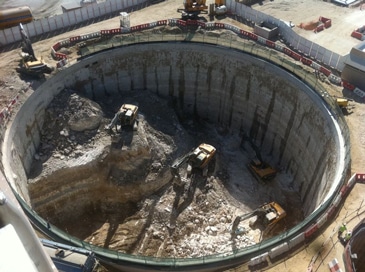 After a post financial crisis wobble Dubai is once again the poster child of the Persian Gulf. Not only is it a glitzy 'global city' and cultural hub of the Middle East, it is also a major transport hub for passengers and cargo.
The Dubai Creek Extension Project, launched by Prince Sheikh Mohammad Bin Rashid, is the most prestigious of Dubai's many ambitious projects, creating a new water passage from Business Bay to Jumeirah Beach, cutting across Sheikh Zayed Road to Jumeirah. When completed, the canal will run for three kilometers and involves several major enabling works, such as the construction of two multi-span eight lane highway bridges, which will run parallel to the existing Sheikh Zayed Road, near Safa Park.
The concrete bridges will be about 600 meters long, 36.7 meters wide and have a navigational clearance of eight meters high by 50 meters wide.
Many other buildings and docking stations will also be constructed on both sides of the canal starting in the Business Bay area, where an 81 meter-high bridge will be constructed, allowing super yachts to pass through. Six-kilometers of beach will stretch out on both sides of the canal and four pedestrian bridges will also be built – one of which will be attached to a newly built four-storey shopping mall.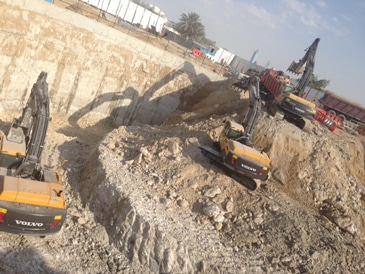 The project requires modifications along the Sheikh Zayed Road in order to provide access to the new development, including the construction of access roads and parking, a storm water drainage network, street lighting, and utility provision.
Based in Dubai, DETECH Contracting LLC has worked on many projects in the United Arab Emirates, mainly in Abu Dhabi, Ras al Khaimah and Dubai itself. The company was established in 2003 and specializes in infrastructure works. It employs 270 people and has 35 workers stationed at the Dubai canal project. DETECH is the main subcontractor on site for infrastructure work such as water, sewerage, drainage and irrigation lines. The company will also install a 15km pipeline, varying in diameter with a circumference of up to 40 inches.
Many parts of the affected area have a high ground water table, which complicates excavation, along with sand storms and constant hot weather that can reach up to 50oC. Soil conditions in Dubai are also changeable from hard rock to soft clay – and in some places sand, which can make digging and excavation work unpredictable.
Excavation made easy
The company is using nine Volvo excavators in total, including two EC240 BLC models, two EC290 BLC, an EC300 BLC, EC210 BLC, EC360 BLC and EC380 BLC. It also has two Volvo L120 G-Series wheel loaders and two Volvo BL61 backhoe loaders. The company is using chain-excavators for pipe trench excavation, wheel loaders for backfilling works, and backhoe loaders for cabling and duct installation work.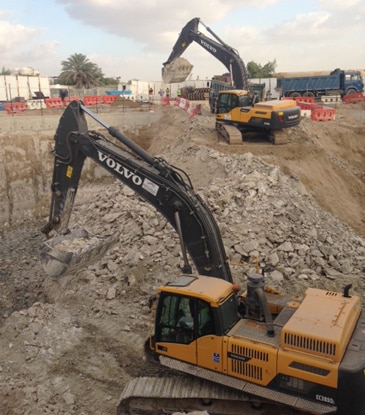 On average, the machines have clocked up about 10,000 hours each so far, working six days a week for 10 hours a day, but will sometimes work two shifts within 20 hours. The project began in 2013 and will take three years to complete.
"We chose Volvo machines because they use less fuel compared to other brands and the company has good financing options," says Aytac Akturk, managing partner and general manager at DETECH. "The machines feature easy-to-use controls, the cabins are very comfortable and the dealership responds quickly to our requirements."
After completed elevation work on the Sheikh Zayeed Road, the next stage will be to excavate large quantities of soil for the canal's structure.
Once the project is completed, the canal will enhance accessibly to the most prestigious new and old districts of Dubai and create numerous development opportunities on the waterfront. It will also improve water quality in the Dubai Creek and create (yet another) bustling tourist attraction.
Source: Volvo CE