MILWAUKEE – AEM is looking forward to bringing the utility industry back together again in Louisville, Kentucky this fall at The Utility Expo. Set for Sept. 28-30 at the Kentucky Exposition Center, show attendees will be afforded the uniquely valuable opportunity to see, touch and learn about the latest tools and cutting-edge technology impacting their jobs.
As this year's show continues to draw near, AEM recently caught up with Jon Styslinger, president of AEM member company and Utility Expo exhibitor Altec, to discuss the value of exhibiting at the show, the excitement surrounding the return of in-person exhibitions and events, what he most looks forward to at The Utility Expo this year, and much more.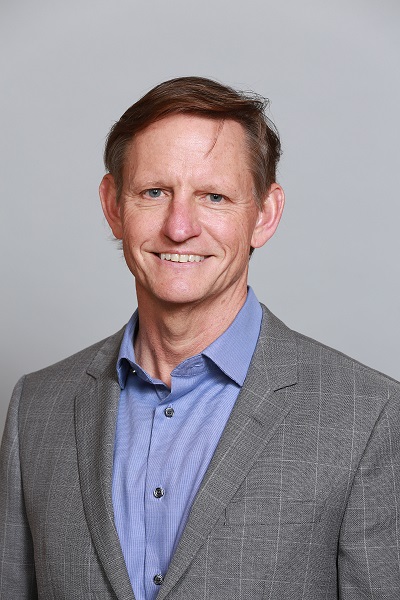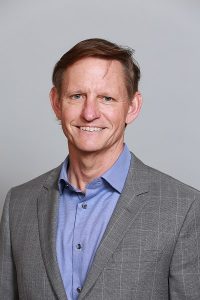 AEM: Over the course of a year or more, we've seen the vast majority of in-person events be cancelled or postponed to a later date. In taking a step back from being involved in these events in a traditional sense, what have you taken away from that experience, and how were you able to maintain connections with existing and prospective customers?
Styslinger: If there's one thing we've learned, it's this: The utility industry never shuts down, and it's comprised of essential workers. And whatever other challenges the industry faces – fires, hurricanes, freezing temperatures – employees in the industry keep going to work.
At Altec, we don't shut down either. So, when the COVID-19 pandemic emerged, we challenged ourselves to come up with new and effective ways to engage with our customers. We launched products virtually, and we worked diligently to find ways to bring value to our customers while maintaining social distancing and adhering to COVID-19 guidelines and protocols. Ultimately, we did what we had to do to connect with our customers so they could keep their fleets up and running, and we did so in an innovative and safe manner.
AEM: Now that we've seen things open back up and more and more events get held, what are you looking forward to in terms of being able to participate in events and connect with your customer base?
Styslinger: Exhibitions and events are a fantastic way for us at Altec to show our appreciation and express our thanks to our customers who embraced being essential workers and continued to do their jobs throughout the pandemic.
It's really incredible what the utility industry has dealt with over the course of the last 15 months. When you consider the wildfires that ravaged the West Coast, hurricanes, freezes in the south, and even the increased prevalence of at-home work, which put tremendous pressure on telecommunications and cable television companies to increase internet speeds to meet demand, so much has happened that has challenged the industry. So, for us at Altec, in-person events provide a great opportunity to reestablish connections and relationships with customers we've had for years, as well as come together and say, "Wow, we've really been through a lot."
AEM: As exhibitions and events continue to evolve over time, in what ways will Altec work to evolve and help ensure the company gets the most out of in-person events?
Styslinger: We just get so much out of events like The Utility Expo. They really are important for us, because the personal relationships that we have developed over the years, and continue to develop, are so, so valuable.
However, what we really want to do when attending exhibitions and events is make sure we're disciplined and focused on having the right products, the right people and the right services that are really targeted to who will also be in attendance and – even more importantly – that those products, people and services meet the needs of our customers.
AEM: Your company has had a presence at The Utility Expo in the past when the show was ICUEE. Can you offer some insights into the value of that show for Altec, and what you're most looking forward to at the upcoming edition of The Utility Expo?
Styslinger: The thing that's unique about The Utility Expo is that it covers all of the utility industry. It's the biggest and broadest show in our industry. And while our products are always the premier showcase of the show, what it really gives us an opportunity to do is to communicate the fact that Altec is a lot more than just our products. It's about the services we can provide, our capabilities to manufacture and our ability to provide parts support. More than anything else, though, it's about showcasing all we have to offer our customers to support them, not only when they buy the product initially, but throughout the product's entire lifecycle.
AEM: If you could give one piece of advice to an AEM member or other prospective exhibitor who is evaluating their involvement in the Utility Expo right now, what would it be, and why?
Styslinger: Emphasize that your product truly is premier because of the critical nature of the service you provide – service, engineering support, all of the other services you build around the product – and let your customer know you're the one who's in position to deliver it.
AEM: Your organization has benefited from numerous opportunities with attendees of The Utility Expo in past years. What do you think the value proposition is for those who decide to invest their time and resources in attending this show?
Styslinger: Attendees of The Utility Expo get the chance to truly see the full range of equipment and accessories available on the market. In addition, the show serves as the perfect forum for attendees to network with other users in an environment where they can see, hear and learn about issues of importance for everyone in the industry.
About The Utility Expo
Formerly known as ICUEE, The Utility Expo is the largest event for utility professionals and construction contractors seeking comprehensive insights into the latest industry technologies, innovations and trends. The biennial trade show, known for equipment test drives and interactive product demonstrations, takes place in Louisville, Kentucky. The next edition will be Sept. 28-30, 2021. For more information, visit www.TheUtilityExpo.com.
About the Association of Equipment Manufacturers (AEM)
AEM is the North America-based international trade group representing off-road equipment manufacturers and suppliers with more than 1,000 companies and more than 200 product lines in the agriculture and construction-related industry sectors worldwide. The equipment manufacturing industry in the United States supports 2.8 million jobs and contributes roughly $288 billion to the economy every year.
Source: AEM News