Discussions among speakers in various conferences emphasised the challenges and opportunities ahead for adoption of smart technologies, battling climate and pollution issues, and holistic improvement of citizen's quality of life.
New Delhi, May 25, 2018: As per the 2011 Census, 31 percent of the population lives in urban areas, and by 2030, 50 percent of India's population would reside in urban areas. This will create a massive need for intelligent urban transport networks, smart energy, safe and secured public spaces, upgraded water supply, waste disposal facilities, and environmentally compatible buildings.


The 4th Smart Cities India 2018 expo, which was held in Pragati Maidan, New Delhi, from 23rd to 25th May, featured some of the most prominent leaders and experts discussing ways to harness technology to make the next generation of urban spaces resilient, sustainable, and inclusive. Organised by the India Trade Promotion Organisation (ITPO), the NASSCOM Centre of Excellence – IoT and Exhibitions India Group, the 4th Smart Cities India 2018 expo co-locates five major verticals that make up our smart city framework – buildings, solar, smart cities, transport and water. The state-of-the-art exhibition floor enabled participants to explore the latest smart city projects and technologies, products, services, design, and solutions that fit urban lifestyles and needs perfectly.
Commenting on the vision behind the event, Mr. Prem Behl, Chairman, Exhibitions India Group, said,
"The 4th Smart Cities India 2018 expo aims to empower cities and collectivise urban innovation. The expo shared insights and priorities that support investment, innovation and growth in order to establish India as a global hub for smart city skills and knowledge and technology. We are extremely proud of organising an event of such importance for the future, and look forward to facilitating the kind of synergy and collaboration we need to begin planning for a sustainable future for our citizens in earnest."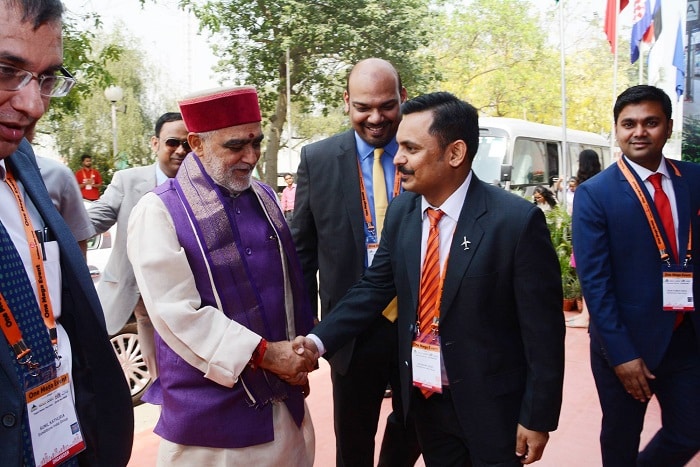 Shri Durga Shanker Mishra, Secretary, Ministry of Housing and Urban affairs reiterated that with more people migrating to cities in coming decades, urbanisation presents many challenges. He said,
"Given the huge opportunities present within the challenges, the PM launched three schemes, namely Swachh Bharat Abhiyan, Skill India and 'Housing for All' to address them."
Under the Housing for All scheme, 46 lakh houses have already been sanctioned; 7 lakh houses have been completed; and 2-3 lakh houses are being sanctioned every month. He further added that every household in India will get a proper toilet and the entire country will be open-defecation free (ODF) by October 2018.
Dr. Namrita Kalsi, Joint GM, DMRC, India, believes that urban planning strategies must focus on the future. Emphasising on the need to upgrade traditional urban planning with technology, she says,
"Across the world, one of the most accepted models in urban development is Smart Cities. India too is following this route. But the paradox is that conventional city planners should be actively engaged in collaboration and aggregation. But that is not the case. It is the technologists who have leapfrogged and are at the forefront of most aspects of a smart city".
Dr. Kalsi further added that urban planning needs a new methodology.
"A methodology involving people, process, technology and citizen participation, and facilitating enterprises,"
she said.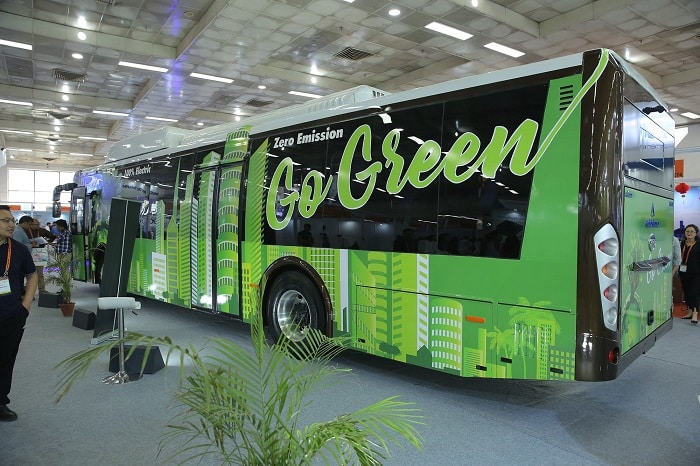 Mr. Rana Kapoor, MD & CEO – YES BANK, and Chairman – YES Global Institute,
"Infrastructure is a vital component of economic development and growth. As Indian cities currently contribute 63% to the national GDP, focused efforts by the Government towards shaping urban India will go a long way in fostering economic growth and ultimately achieve the anticipated figure of 75% contribution to GDP by 2030."
Mr. Georg Jahnsen, Urban Planner, GIZ, India,
"A clear vision is critical for sustainable development. Moreover, data collection and visualisation is indispensable as data is undoubtedly among the many pillars of planning and developing smart cities. Cities need to look in the mirror and identify their history, challenges, contradictions, and complexities.  There can't be one silver bullet or a one-size-fits-all model. A multiscale, specially-tailored approach is the key and cross-sectoral planning is the need of the hour."
Mr. Peter Vangsbo, Business Developer Director, EIT Climate, Denmark, said,
"Smart city development, meeting sustainable development and climate change mitigation goals should go hand-in-hand. Combatting pollution strains our cities we simply cannot risk neglecting this important aspect. Focusing more on education and knowledge sharing, innovation and inspiring start-ups to export ideas and engage in dialogues with global experts can help countries tackle pollution. Encouraging the germination of new ideas, fast-tracking processes, throwing new light on challenges is the way forward."
Ms. Shonali Rastogi, Founder Partner, Morphogenesis, said,
"Should smart city only be synonymous be ground-breaking technology and smart be the buzzword of technological capability? Well, I believe that smart should not merely be about digital enablement, but equally about policy mechanisms, governance, and a systematic approach."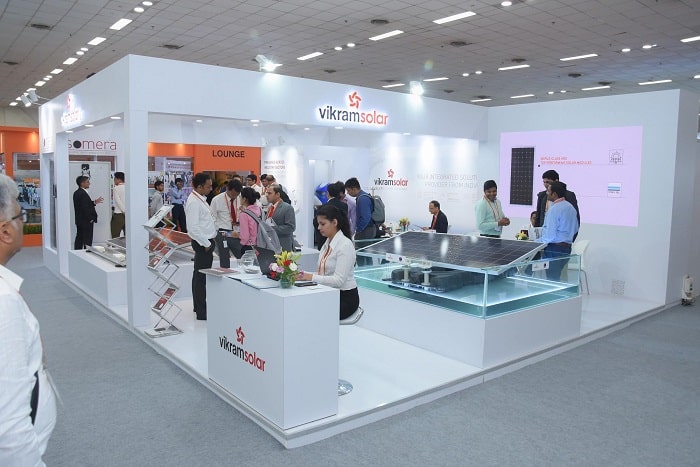 The City Leaders' Conclave, a dynamic and exciting business programme for industry and government, was held during where multiple stakeholders addressed the needs of urban sustainability. Panelists at the discussion emphasised that smart city development need to be truly holistic, encompassing everything from technology to policy to enablement to government action and citizen participation. Shri V. Umashankar, Commissioner, Municipal Corporation Gurugram & Additional CEO, GDMA, stated during a panel discussion that urban policies are needed for urban challenges. He reinforced the idea that smart city solutions begins with keeping citizens at the heart of design. GDMA raises funds locally and has received no external funding. The idea of making Gurugram smart is planned at city, sub-city and sector level. This process ensures that city wide development takes place rather than that of only specific areas or localities. Many government representatives from both city and state levels at the conclave mentioned that approximately INR 20,000 crore worth of investments are being allocated to develop the Integrated Command and Control Centres across 100 smart cities in India and how the centre will monitor the entire city through cameras and function as one-stop urban assistance solution for its citizens.
The last day of the three-day expo also saw the Smart Cities India Awards, an annual event designed to felicitate, recognise and encourage individuals, policy makers, companies, government bodies and associations working towards developing over 100 smart cities and rejuvenating 500 cities in India. The Smart Village Conclave served as a platform to bring together village heads (pradhans, sarpanches), MPs, innovators, influencers, NGOs, etc., working towards developing smart villages in India.
Shri Ram Kripal Yadav, Hon'ble Minister of State for Rural Development, Government of India, said during the Smart Village Conclave, "India is a huge nation and has shown accelerated growth in the past years. Unfortunately, the growth has not happened at all levels. Where cities have shown immense leaps of growth, the villages have not been the same story. 70% of India's population resides in villages. However, rural dwellers in the country have not witnessed a significant increase in earning opportunities and quality of life. We witnessed unsurpassed migration to urban areas. This is leading to cities being overcrowded and burdened. To combat this issue, we need to focus on making villages smarter along with our cities. To this end, the central government has increased the spends from INR 54,000 crores to INR 1,12,000 crores. In the Housing for All scheme, 44.54 lacs houses have been built to date and by end of 2019, one crore houses are expected to be built.
Shri Yadav added,
"To enhance connectivity between cities and villages, road building projects have been given sincere focus and today, around 134 kms of roads are being built every day. We aim to accelerate it to 166 kms of road construction per day. It is also worth noting that we are using green technology keeping conservation of the environment."
The 4th Smart Cities India 2018 expo offered a platform for key decision makers, industry experts, and thought leaders from around the world to connect and engage in constructive dialogue to lead sustainable development. The expo also helped attendees access funding, business, and partnership opportunities, with participants from over 40 countries and the biggest brands in the space attending the event, spread over 20,000 square metres in the heart of New Delhi. The expo initiate conversations around new-age technologies such as Internet-of-Things (IoT), renewable energy, artificial intelligence, Big Data, and VR/AR, which are expected to be instrumental in creating the Smart Cities of the future.

Source:   Exhibitions India Group