The producers of Expo Grands Travaux are ecstatic to announce that the 2012 edition was a resounding success! 15,632 buyers walked the floors of Olympic Stadium in Montreal and they were not left disappointed.
A little over 350 exhibitors encompassed the sold-out Olympic Stadium, including the Great Heights. Visitors were in the mood to do business and it was demonstrated by major sales activity on the floor and plenty of solid leads to follow up on in the months ahead.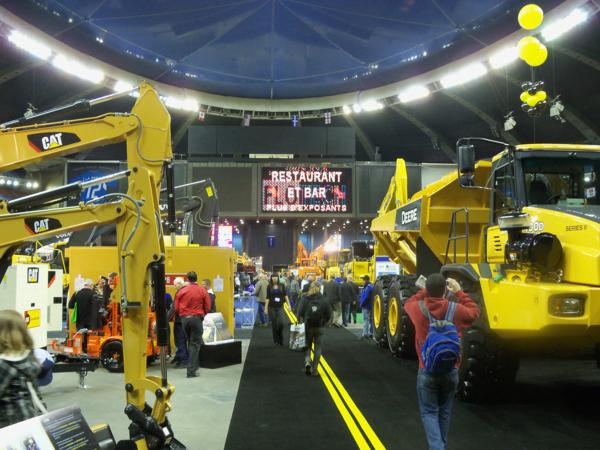 The all-new Winter Management component was a huge hit, as many snow contractors came to the show to check out this inaugural feature. The quality of snow related exhibits reinforced the fact that Montreal was the perfect venue for this type of showcase and exhibitors brought out the snow removal equipment in force. The SIMA conference was well attended and attendees stayed for entire sessions, eager to learn what SIMA represented and to further discuss the thought provoking winter management topics. Show Management would like to thank SIMA for their involvement and L'Echo du Transport magazine for sponsoring this section of the show.
Another new innovation at the show was the "Recruiting Here" signage. Many visitors to the show were able to source out employment leads due to the number of organizations currently in growth and hiring mode; this surely bodes well for the Heavy Construction and Equipment industry in the province of Quebec.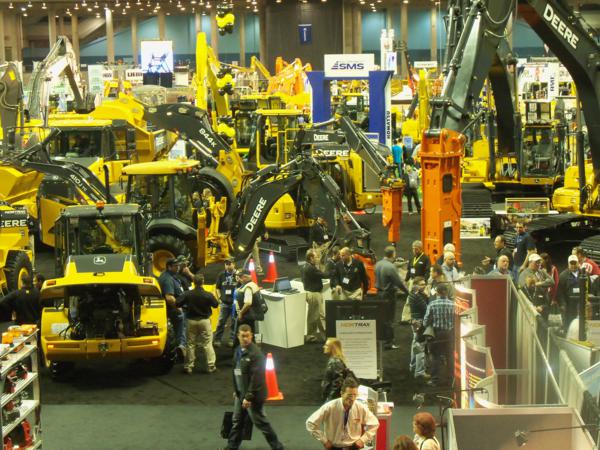 Expo Grands Travaux was very pleased to have the endorsement of the ACRGTQ (Association des constructeurs de routes et grands travaux du Québec), APMLQ (Association des propriétaires de machinerie lourde du Québec Inc) and the CAED (Association canadienne de distributeurs d'equipement – Chapitre du Québec). We would also like to thank all the other industry associations that assisted in the promotion of this event.
We thank all of our high caliber exhibitors for attending and will see many of them in Toronto for the National Heavy Equipment Show in 2013. The next Expo Grands Travaux will be held in 2015.
Source: Expo Grands Travaux News Room