The latest data processed by the SaMoTer-Prometeia Outlook with the contribution of Unacea
SALES IN THE FIRST TWO MONTHS OF 2018 TOTALLING 423.9 MILLION EUROS (+16.9%)
Verona, 30 May 2018 – Exports of 'Made in Italy' construction machinery closed the first two months of 2018 on a high note, with two-figure growth. From January to February, Italian manufacturers sold machinery and equipment abroad worth 423.9 million euros, up by 16.9% over the same period in the previous year. This result was confirmed by SaMoTer ‒ the triennial international exhibition dedicated to construction equipment scheduled 21-25 March 2020 at the Verona Exhibition Centre (www.samoter.it).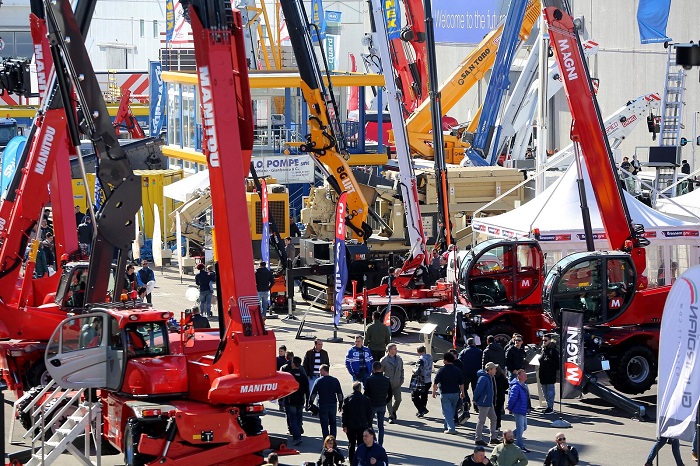 The figures analysed by SaMoTer Outlook ‒ developed in collaboration with research company Prometeia and Unacea (Italian Association Construction Equipment & Attachments Companies) ‒ show increases in almost all sectors: earth moving (+26.6%), road building (+62%), concrete (+9.8%), aggregates (+7.5%) and tower cranes (+9.5%). Exports of drilling machinery decreased slightly (-2.7%).
The reference markets are still those in Western Europe (+15%), North America (+30.6%) and Central-Eastern Europe with Turkey (+35.5%). The Middle East (+53.1%) and China (+34.2%) also performed well; there was a strong recovery in orders from Russia (+267.5%). Two-speed Africa: exports to Mediterranean countries posted a decrease of 26.9%, while generalized growth in the rest of the continent came to +17% in this two-month period.

Source: Samoter News
(Photocredit: © Foto Veronafiere-ENNEVI)