The Baumag had barely opened its doors on Thursday morning, yet the positive mood had already spread on the Lucerne Allmend and remained until Sunday evening. The Lucerne 2019 trade fair for construction machinery was perceived by the 18'560 visitors as very impressive and even livelier than the previous years.
The key players were the approximately 200 exhibitors with their efficient, highly polished machines, brand new construction equipment, top tools and services. They came in contact with a highly interested professional audience and were permitted to give profitable advice and to close business deals.
Securing the 2021 exhibitor spaces
During this trade fair, numerous construction equipment suppliers have already registered for the Baumag 2021. This shows just how strong the industry is behind the Swiss trade fair in Central Switzerland. "The positive feedback from exhibitors and visitors inspires us to live up to the high expectations placed on this popular meeting place for the national construction industry in the future," summarizes the very satisfied exhibition manager, Andreas Hauenstein.
Successful platform «Baukader goes digital»
"We were able to achieve a high presence from the industry with our stand presentation, as well as with the professional presentation offer for the digitization in the high-rise construction, civil engineering and wood construction," says Denis Fischer, teaching material project leader at Baukader Schweiz. He moderated the activities on Sunday. "The well-attended presentations with an average of 25 participants ranging from 3D machine control to augmented reality enabled new connections and gave room for digital developments on the market and on the construction site." The six speakers – all entrepreneurs – were satisfied in retrospect, according to Floriane Dudek, marketing manager of the cadre organization (Kaderorganisation), "they met an attentive audience that asked lots of questions. This then led to more thorough discussions with interested parties."
Suva and Campus Sursee explained
The Suva experts clarified important questions about quick couplers on excavators up to the training as a construction machine operator. For the first time on site, there was the Campus Sursee construction training center.
Thomas Stocker, Managing Director of the construction training center (Bildungszentrum Bau), is impressed: "We were able to address a large number of professionals and their trainees and we discuss substantive issues – especially in the area of laws and directives." Both organizations provided valuable educational work for the benefit of the profession.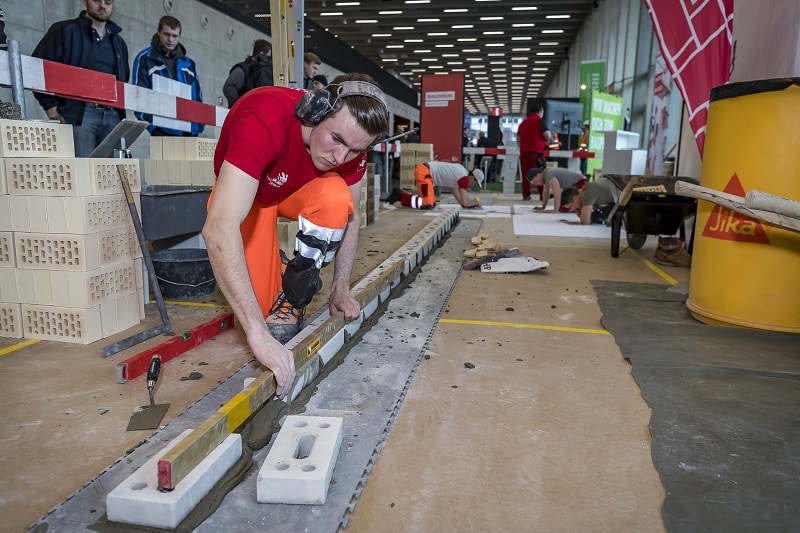 Giant joy at the Schaumauern
Digitization is also making its way into the bricklayer profession, causing Aha effects here and there. The audience stood by the Schaumauern to watch the World Cup candidate, Jérôme Hug, and other young talents visualize their tasks to be done on the computer, as well as the realization of the construction by hand.
The family-run company, ZT Fachmessen AG, also expects full occupancy at the 20th Baumag in Lucerne, from 21st to 24th of January, 2021.
Source: Baumag Press