Evgeny Akhtyrtsev is a heavy machine operator working for a small independent construction company based in Kaliningrad, Russia. Evgeny is also an Instagram and YouTube star, with more than 10,000 followers/subscribers, known online under the persona of 'Brutal Digger'(@brutaldigger). Brutal Digger has become somewhat of a social media sensation and posts daily videos and images of construction projects he is working on in and around the area of Kaliningrad.
Evgeny's (Brutal Digger) company owns a mixed fleet of six construction machines which includes two Hyundai excavators – a 22tonne R220LC-9A and a 21tonne R210LC-9. The company bought its first Hyundai R210LC-9 in 2017 from a Polish seller, the machine now has in excess of 10000 hours on the clock.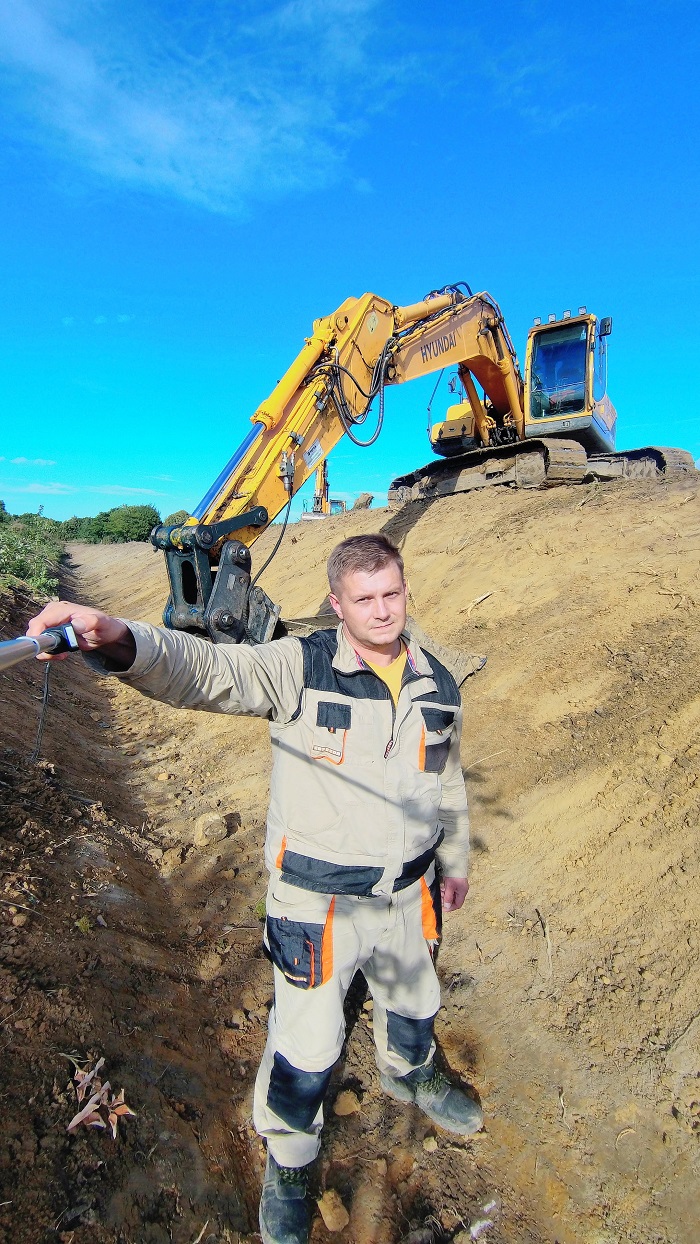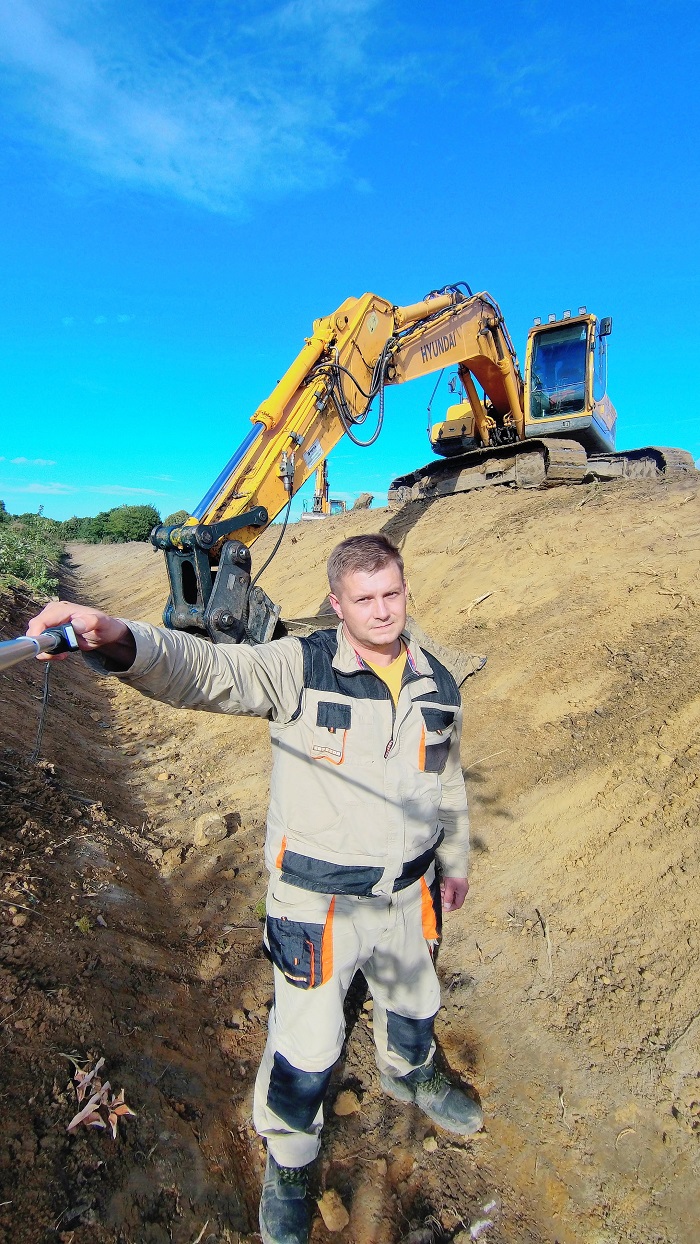 The R220LC-9A was purchased last year, again from a Polish seller, and now has 8100 hours on the clock. Brutal Digger commented on the purchase of the machines, he said "We initially bought the Hyundai machines as we required excavators with additional hydraulic lines. The Hyundai's also offered an excellent quality-price-ratio."
Brutal Digger continued, " As an operator – I really like the power output of both Hyundai's and the many other features of the machines, which include the ergonomics of the Hyundai cab, which has been designed with the operator in mind and is very comfortable for long working days."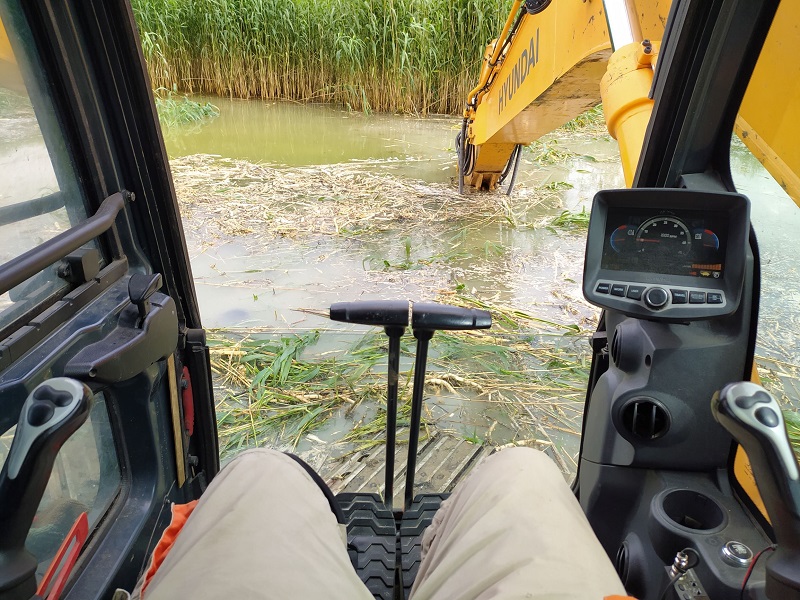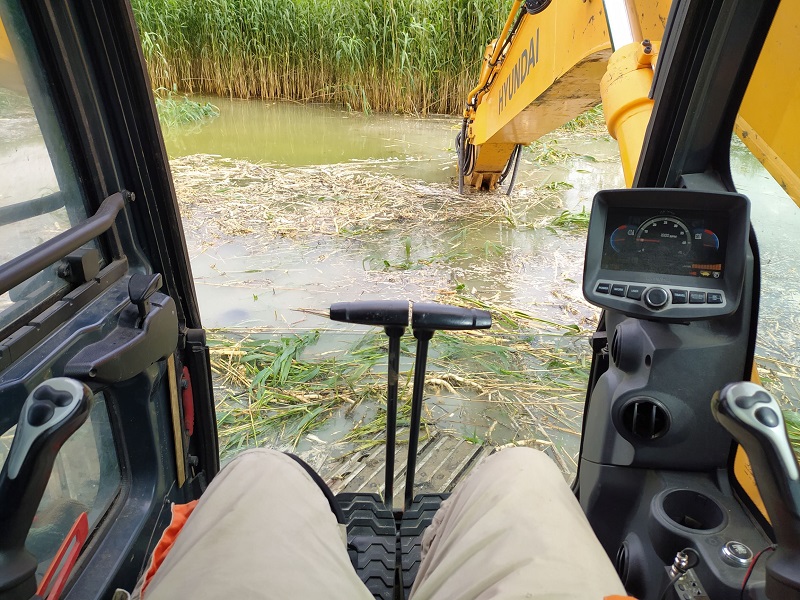 "The savings on diesel consumption is also significant. In addition to the quiet Cummins engine and the smooth running of hydraulic cylinders." He added.
Both of the machines are working on various projects across the Russian area of Kaliningrad – jobs include land clearance, ground works and digging foundations, which are also part of the machines' working routines. The machines are normally always in operation and when there is a gap between projects, which is very rare, they are put out on rental.
Evgeny also carries out dredging projects – here in this video he is using his R220 machine to dredge and expand a ditch so that fishing boats can sail through https://youtu.be/YBka9Ys6QMg. "The machine can handle this type of work without effort," reported Evgeny.
Another interesting recent project was the removal of a 'Beaver Dam', Evgeny used his R220 Hyundai with a rake bucket and grab attachment. The YouTube video has had 109,586 views to date, and the number rises daily! Take a look at the video here https://youtu.be/88EtFUiKvWg
Evgeny concluded, "We would like to replace our first Hyundai R210 excavator with a newer model and are currently looking."
Supporters of the Hyundai brand can find Brutal Digger on YouTube www.youtube.com/c/BrutalDigger and also on Instagram #brutaldigger
Source: Hyundai Construction Equipment Europe Press