The Futureworx event and conference programme, which is taking place at the East of England Arena, Peterborough during the afternoon of 30th of March (invite only) and 31st of March, has gathered pace since the event was first mooted in September of last year.
The CEA has formed partnerships with National Highways, HS2, the Supply Chain Sustainability School and COMIT2Drones to deliver the Futureworx event and plans are well underway to showcase the latest in technology and cutting edge innovations to make the workplace safer, smarter and more sustainable, as we head down the road to net-zero.
The event will focus on, telematics, the connected site, GPS systems, safety systems and advances in autonomous and electric and hydrogen machinery. The show aims to highlight sustainability, productivity and advances in future fuels such as hydrogen, electric and HVO.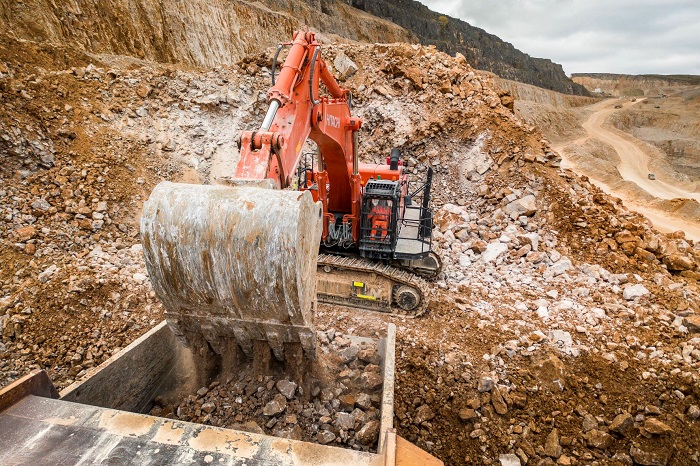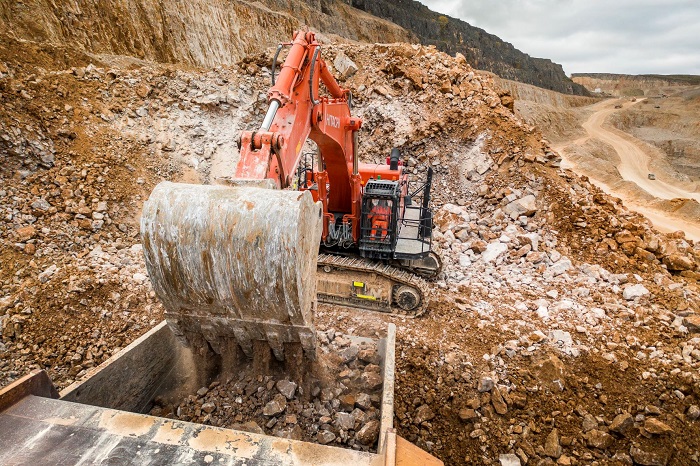 Companies that have committed to the event include Hitachi Construction Machinery who will be showcasing some of the latest ground breaking equipment and recent innovations from its Hitachi Connected Technology department.
Also on display will be market leading 3D machine control and special attachment solutions installed and supported in the field by our highly skilled HCT engineers to Hitachi factory standards.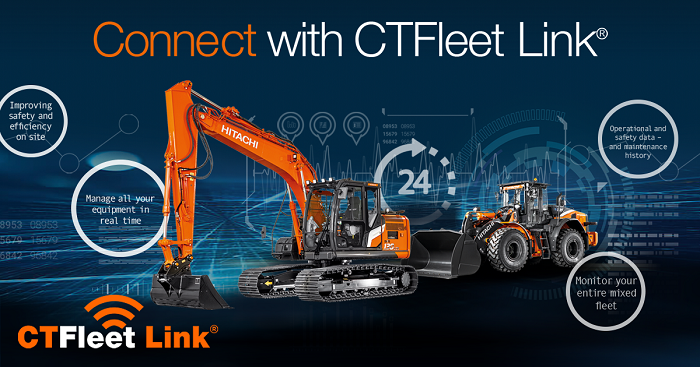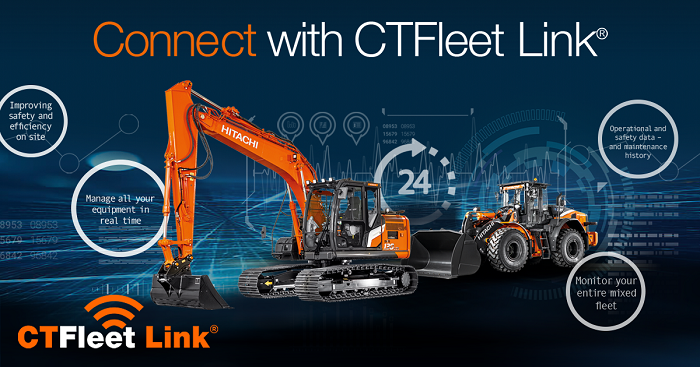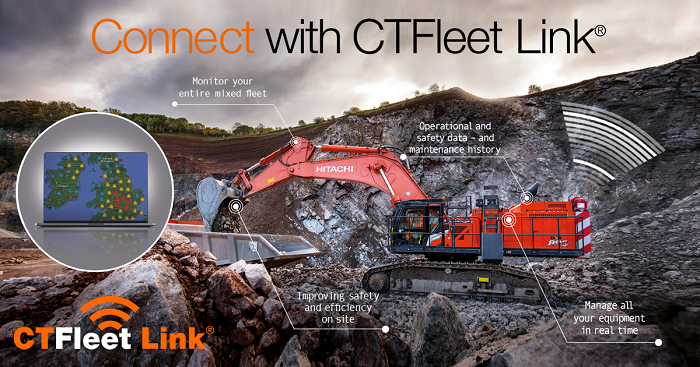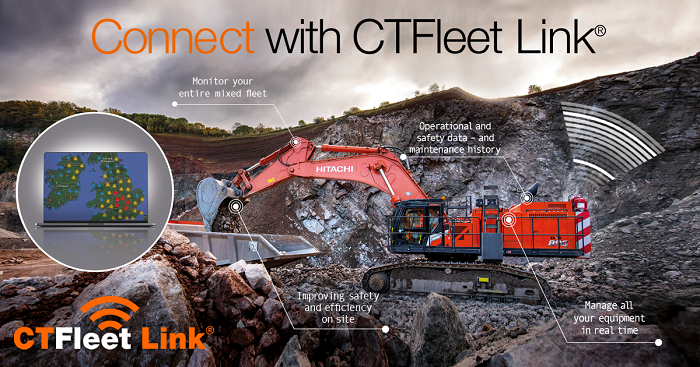 Complimenting the range of additional hardware options available from HCT, HCMUK will also be showcasing its new revolutionary live telematics system, CTFleet Link®.
CTFleet Link® is a mixed-fleet management telematics system, utilising both the Hitachi Global e Service API and a new bespoke API developed by HCMUK. This enables customers to import ISO15143-3 compliant machine utilisation data from their full mixed fleet into one online portal giving fast access to the most important data sets such as fuel consumption and idling time.
Komatsu, alongside with their Intelligent Machine Control, will demonstrate Smart Construction, their family of solutions which digitally transform earthmoving activities.
They do this by developing solutions that aim to increase productivity throughout the whole construction process, starting with the bidding process and ending with the final reporting.
With the Smart Construction family of solutions, you can analyse haul routes, remotely connect to your fleet, create a digital twin of the construction site, carry out drone surveying without ground control points, digitise documents, and send out tasks to the field.
Smart Construction is brand agnostic and, no matter what your preferred brand is, is built to be easily adopted into your operations.
The display will bring you the experience of physical interaction with the solutions, gain information about the most innovative machines and talk to the distributor network that provides accompanying services and more.
Site safety people plant interface management is a common theme amongst exhibitors. Spillard Safety Systems is showing its award-winning cloud platform captures, processes, and learns from an equally innovative video telematics system. With real-time video and analytics from multiple cameras over a fleet of vehicles simultaneously, Spillard says, you will never miss a thing ever.
A Deep Learning Human Detection System will also feature on the Spillard stand. With this system, you will only detect the human form, removing hazards such as lampposts, railings, dustbins etc. often identified by more basic detection models.
Xwatch Safety Solutions is launching a new safety system and showing the latest machines from Sany fitted with Xwatch technology. The company has also teamed up with Plantforce Rentals who is revealing its 'Cancer Research' pink Charity machine, an SK85 Kobelco fitted with an Xwatch XW4 system (more details to follow). Plantforce Rentals is also bringing the latest hybrid and semi-autonomous machines from Kobelco, also kitted out with Xwatch and Leica technology, in addition to bringing its state of the art simulator to promote advanced operator training and invite guests to experience machine technology. Plantforce will also be linking live to a connected work site.
FTC Group have developed a Pedestrian Detection Camera system and will showcase this at Futureworx. Many construction and plant companies are already using the system in the field with FTC Group seeing a huge increase in demand, FTC Group's BDM Sean Hamill states 'We are working with companies across the board, who see the clear benefits of such a system fitted to their assets in the field and also from new straight off the line from their OEM, our system works on any brand and type of machine and delivers instant Health and Safety improvements across the board'.
Plantforce Rentals will also showcase the system on its stand following recent positive trials on the hire company's plant.
GKD Technologies in partnership with SiteZone Safety will be launching the first phase of its cloud-based, connected platform, SafetyZone at FutureWorx 2022. With a 'best-in-class approach', SafetyZone will bring together advanced health and safety technologies to deliver actionable insights making it the first of its kind in the industry. This initial phase sees the integration of SiteZone a leading proximity warning system, with a roadmap for 2022 which enables SafetyZone to incorporate an ecosystem of innovative safety solutions.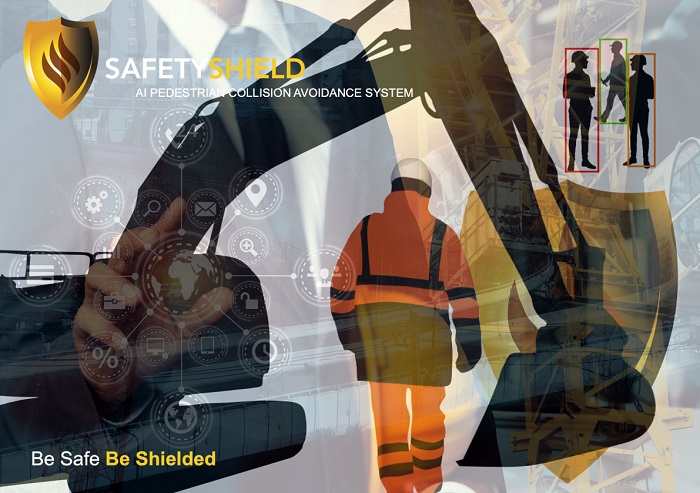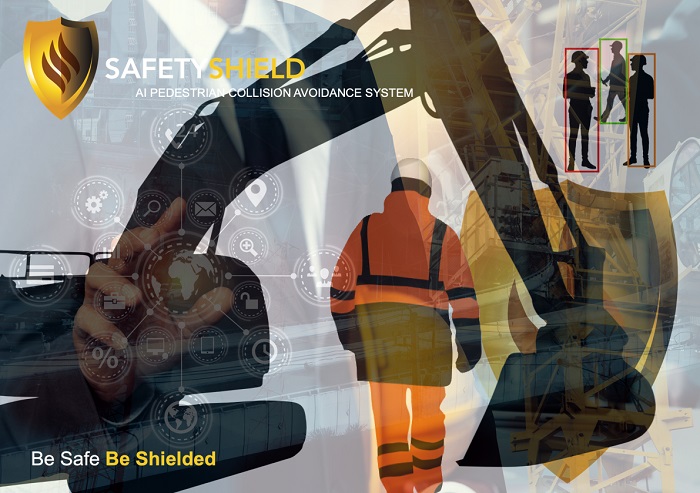 Safety Shield Global has also confirmed its attendance and will be giving live demonstrations of the latest innovations in semi-autonomous plant solutions and collision avoidance and how these innovations will work in collaboration with existing site safety procedures and reduce collisions on site.
There will also be live interactions with the plant through the Safety Shield Vue data portal and the team will demonstrate how the data analytics and event video capture is changing behaviour on site associated with people and plant interface.
The event will showcase the most enhanced AI collision avoidance technology and behavioural management systems for construction sites of the future.
MDiG will be showcasing the Leica MC1 machine control system which is a revolutionising software platform for all machine control solutions and applications. The Leica MC1 is the one-for-all software solution platform to guide and automate all heavy construction machines. The Xwatch and Leica MC1 systems have recently been integrated to provide safety for the operator.
The Leica ICG60 Base Station will also feature on the stand. Leica's latest GNSS hardware and IMU (Inertial measurement unit) releases the need to use the poles bubble, unlocking faster data capture! Icon's field software integrates with all modern construction workflows to minimise downtime with data transfers. Other products from Leica include the Leica iCON windows field tablet.
MDiG will also showcase products from Topcon and Smart Construction. The Topcon X53x is said to deliver the most advanced and precise GPS positioning technology, coupled with advanced sensors, controllers, and simple on-board software. Productivity improvements of 30% or more are common – even for experienced operators. The Topcon Hyper VR Base Station will also feature.
A DJI M300 RTK drone will be also be on display – the DJI MATRICE 300 RTK is reported to be the most powerful and versatile commercial drone platform by DJI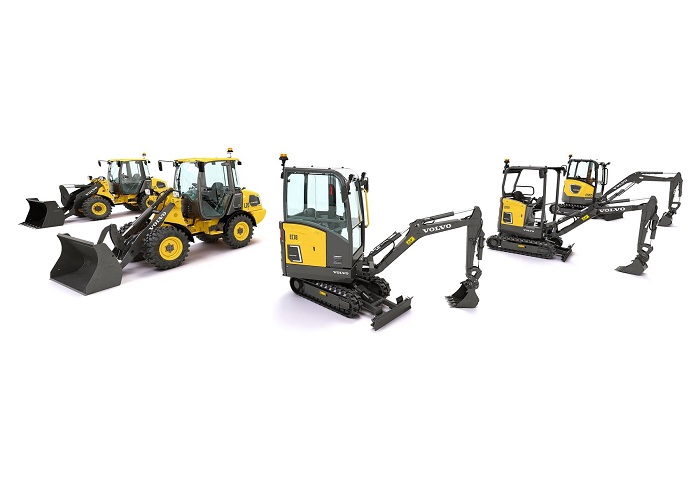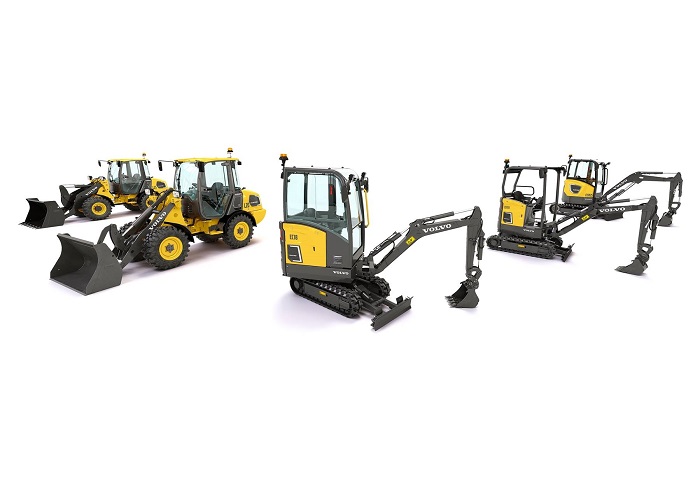 Other companies using Futureworx as a platform to showcase new and innovative technologies are SMT GB who will be showcasing the latest and future products from Volvo Construction Equipment including Site Simulation, Co-Pilot, Electric machines, Autonomous machines and remote machine control. In addition SMT will also be showing their latest Drone Services offering.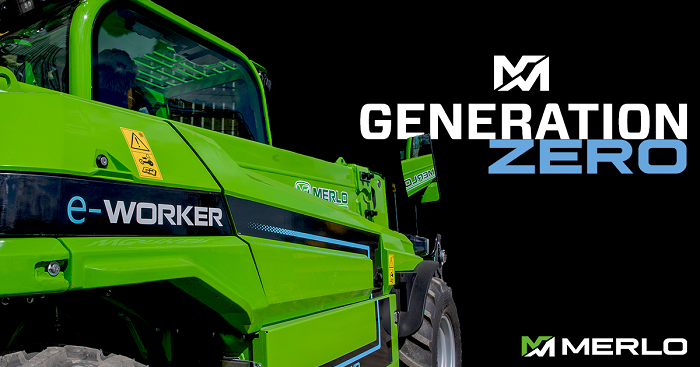 Merlo is demonstrating its fully electric telehandler, the eWorker. Merlo says that 'Merlo Generation Zero has arrived with the eWorker – zero noise, zero emissions and zero fuel consumption.
Snorkel UK is highlighting the new lithium-ion, four-wheel drive range for the hire industry and will be displaying its A46JRTE electric rough terrain articulating boom lift.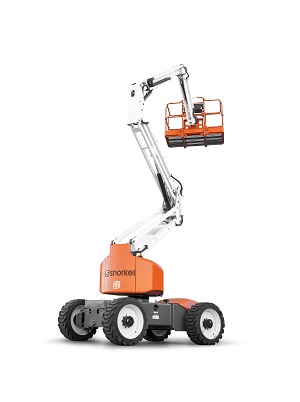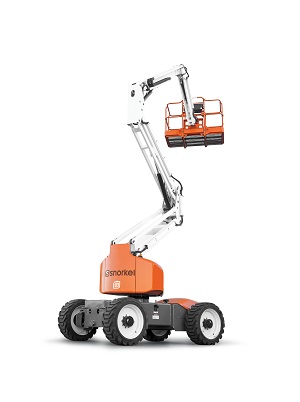 Snorkel's A-series electric articulating boom lifts combine what the company describe as superb manoeuvrability with clean and quiet operations. The Snorkel A46JRTE delivers a working height of 16.3m and can lift up to 227kg from a chassis width of just 2.1m.
Scott MCall, Snorkels net zero specialist said, "'Switch On' Snorkel's lithium-ion power and reach Net Zero. It's time to cancel emissions and switch to cleaner energy."
Danfos Scotland will be showing delegates the technology to gain energy efficiencies and enhanced electrification.
BOMAG's "Think Future" concept in 2019 showed the world ROBOMAG its autonomous concept roller. ROBOMAG is coming to Futureworx provoking debates about the benefits of such technologies in the future.
BOMAP was awarded the gold award by Plantworx for best digital innovation. Since then major projects such as HS2 have adopted BOMAP as its preferred CCC data processing system due to the fact that data can be shared via third party systems.  This makes BOMAP the most widely accessible and easy to use, "bring your own device" system.
BOMAG also supports a partnership approach to technology and will be exhibiting the first prototype remote controlled BW120 roller and electric tamper, BT60e.
Onwave has also signed – the company provide connectivity solutions for the construction sector and currently support over 1200 projects across the UK and Europe. Onwave also develop digital technology and have a solution called OWL which helps reduce buried service strikes and reduce people/plant interface risk.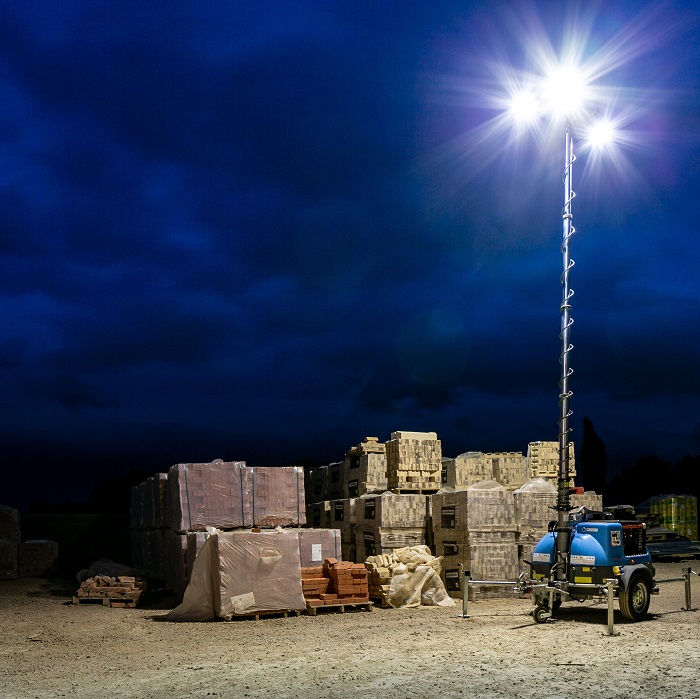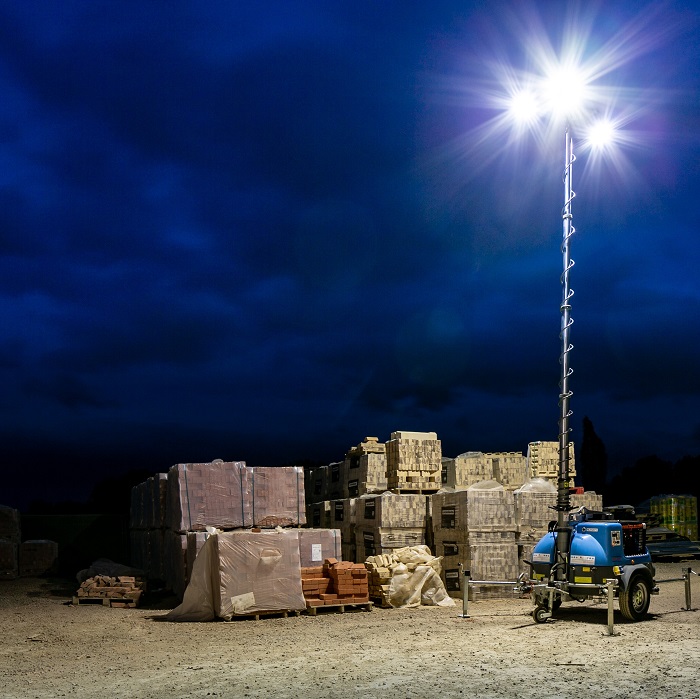 Prolectric is showing solar powered lighting and TCP Eco will be demonstrating its cutting-edge hydrogen fuel-cell powered mobile lighting towers, the Ecolite-TH200.  The zero carbon emission lighting towers are powered by hydrogen, meaning that the only by-product is water vapour.  They are completely silent, making them perfect for work at night and in residential areas.
The company will also be demonstrating a Zero Emission Gatehouse, with the Eco-CH2 cabinet. Using the BOC Hymera fuel cell, it produces DC power from the chemical reaction between bottled hydrogen and oxygen in the air around us. The silent reaction does not involve combustion and produces water vapour as the only on-site by-product. It is perfect for reducing the environmental impacts of site works. It is also suitable for Solar PV or Micro-wind input.
Intecso is bringing its Intesco eco-post. Air quality is an occupational hazard for construction workers and with all the materials and processes that occur on a construction site. The eco-post raises awareness of air quality and warns against any harmful contaminants. It measures then signals air quality results using a coloured LED lighting index system. The colours indicate the scale of particulate matter and contaminant concentrations ranging from low to extremely high.
The eco post is suitable for use within the construction industry both indoors and out measuring and visually showing the need for employees to be wearing protective PPE.
GOMACO will be presenting new digital technology they are developing and introducing into the world of concrete slipform paving, and showing how it can in, today's ever changing climate, be more sustainable and improve quality control when constructing roads, rail and airports.
The CESAR stand, powered by Datatag, will be showcasing solutions to help prevent theft and manage assets on sites. Featuring; KIST – the new unique asset management app using the CESAR scheme; Venom – the key to prevent fuel theft; and the CESAR ECV portal – designed to manage emissions on sites.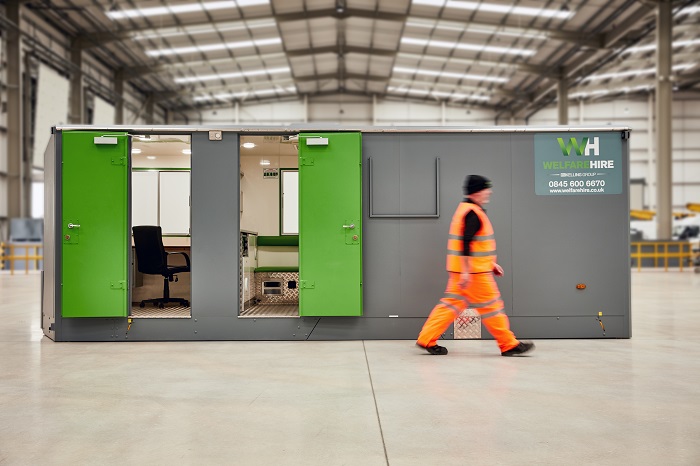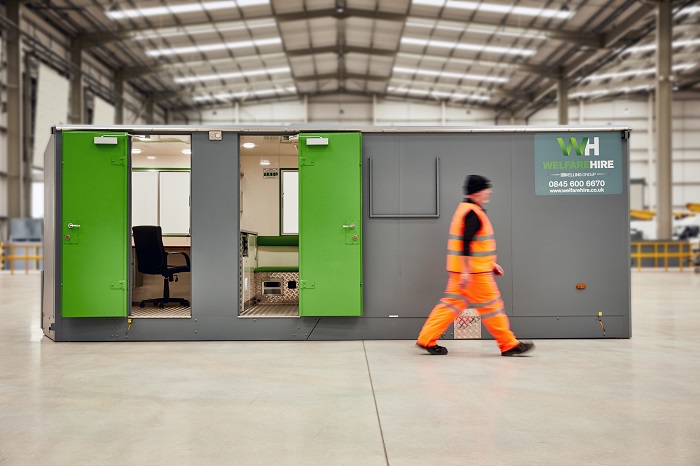 Welfare Hire National is showing its ECO10 welfare unit: with smart water WC, 2x instant hot water basins, a separate drying and changing room, and office and an extra-large welfare room, there's enough space for 10 workers. The ECO smart power use of 'smart auto start stop power management' minimises requirement for generator power usage.
Welfare Hire National is also showing what it claims – is the UK's industry 1st Lithium powered tower light – ultralow emissions the X-ECO Hybrid Lithium Tower Light
The company says it's the most ECO solution in the market, reducing CO₂ emissions and fuel savings by 94%. The 3-hour rapid recharge ensures sites can operate efficiently. The greenest, brightest lights in the market – optimise health & safety, minimise downtime & refuelling intervals, and optimise utilisation via smart telemetry. Super bright lights for more illumination with less emissions. This results in a whopping 80% silent, green running.
Ongrade will be presenting the workings of the company's offerings of machine control systems – with the use of TV screens, showing the latest technology in Global Positioning Systems, with brands including Leica Geosystems, Topcon positioning , and Trimble earthworks.
The company will be showcasing the cloud base server Leica ConX, the design process of Trimble Business centre and AGTEK, to enable remote support nationwide. It will also be exhibiting an 8-Tonne excavator with Leica GPS and a tracked loader with Trimble GPS/UTS system.
Other confirmed exhibitors include JCB, who will be showing a hydrogen machine, Fuel Active, Briggs & Stratton, HS2, National Highways, GenQuip Ground Hog who is supplying a state of the art welfare cabin which will act as a 'Green Room' for the Construction Collective.
New companies are signing up daily to show their future technologies – more details to follow in the coming weeks.
The conference programme is taking place on day two of the event, 31st of March, and speakers confirmed are from, Hexagon, Skanska, Costain, MachineMax and many more. The conference will also investigate future fuels where there will be a panel of experts discussing how to power the machines of the future. Visit www.futureworx.uk for the full programme of events.

Registration is now open for day two (31st March) of the event – for the conference and exhibition Showcase please visit www.futureworx.uk/rsvp and enter the code FWXG22. Places are limited and space is filling up fast.
Source: Futureworx Press