The construction sector in the GCC is poised for a rebound, with $286 billion worth of projects set to be awarded between 2012 and 2016, according to research conducted by MEED Projects for the Arabian World Construction Summit 2012, the premiere event for infrastructure and construction industry stakeholders to discuss sector opportunities and challenges throughout the region.
A breakdown of project values to be awarded in each of the six GCC countries shows Saudi Arabia leading the pace with over US$119 billion to be awarded before 2016, followed by the UAE with US$75 billion and Qatar with US$26 billion.
Elsewhere in the GCC, Oman is expected to award more than US$30 billion projects, followed by Kuwait with over US$25 billion projects up for tender, and Bahrain with US$10 billion.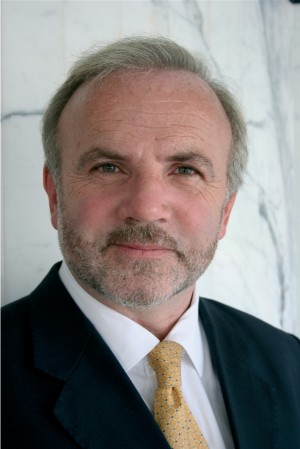 "There is cause for optimism in the infrastructure and construction sector. This kind of growth cannot be seen anywhere else in the world, and is still driven by huge petrodollar reserves. However, with the construction sector picking up pace, GCC economies are likely to benefit and experience a positive increase in their GDP in the next four years," said Edmund O'Sullivan, Chairman, MEED Events, organisers of the annual Arabian World Construction Summit.
Outside of the GCC, there are other opportunities for contractors in Iraq, where a burgeoning real estate and transport infrastructure development agenda is underway, with spending expected to top $35 billion by end of 2012.
These and many other opportunities will be discussed and dissected at the Arabian World Construction Summit, where project data and information for every single market will be comprehensively presented and reviewed. Leading companies have also been invited to share their experiences and future business plans in the region's hot markets including Qatar, whose ambitious infrastructure development programme – estimated at US$600 billion – will gather pace in preparation for the 2022 FIFA World Cup.
Issue-led discussions and streamed sessions will address pressing market challenges, such as risk and cost management, the latest construction technology trends, as well as project finance strategies.
The emerging markets of North Africa will also feature prominently at the 2012 Summit. In Libya stalled projects will be revived and new projects will be tendered as the country seeks to rebuild and improve its infrastructure.
In addition, the Arabian World Construction Summit features a masterclass that provides attendees solid understanding of the macro-economic and political factors affecting the construction industry in the region, as well as insights into the projects industry provided by MEED's expert sector analysts in Construction, Power & Water, Oil & Gas/Petrochemicals, Infrastructure & Transport, as well as Renewable Energy.
Organised by MEED Events and sponsored by Emirates Steel, Tekla, Mashreq Bank, Al Tamimi & Co., Drake & Scull, Sustainable Solutions and TAV Construction, the Arabian World Construction Summit will take place on 20-23 May 2012 at The Westin Abu Dhabi Golf Resort and Spa. For more information on registering and conference programme details, visit www.awcs-me.com.
Source: Arabian World Construction Summit News Room