Amid an unprecedented human health crisis of COVID-19, organizations, government institutions, and people are improvising to make things happen. Similarly, Greenbuild 2020 will be completely digital/online for the first time since it started in 2002. The U.S. Green Building Council announced that they have taken the decision considering the health and safety of attendees, partners, and staff. Just to mention that Greenbuild is the world's largest conference and expo dedicated to green building. While announcing the news of going digital this year CEO of USGBC said,
"Our work and our mission have not stopped. In fact, they are more important now than ever before. We have the opportunity to gather under the common banner of humanity and champion a better quality of life for millions of people around the world".
According to the USGBC, the program will run in three virtual summits planned to be held from September to October 2020. Schedule and events are not yet finalized as more information is coming up and we will keep you posted with the latest information. This cutting-edge virtual event will provide interactive and collaborative education sessions, continuing education, virtual booths, future-focused keynotes from high-profile voices, and valuable networking. Virtual summits mean deeper insights into critical topics, innovative techniques, and best practices to make our built environment more healthy, safe, resilient, and equitable.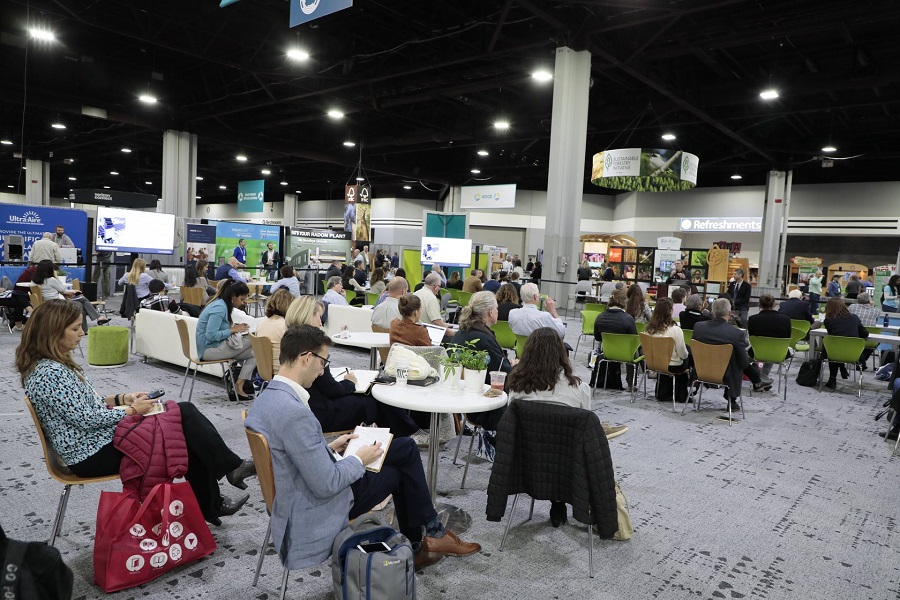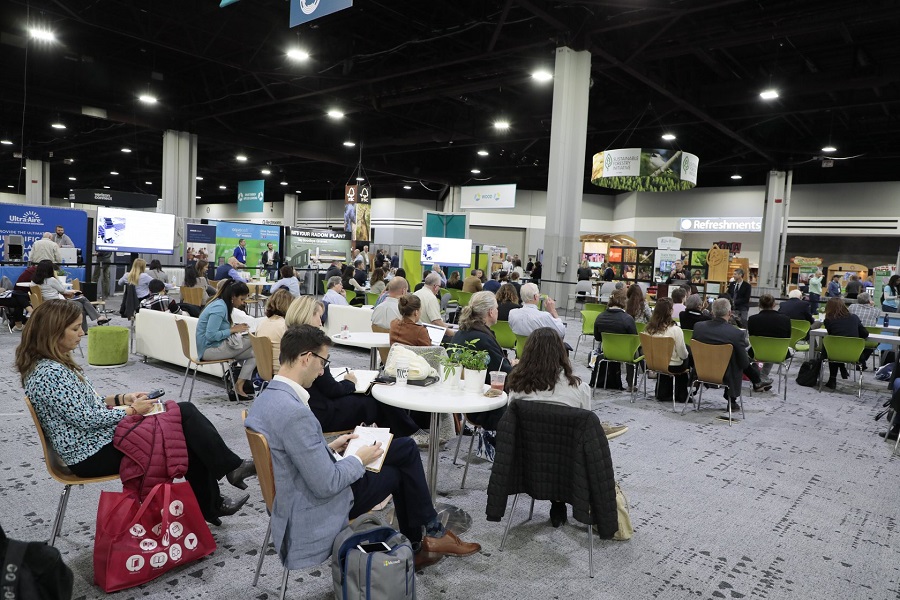 Following are the three virtual summits,
Green Business Summit (September 10, 2020)
This summit's primary focus will be the business dimension of the green buildings. This session will be beneficial for investors and building owners to understand how the investment in green buildings can benefit their business and how much is the rate of return on investment?. Furthermore, this event will highlight the financial case for employee wellness programs and sustainable building as well as what commercial space looks like post-COVID.
Resilience summit (October 1, 2020)
Sustainable buildings are a cornerstone of community resilience at scale. This full-day virtual forum will center on community adaptability, recovery, and elevating equity. This summit will have different case studies to showcase how sustainable practices alleviated the community burden through innovation.
Global health and wellness summit (October 22, 2020)
This summit will be focusing on the health and wellness aspects of the built environment. Considering the current scenarios it seems that this will get the most attention in the post-COVID scenario. Industry leaders, doctors, experts, indoor environment quality specialists, and other astute professionals will be discussing how healthy, accessible spaces can benefit the occupants post-COVID19.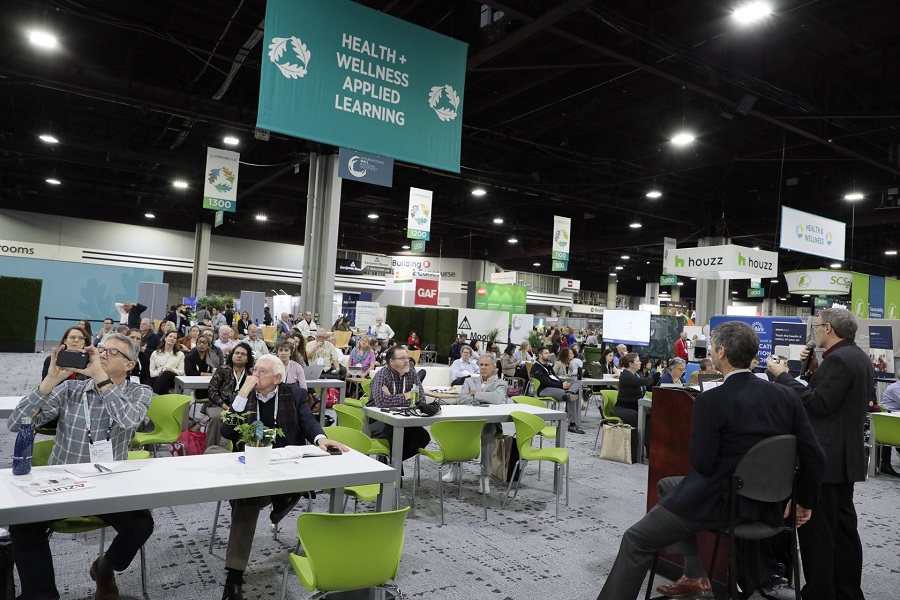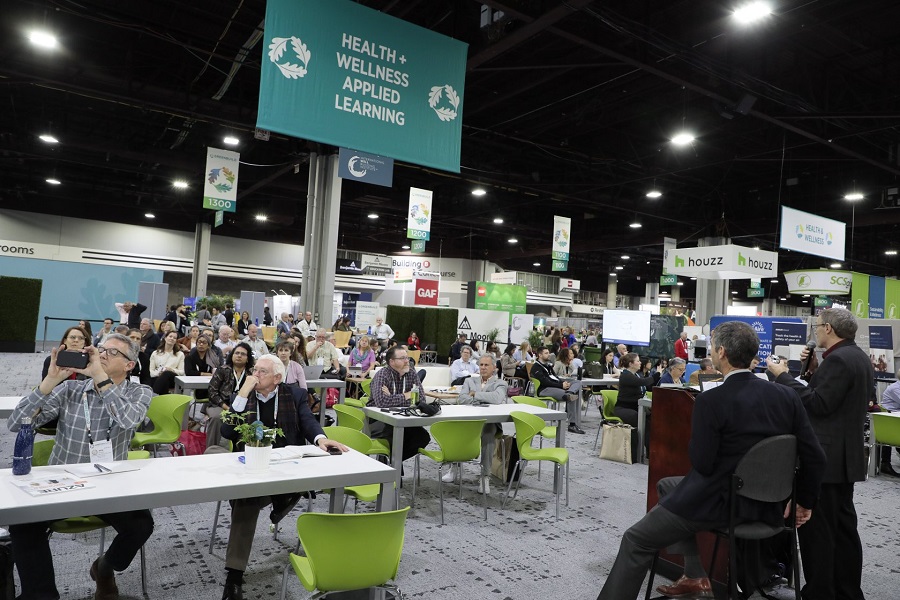 What is in for you?
The event will provide unmatched opportunities for exhibitors to connect with the global audience. The audience of Greenbuild is quite diverse encompassing the construction industry at all levels including but not limited to building owners, facility managers, designers, engineers, governments, utility companies, technology developers, and much more. Furthermore, exhibitors can harness the Greenbuild's marketing potential to get clients and customers all over the globe.
Considering the impact, I think you don't want to miss this opportunity. Exhibitors can contact the USGBC team and can take advantage of the marketing opportunities of USGBC. Moreover, exhibitors can follow this page to understand the potential and procedure to take advantage of the marketing services offered by USGBC. Exhibitors can access the exhibitor portal here and proceed with the presence of their company on the Greenbuild portfolio.
Attendees will be able to attend live and on-demand educational sessions, inspirational and futuristic keynotes of astute professionals, and earn continuing education (CE) credits for AIA and GBCI credential renewal. Educational resources will broaden the understanding of attendees to learn from a range of courses related to social equity,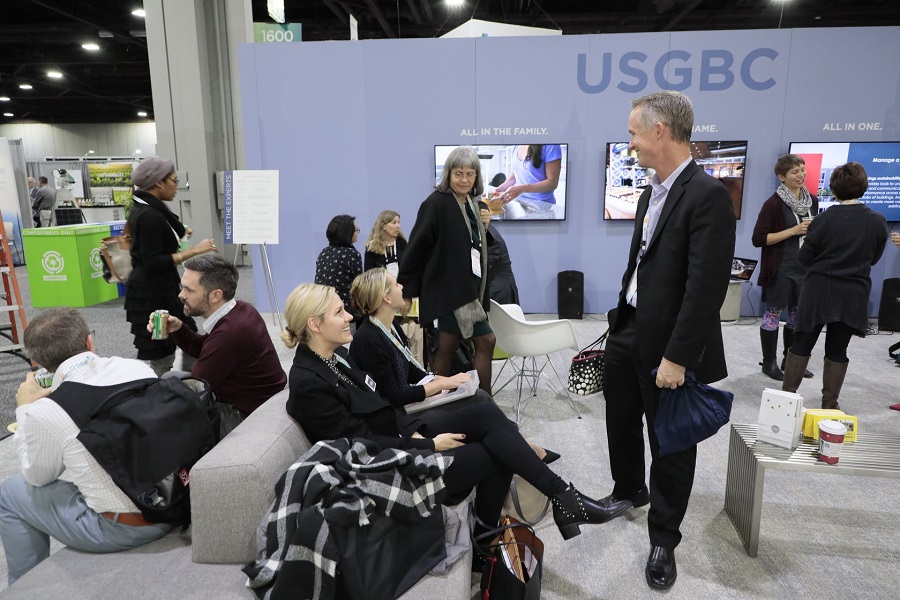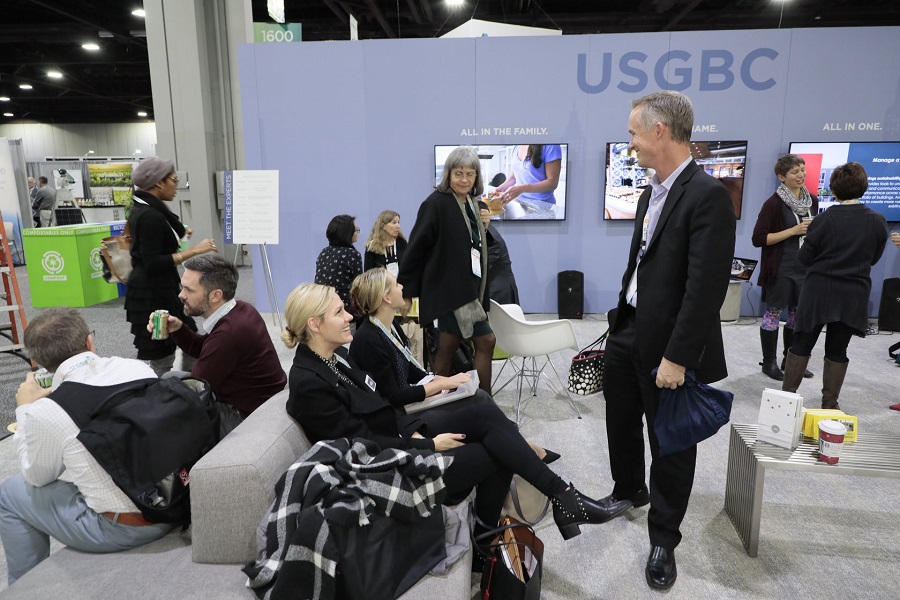 circular economy, materials, indoor environmental quality, corporate social responsibility, resilience, human health, and wellness curated by market leaders and GBCI approved educational partners. USGBC workshops helped attendees stay ahead of the curve by offering training from qualified experts, including USGBC and GBCI staff. Attendees can have a look here for educational opportunities during this event. More details will be updated on the same page as a lot of things are under progress.
All the companies are welcome to be the sponsor of this event because Greenbuild offers several opportunities for sponsors to reach out to attendees virtually and maximize your visibility throughout the event. Sponsorship opportunities are designed for a variety of budgets and business objectives of companies. You can explore the sponsorship opportunities here.
You can get a glimpse of the 2019 Greenbuild expo here.
The San Diego Green Building Council is the official Host committee for Greenbuild 2020 summit.
Keynote speakers of 2020 will be announced soon but it will the most prestigious and distinguished panel of industry leaders, game changers, global leaders, activists, and climate changemakers. Previous speakers include former Presidents Barak Obama and Bill Clinton; peace advocate Dr. Bernice A. King; renowned architect and MacArthur Fellow, Jean Gang; climate activist Jamie Margolin; human rights activist Amal Clooney, and many more.
Author: Muhammad Shoaib
More of his articles here.
Muhammad Shoaib is Sustainability and Project Management Consultant. He is also a Collaborative Facilitator of ILFI in Pakistan and ex-UN-SDSN Pathway Fellow. He holds LEED AP, WELL Faculty, and Building performance Analyst Credentials. He can be contacted @ Linkedin or email: MuhammadShoaib@Circlespaces.org