Newry, Northern Ireland 10th March 2015: Excavator attachment manufacturer Hill Engineering, based in Newry, Northern Ireland is recognised industry wide for its innovative culture. Over the last two-years Hill has been presented with the Plantworx Construction Machinery Exhibition's Award for Innovation in the Engineering category and also the Queens Award for Enterprise in Innovation, which recognises excellence in UK business enterprise.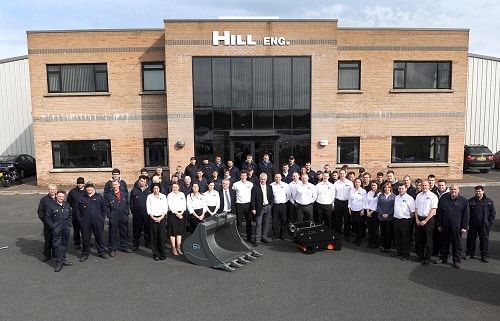 Today it has been announced that Hill Engineering has been recognised for their overall management practices by winning a 'Deloitte Best Managed Companies Award' – this is the first time Hill has entered these awards.
Ian Hill Managing Director of Hill Engineering said,
"This latest award is further evidence of the advancements this company has made over the past five-years. We have grown our quick coupler market share to over 50% in the UK and we are well on our way to becoming market leader in North America. This is testimony to the contemporary management practices we have adopted as a business."
"The whole company has been instrumental at listening to our customers' needs and requirements. We have undertaken research programmes to identify how we can offer our customers a competitive advantage over other suppliers. In turn this has enabled the business to tailor our innovative products to customer's requirements and improve their productivity in the field by reducing downtime."
Mr Hill concluded,
"2014 was a truly remarkable year for Hill Engineering – winning this award in 2015 has set the benchmark for the rest of the year."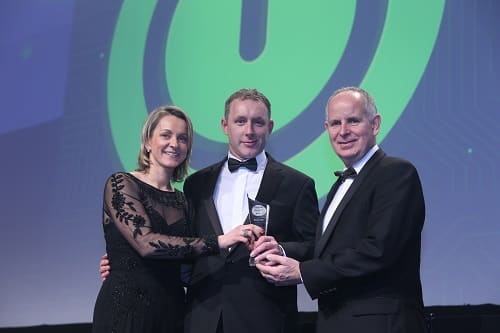 The Deloitte Best Managed Companies programme, in association with Barclays Bank Ireland plc, promotes and recognises excellence in indigenous Irish owned and managed companies across the whole of Ireland. It is the only awards scheme in Ireland that considers business' performance from every perspective. Entrants to the Awards programme, which is open to companies from 32 counties in Ireland, compete for this title in a rigorous and independent process that evaluates the calibre of their management abilities and practices.
Former CEO of Enterprise Ireland, Frank Ryan, chaired the independent judging panel that took a holistic approach to measuring company performance, looking at strategy, capability, commitment, and management performance, in addition to financials. The Best Managed Companies Awards Programme is the only awards programme that considers a business' performance from every perspective.
Commenting on this year's programme, Managing Partner of Deloitte and judging panel member, Brendan Jennings, said:
"Our congratulations to all those companies celebrating their Best Managed status. Whether receiving this accolade for the first or the seventh time, it is no mean feat, and it reflects a high level of commitment and capability. In working closely with these companies for the best part of a year, it's clear to see why they are being recognised as Best Managed. It is a defined strategy, clearly communicated and executed; a belief in innovation in products and practices as a cornerstone of growth; a recognition of the importance of R&D spend; and an intuitive understanding of their marketplace."
Head of Large Corporates for Barclays Bank Ireland, Helen Kelly added:
"Success is not just about the strength of a company's management team but how their strengths are leveraged to maximise that company's potential and this is something that we at Barclays have witnessed over the past few weeks and months in working with each of these best managed companies. As lead sponsor, it has been a great pleasure to mentor and support each of these management teams and on behalf of everyone at Barclays I would like to congratulate them sincerely on their awards."