The just-held ICUEE 2011 was a tremendous success, attracting nearly 16,600 registered attendees to make it the second largest in show history. More than 800 exhibitors took more than 1.1 million net square feet for product displays and extensive hands-on equipment demonstrations in job-like conditions.
The 2011 International Construction and Utility Equipment Exposition (ICUEE) was held October 4-6, 2011 at the Kentucky Exposition Center in Louisville, Kentucky.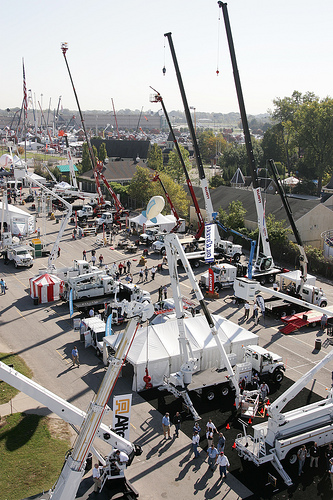 "We're very pleased and gratified by industry support of the show with these strong numbers during a still-recovering economy. Despite some uncertain market conditions, our industry is looking ahead to be ready for future business," stated Show Director Melissa Magestro.
Registrants came from all 50 states, all 10 Canadian provinces and more than 40 other countries worldwide.
"ICUEE was the place to be for industry professionals seeking the equipment and technologies they need to succeed in the changing marketplace," Magestro added.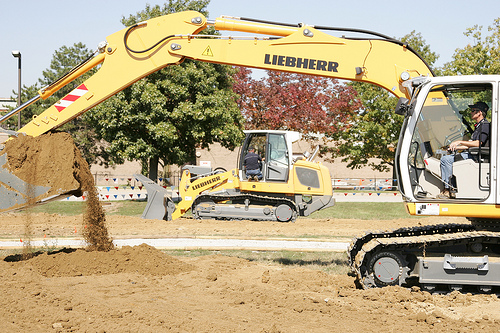 ICUEE 2011 offered a broader scope of education than ever before to extend the value of the show experience, and expanded industry co-locations increased participants' return on their trade show investment.
Returning to ICUEE were the H2O-XPO of the National Rural Water Association and the iP Safety Conference and Expo. The Association of Equipment Management Professionals (AEMP) sponsored a new Fleet Management Exhibit Pavilion and also developed a show education track for fleet management professionals.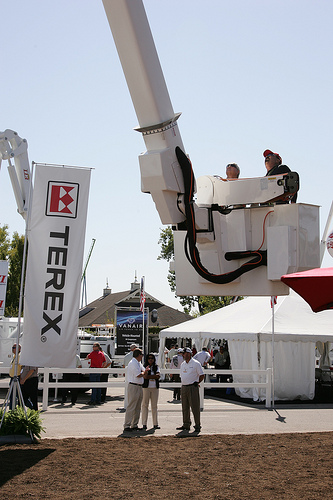 A Sustainable Energy Pavilion highlighted "green" technology. The importance of jobsite safety was underscored in the iP Safety Arena at ICUEE and a new Safety Zone from the National Commission for the Certification of Crane Operators (NCCCO).
"Trade shows provide invaluable face-to-face contact and access to the leading companies and their products all in one place. And, ICUEE's equipment demos are the ultimate in comparison shopping," Magestro added.
ICUEE's popular online New Products & Technologies Preview returned, with special booth floor mats on the show floor to identify participating companies. Many exhibitors also signed up for the new online Technical Experts Directory, which alerted attendees to the many industry experts onsite ready to discuss specific job performance needs with them. These programs and the online Show Planner exhibitor listings will remain on the show website for the next several months.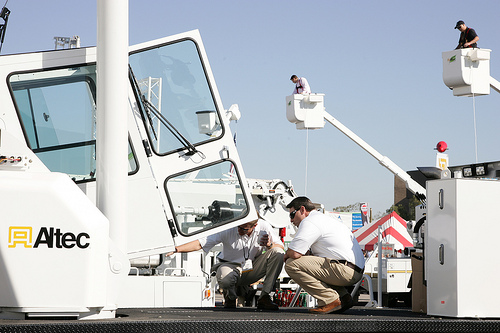 Also known as The Demo Expo, the biennial ICUEE is geared to industry professionals in the electric, phone and cable, sewer and water, gas, general construction, landscaping and public works sectors. For more information, visit www.icuee.com.
Source: AEM News Room