MILWAUKEE (October 5, 2017) – The temperature outside wasn't the only thing running hot this week in Louisville, KY. Attendees and exhibitors at ICUEE – the International Construction and Utility Equipment Exposition agreed that the show exceeded their expectations with specialized exhibits, hands-on test drives, interactive product demonstrations and lots of activity and leads in the booths.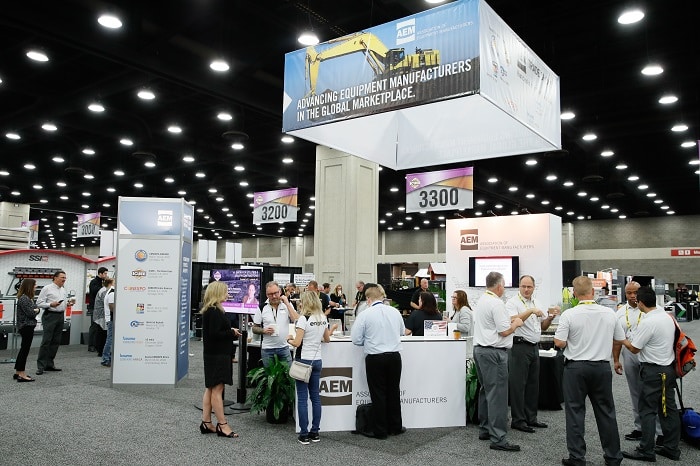 Commencing Oct. 3-5, the 2017 installment of the Demo Expo was the largest in the show's history with 28-plus acres of exhibits (nearly 1.24 million net square feet) of the latest utility and construction equipment, products and technologies and more than 1,000 exhibitors, of which 25 percent were new to the show.
Tracking close to the 2015 record-breaking attendance, nearly 18,000 registered attendees from all 50 states and more than 50 other countries worldwide perused the exhibits, raised money for the Red Cross Disaster Relief and the Call of Duty Endowment, and took advantage of all that the show had to offer. Attendee demographics in the utilities category was up 6 percent over 2015 and the utility construction category was up 3 percent over 2015 totals.
"We had a great turnout and participation at ICUEE 2017," said Rick Rodier, vice president, Sitework Systems Division of The Toro Company and 2017 ICUEE chair. "It was inspiring to see the enthusiasm of so many utility and construction professionals networking and sharing ideas, and finding the product innovations and solutions that will help them grow their businesses."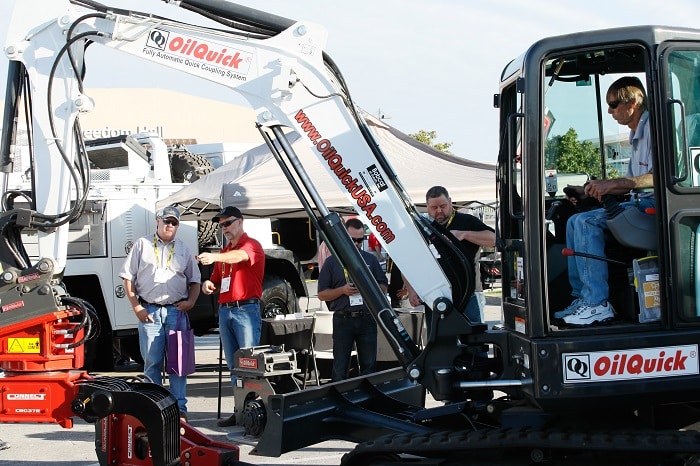 Exhibits and Equipment "Test Runs"
ICUEE 2017 featured specialized exhibit pavilions for fleet management, safety and green utilities, China and Korean exhibit pavilions, and the Lift Safety Zone from the National Commission for the Certification of Crane Operators (NCCCO).
Hands-on equipment test drives and interactive product demonstrations included a 2-mile Test Drive Zone for on-road equipment and technologies.
Over the roar of the Super Witch, a demo vehicle with an 850 horse power 502 Chevy Engine, Tucker Dotson, Ditch Witch regional sales manager for the Eastern United States, shared that the show has been going great for the enduring ICUEE exhibitor.
"Telecom is hot and it's a big deal for us to be here at ICUEE," said Dotson. "We've been coming to the show since its inception and 2017 has proven to be another great show for Ditch Witch. It's been steady in the booth and it's a great opportunity for us to meet with customers and prospects and show our equipment in one location."
Liz Kendrick, project sales manager for Man Lift, a new exhibitor to ICUEE, echoed Dotson's comments.
"We are looking to make our mark in the industry and shows like ICUEE help us do that," said Kendrick. "We couldn't be happier with the experience. Our president came down in 2015 to walk the show and at that point we knew this was the way to go to get out to market. We're busy and we're very happy with the results."
Representatives from Ditch Witch and Man Lift said they plan to return to the next ICUEE, in 2019.
Education on Industry Best Practices
ICUEE 2017 education focused on utility and construction "hot topics" presented by industry experts to help attendees enhance their safety knowledge, increase efficiencies and reduce downtime on the job.
New Field Classroom sessions highlighted industry best practices first hand with equipment on the show floor, and the indoor ICUEE Demo Stage expanded the show's outdoor equipment demo component with more product innovations in action.
Another new feature, 'Tomorrow's Topics Today' sessions from show owner and producer Association of Equipment Manufacturers (AEM), explored industry trends and emerging technologies.
Rounding out ICUEE 2017 education were popular returning programs: the iP Utility Safety Conference and Utility Fleet Conference plus industry certifications.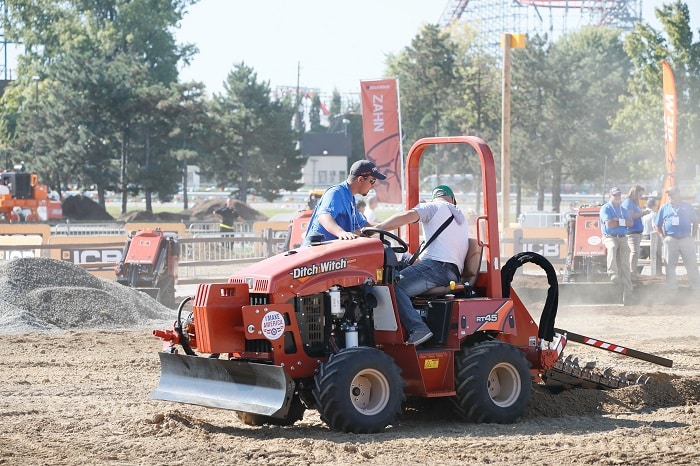 Special Events and Networking
In response to the unusual number of natural disasters, a new 'Disasters Taskforce: Preparing for What's Next' program tackled disaster preparedness in the aftermath of the current hurricane season, with a former FEMA advisor.
Gretchen Bakke, author of 'The Grid: The Fraying Wires Between Americans and Our Energy Future' was the featured speaker in the new 'Diversity in the Grid' luncheon brought to you in partnership with Terex Utilities and AEM.
The ICUEE Industry 'Give-Back' Auction returned with the goal of connecting military veterans with quality jobs. All proceeds again went to the Call of Duty™ Endowment, the nonprofit organization founded by Bobby Kotick, CEO of Activision Blizzard. The auction, plus onsite donations, to benefit the organization raised over $37,000.
The Endowment helps military veterans secure high-quality employment and works to raise awareness of the value vets bring to the workplace.
A new "Discover ICUEE" walking tour before show opening offered a behind-the-scenes loo k at the exhibition, and ICUEE 2017 closed with an enhanced 'Bourbon, Beer & Bites' networking reception.
The biennial ICUEE is also known as The Demo Expo and is the leading event for utility professionals and construction contractors seeking comprehensive insights into the latest industry technologies, innovations and trends, owned and produced by the Association of Equipment Manufacturers (AEM).
AEM is the North American-based international trade group representing off-road equipment manufacturers and suppliers, with more than 950 companies and more than 200 product lines in the agriculture and construction-related sectors worldwide.
Visit http://tradeshows.aem.org and http://tradeshows.aem.org/acton/ct/12770/s-06f2-1710/Bct/l-06ce/l-06ce:a3/ct2_0/1?sid=TV2%3ASxo4B2kZK.