Becoming an Early Entrant into a Hotel Market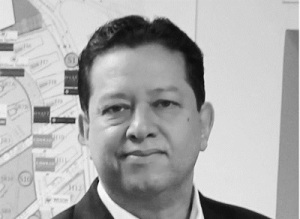 "Many hotel developers are usually behind the wave when it comes to exploring future potential," says Shuja Zaidi, Vice President Projects – KSA, Hilton Worldwide. "By the time they jump in to take advantage of a booming city and actually complete the project, the market may be already saturated," he goes on to say.
Zaidi, a speaker at the Infrastructure and Property Development MEA 2013, suggests that infrastructure and property developers become early entrants into a market by performing better feasibility studies ahead of time.

What opportunities could hotel developers in the Middle East take advantage of today?
Developers usually wait to see the results of how others are doing, before they consider building a hotel themselves. By the time they jump in to take advantage of a booming city and actually complete the project, the market may be already saturated. Riyadh is an example. That opportunity could have been cashed in a long time ago, but by the time hotels were up and running, there was an oversupply and land prices had shot up. That takes time for a market to absorb and you end up working the project at a lower IRR.
Developers can look at many other indicators instead of waiting for someone to take a chance. Looking at municipality and government plans for expansion would help them be a step ahead. It is always the early bird who gets the worm. For example, when a substantial amount of money is being invested from the public sector into the infrastructure of a city, or the government has signed off on a plan for building an economic city, they should be an early entrant. Sometimes the hotel itself creates more demand.

How can luxury hotels set themselves apart?
Every luxury hotel nowadays provides the basics, so there has been a lot of focus on developing customer loyalty, treating customers like they are coming home, and customising services to their preferences. That is the race between hotel brands today.
If a product is designed specifically for a particular type of client, it will be successful, because it will serve its needs. Hotels must focus on the types of clients they are targeting. Guests in Mecca are not there to lay down in a bathtub, but to pray. A hotel in Mecca does not need expensive bathtubs.

What tips for securing project revenue could you give?
Instead of listening to engineers and architects, developers need to listen to their customers and know their market. Unfortunately most feasibility studies are done when the owner or developer has made up his mind, and the study becomes a rubber-stamping exercise to get a loan. They should take feasibility to the heart and do a proper market study.

What is necessary for a successful owner-operation relationship?
The hotel management agreement has to cover every possible scenario, but if there is a good relationship between the owner and operator, no one will need to ever look up the contract. Each party must manage each other's expectations, be sincere and upfront. A lot of times, owners expect fast returns but that is not the nature of the industry. The operator should be upfront on a hotel's projected performance during the ramp-up period while the owners need to be more realistic about their expectations during the ramp-up. As long as there is clear understanding and transparent dialogue between the two parties, the relationship can be very fruitful for both.
Author: Sarin Kouyoumdjian-Gurunlian,
Press Manager, marcus evans, Summits Division
Contact: Christian Platsakis, Marketing & PR Coordinator, Marcus evans, Summits Division
Tel: + 357 22 849 313
Email: [email protected]
About the Infrastructure & Property Development MEA Summit 2013
This unique forum will take place at the Park Hyatt Dubai, Dubai, UAE, 12 – 13 May 2013. Offering much more than any conference, exhibition or trade show, this exclusive meeting will bring together esteemed industry thought leaders and solution providers to a highly focused and interactive networking event.  The Summit includes presentations on design trends, project financing, mega developments, and green building initiatives.