MILWAUKEE (February 2) – Following President Donald Trump's State of the Union address, where he urged Congress to pass a $1.5 trillion infrastructure bill, the Association of Equipment Manufacturers (AEM) reported 10 infrastructure predictions for 2018 through its CONEXPO-CON/AGG '365' online newsletter.
The predictions come from a TRC Companies' report that states there are some key trends that have influenced federal and state governments to invest in the nation's aging infrastructure and utilities in order to build a smarter and more balanced grid.
AEM offers construction industry news and trends in its weekly CONEXPO-CON/AGG 365 newsletter; sign up at http://updates.aem.org/acton/ct/7024/s-0893-1802/Bct/l-0493/l-0493:a2/ct0_2/1?sid=TV2%3AGMfmBnd32.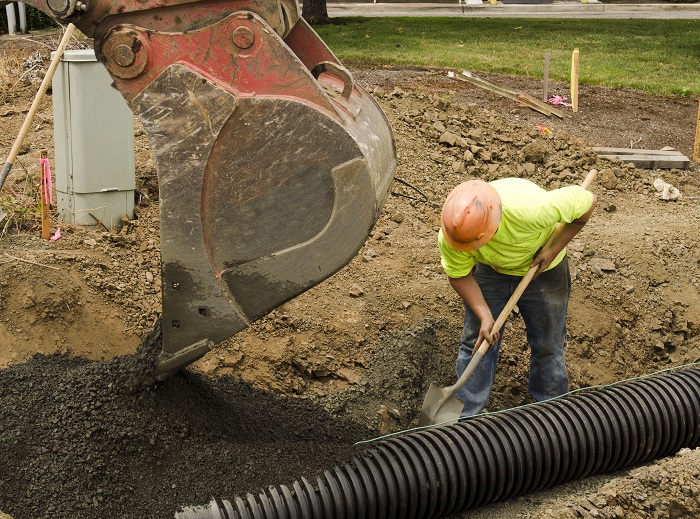 The following trends will affect how the construction industry conducts business and goes to market in the year ahead and beyond, says TRC, an engineering, environmental consulting and construction management services firm.
Infrastructure spending will intensify as a result of comprehensive federal infrastructure legislation potentially bankrolling projects both big and small across the entire country.
States will rely on alternative approaches to planning and construction in order to pay for their projects. This could include more design/build transportation projects or more public-private partnerships.
There will be a boom in projects in some states that will prompt labor shortages across the board. This will in turn lead to delays for many companies, if they don't plan for this challenge.
There will be a greater move toward renewable sources of energy, which will result in more solar, wind, geothermal and hydro construction projects.
More priority will be placed on expanding energy storage and finding new uses for older power plants.
The push for smart grids will pick up from both the utility side and the regulatory side.
Pipeline rules will be in flux, with new rules being finalized and others eliminated.
Investment in natural gas projects will be tempered by low prices.
Technological advancements will lead to increased air quality monitoring.
Renovation and re-use will be the name of the game in commercial real estate.
AEM is the North American-based international trade group representing off-road equipment manufacturers and suppliers, with more than 950 companies and more than 200 product lines in the agriculture and construction-related sectors worldwide. AEM has an ownership stake in and manages several world-class exhibitions, including CONEXPO-CON/AGG.