The Canada North Resources Expo is preparing for its big return to the CN Centre in Prince George, BC on May 24th & 25th 2019. The biennial trade event focuses on major resource sectors vital to Northern Canada's economy, including forestry and heavy construction. The list of manufacturers and dealers already signed on for the event includes forestry and heavy equipment giants such as:
Inland Group
Brandt Tractor
Fre-Flyt
SMS Equipment
Babine Truck
Woodland Equipment
Leavitt Machinery
Waratah Forestry
James Western Star
Peerless
· Wajax
· Peterbilt Pacific
· Waratah
· Brutus Truck Bodies
and more signing up daily….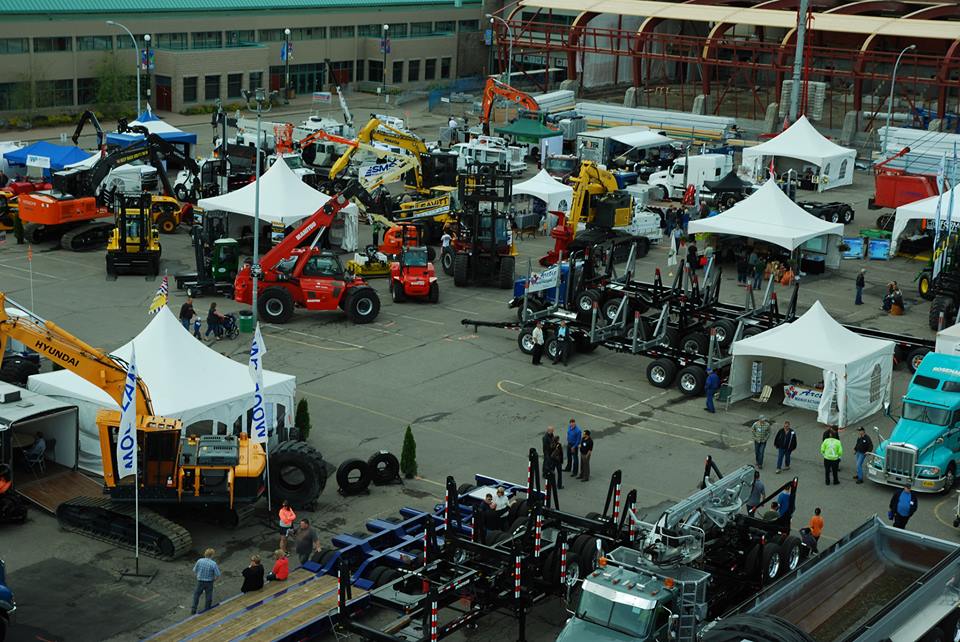 "The list of major players already on board for the event really speaks to excitement in the industry for the 2019 show,"
says Mark Cusack, National Show Manager.
"With the recent announcement of the LNG project, we are looking forward to growth and new faces at this edition of Canada Resources North Expo, and the current list of exhibitors attests to that."
Filling an expansive four acres of exhibit space, the Canada North Resources Expo features all the equipment needed to get big jobs done. Hundreds of industry leaders from the following sectors will be in attendance; Forestry, Mining, Screening/Crushing/Recycling, Trucking and Transportation, Contractor/Construction, and many others.
The 2019 show website is now live at www.CNRE.ca. Companies interested in exhibiting at the show are invited to visit the show website for information on booth package and pricing options.
Canada Resources North Expo has strong ties to the community and local not-for-profit organizations. Past editions have included efforts to benefit AimHi, the Prince George Association for Community Living, the Salvation Army Food Bank, and scholarship funding for Northwest Community College. Each show raises thousands of dollars to support the education of local students going into resource industry professions. In 2019, more charitable features are planned to benefit the community, such as Family Day to celebrate the future of the industry, along with others to be announced.
For complete show details, visit www.CNRE.ca or find the show on Facebook and Twitter.
Show Information:
Friday, May 24 from 9:00am – 5:00pm
Saturday, May 25 from 9:00am – 5:00pm
CN Centre
2187 Ospika Boulevard
South Prince George, BC
www.CNCentre.ca