Portsmouth based UK dealers for LiuGong equipment, Construction Plant & Machinery Sales, continue to expand their sales into other parts of the country and have recently delivered a number of hydraulic excavators into South Wales.

Regional Sales Manager for CPMS Carl Jennings has over 27 years' of experience selling construction and demolition equipment in the region and following a series of successful machine demonstrations, has sold 4 LiuGong demolition specification excavators to some high profile end users in the South Wales area.
The first LiuGong machine sold into the region was a 922E hydraulic excavator, which has an operating weight of 22 tonnes and is powered a Tier 4 Final/Stage IV emissions compliant 6 cylinder Cummins QSB6.7 engine offering a net power rating of 119kw (162hp) @2,100rpm. This machine was purchased by Swansea based A.J.T Recycling Ltd. Company owner Andrew Thomas was impressed with the machine during its time on demonstration and had no hesitation in ordering one. Highly experienced operator Malcolm Morris said "It's a good machine overall, a lot faster than my previous machine and it's got good power and fuel economy too".
Also based in Swansea L.G Murphy (Swansea) Ltd is a family business, which has been trading for over 50 years. Now in their 3rd generation it's fair to say they know a thing or two about plant and machinery and having had a lengthy demonstration of a LiuGong excavator, owner Andrew Murphy had no hesitation in ordering a new 924E demolition specification machine. Talking about his latest addition Andrew said, "With our extensive knowledge of plant we always do our homework when looking to buy. I personally am not a lover of all the technical stuff like DPF's and the like and look to avoid them if we can, the LiuGong machines have come along and ours is proving to be a great machine!"
The 924E, which has an operating weight of 24 tonnes in its demolition specification, takes its power from a Tier 4 Final/Stage IV emissions compliant 6 cylinder Cummins QSB6.7 engine rated at 119kw (162kw) @2,100rpm.
Andrew continued, "I had read about LiuGong machines in the plant magazines and saw that the big London demo boys were buying them so I arranged a demonstration and in all honesty I wasn't expecting it to be so good, I was amazed by it to be perfectly honest, now whenever I operate it I just get that feeling that I want to be in it every day, I will definitely be ordering more".
Phil Farnham, Managing Director of Cardiff Demolition Co Ltd, is another plant man who has had a long standing working relationship with CPMS's Carl Jennings, having purchased another brand of machines from him previously. This relationship led Phil to take a LiuGong on demonstration when he was looking for a replacement for an outgoing 30 tonne class machine. Phil said, "We were a bit sceptical at first but during the demonstration period a few of us operated the machine and we were all pleased with it and if I'm honest we were a bit surprised at how well it performed".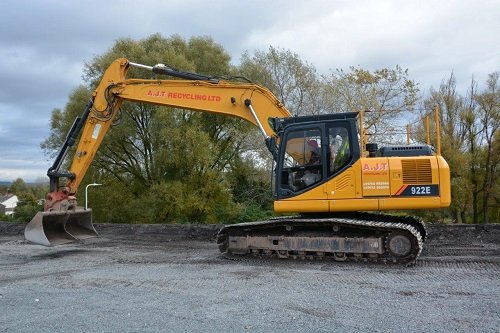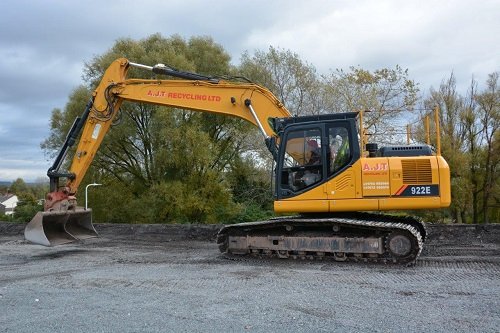 Phil continued, "When the time was right to change our old PC290 we thought we would give the LiuGong 928E a go, the machine has since amassed 500 hours of trouble free operation and the operator and our clients seem very impressed with it".
The 928E which tips the scales at 27.5 tonnes, once again takes its power from the well proven 6 cylinder Cummins QSB6.7 engine, which is Tier 4/Stage IV emissions compliant and offers a power output rating of 129kw (175hp) @2,000rpm.
One buyer who didn't need to have a demonstration to convince him of the merits of the LiuGong machines was Swansea based Rob Stiens of Stiens Haulage Ltd. He purchased a 908D 8 tonne class midi excavator, which came complete with full demolition specification and rubber track pads. The 908D is powered by a 76hp (56.5kw) Yanmar engine and like all other models in the LiuGong range features well proven components throughout the machine. Talking about his latest addition Rob said, "I knew what I wanted, a simple machine that does exactly what it says on the tin, which will be reliable and trouble free".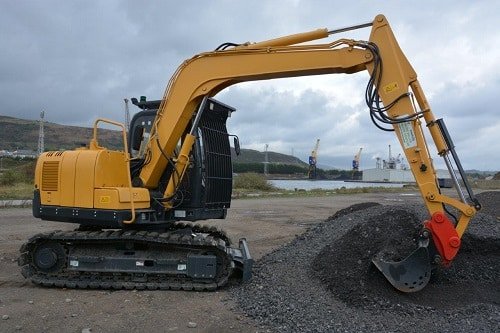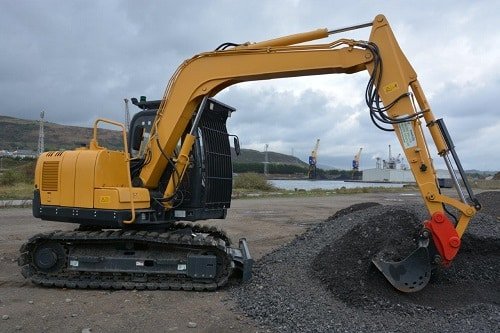 All the machines supplied in demolition specification come direct from the factory with hammer/shear and rotation circuits with full proportional controls, certified front screen and roof guards, bucket ram guard, 10mm Heavy Duty under panel guards, Heavy Duty under turret guards, separate Heavy Duty bolt on side sill protection with integrated impact foam gap, additional LED work lights, green seat belt beacon, and fall from height (boxing ring) protection.