LiuGong Europe and Portsmouth based UK dealership Construction Plant & Machinery Sales (CPMS) have signed an exciting sponsorship deal with Motocross team Cab Screens Husqvarna for the forthcoming 2016 season, during which time the team will be known as Cab Screens LiuGong Husqvarna.
As part of the deal LiuGong will have a strong visible and physical presence at Motocross events all across Europe and the UK, with some examples of the company's earthmoving machinery being used for building tracks and repair work, as well as being available for race fans to inspect on static display.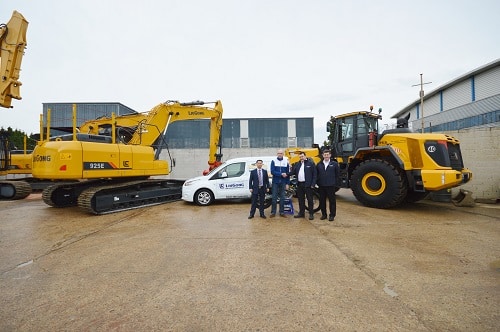 LiuGong are a major construction equipment manufacturer around the world and their union with Construction Plant & Machinery Sales based in Portsmouth, has been integral to this move into the Motocross market.
By its very nature Motocross appeals to a wide audience from all walks of life, but is of particular interest to those involved in the earthmoving and construction industries and this exciting partnership is sure to be of huge interest to customers and end users of LiuGong machinery.
Talking about the new partnership Lee Webber, Cab Screens LiuGong Husqvarna Team Manager said, "It's great to have LiuGong on board for 2016. Motocross is the perfect market for LiuGong construction machinery to promote their products and we can help with that. We always aim to give back to our sponsors and we're looking forward to working with LiuGong and CPMS from 2016 onwards"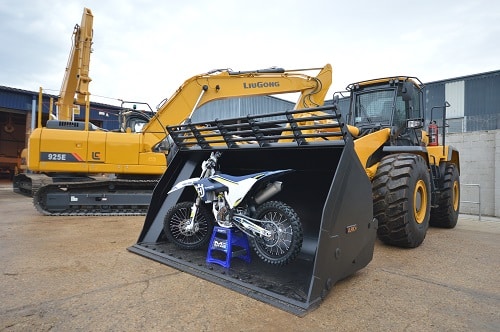 Grant McGregor, Managing Director of CPMS added, "We're very excited to have the opportunity to work with Lee and his team at Cab Screens. LiuGong build rugged, reliable machines that can tackle anything at any time and that fits well into the Motocross market for us. The Cab Screens team ethos and fresh, passionate approach is key and a big reason we chose them as our partner"
The Cab Screens LiuGong Husqvarna teams' official debut will be at The Hawkstone International MX, which takes place at Weston-under-Redcastle, near Shrewsbury, on February 7th 2016, followed by Valence in France on February 13th/14th.
To keep up to date with the latest news from the team and LiuGong follow @CabScreensMX and @LiugongUK on Twitter.