In the 9th year of the MAWEV Show the 300 exhibitors from 10 countries were in the spotlight. During the four exhibition days over 1,000 modern construction machines and construction vehicles were shining as bright as the sun. The more than 140,000 m2 area offered enough space for world premieres, exhibition innovations and approximately 27,300 visitors. The exhibiting industry was more than happy with the quality of the visitors.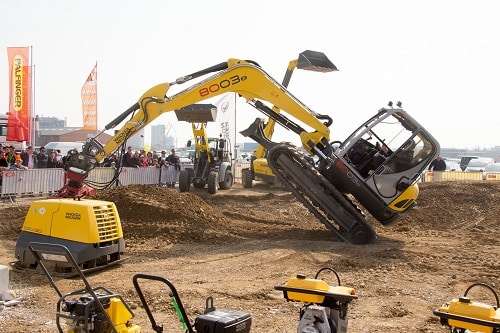 During the industry event at the fairgrounds in Enns/Hafen, many decision makers from the industry learnt about the latest developments on the market, and construction machines and vehicles with a value of 100 million euros were inspected and tested at close range. At Europe's largest demonstration show, customer contacts were nurtured, new contacts were made, discussions for cooperation were made, new business initiated and many direct sales were made. Die MAWEV Show 2015 has once more proven to be a powerful impulse for the industry.
For the association's president engineer Gerhard Egger, the trade fair has again presented itself as an industry event:
"We can look back with satisfaction at the MAWEV Show 2015. We have observed a very positive atmosphere and the exhibitors have stated that there was great interest in their products. The start of 2015 was better for our industry than last year, which is seen as a very positive signal for the entire construction industry."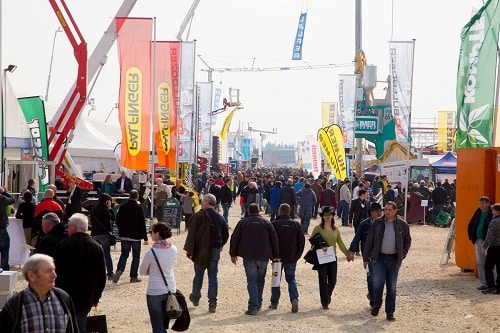 Engineer Friedrich Mozelt, ZEPPELIN:
"The MAWEV Show 2015 has again confirmed that it is an important source of inspiration for the construction industry. Already prior to the exhibition, we experienced a good business trend, it was that more satisfying that it was well visited. In the course of the exhibition our new brands – the Schäffer wheeled loader and the Thwaites wheell dumper – were presented."
Roswitha Dreger, DREGER:
"The quality of the visitors was satisfactory and we were able to present our product range, in many expert discussions, not only to many regular customers, but also to some new customers. The good weather transferred a positive effect on the entire atmosphere of the event."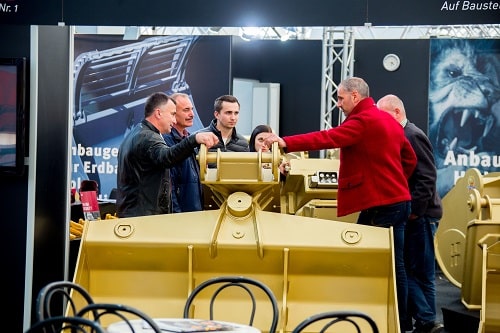 Gottfried Fürnschlief, MAN:
"The strong interest of the visitors on our vehicles exceeded our expectations. Optimal requirements for our future exist on the exhibition grounds, for example the first time built course was well received by the visitors and will be expanded in the future."
Klevenfeldt, VOLVO Austria.
"The MAWEV Show offered us the perfect platform to communicate with visitors together with ASCENDUM. Both the quality and quantity of visitors were satisfactory and we met many owners and decision-makers. "
Dr. Thomas Schmitz, ASCENDUM:
"From the MAWEV, we are drawing a conclusion for the first half of the year and there are happily some indicators that show the trend is upwards. This has also been confirmed by numerous technical discussions and the strong presence of our foreign customers. The additional opportunity to personally test our vehicles, apart from the conversations, is also perfect to generate initial interest from the customer. "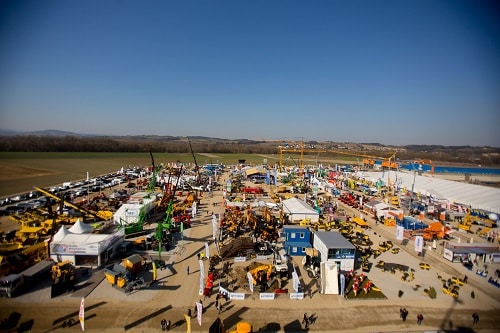 Vallery-Olmo Hederes, LECTURA:
"The atmosphere at the MAWEV was very positive. We met many competent professional clientele at our booth, also we were happy with the good foreign participation. "
A satisfactory summary was also made by Armin Egger, CEO / Board of Management of Messe Congress Graz Ges.mbH:
"Our team worked almost two years on the logistic preparation and we as well as the exhibitors can look back, on the last few days, with satisfaction. The challenges that we initially faced such as a complete redesign of the outside area, were well resolved and well received by both exhibitors as well as visitors. Quite pleasing was the large number of Austrian industry representatives, the many foreign buyers that visited the event, which thus strengthens the international status of MAWEV as a central forum for the construction industry."
Photos: MCG/Wiesner