Dubai, United Arab Emirates; 23 March 2015 – Thirty three of the Gulf's most important projects of recent years have scooped major national awards for their achievements and are now in the running for regional recognition.
The UAE's national winners of the MEED Quality Awards for Projects, in association with Mashreq, include: The Beach Project by Meraas Holding (entered by Benoy); EMAL Phase 2 Project by Emirates Global Aluminium; Park Hyatt – Saadiyat Island Project by Abu Dhabi National Hotels (entered by EHAF Consulting Engineers); Upper Zakum Artificial Islands Project by Abu Dhabi National Oil Company (entered by National Marine Dredging Company); Substation for Presidential Palace Project by Transco (entered by Emirates Technical Associates); SP229 C1-C2 BHS Link Enclosure Project by Dubai Aviation Authority (entered by Bin Touq Fire & Safety); Cleveland Clinic Abu Dhabi Project by Mubadala (entered by ETA Engineering); Al Barari Project by Al Barari Firm Management LLC; Al Raha Beach Project by Aldar Properties (entered by AECOM); Emirates AquaTechnologies Caviar Factoy LLC Project by Bin Salem Holding (entered by Emirates AquaTech).
National winners from the Kingdom of Saudi Arabia include: The 95 MW Temporary Power Plant in Al Kharj Project by Saudi Electric Company (nominated by Zahid Group of Companies); Aramco Psychiatric Facility Project by Johns Hopkins Aramco Hospital/SAMSO (nominated by Shade Corporation Ltd.); Qurayyah Independent Power Plant Project by Hajr Electricity Production Co.; Jabal Omar Project Phase 1 Project by Jabal Omar Development Company (nominated by Schneider Electric); Siemens Energy Hub Project by Siemens Energy (nominated by Hyder Consulting); Extension of Roads under Arriyadh Old Airport (ERAOA) Project by the High Commission for the Development of Arriyadh; and Jeddah Storm Water Drainage Program (JSDP) – Eastern Channel – Package 9 Project by Emarat of Makah Province/Saudi Aramco (nominated by Saudi Pan Kingdom for Trading, Industry & Contracting).
In Qatar, the national winners are: The EPIC for the new Central Industrial Building 33/11 KV Power Distribution Substation at Halul Island Project by Qatar Petroleum (entered by Galfar Al Misnad); Al Sadd Multipurpose Hall Project by the Qatar Olympic Committee (entered by ASTAD Engineering and Project Management Company); The New Doha International Airport Passenger Terminal Complex – CP 18 Project by the New Doha International Airport Steering Committee (entered by Sky Oryx Joint Venture: Taisei – TAV JV).
Qatar Foundation's Qatar Faculty of Islamic Studies Building Project and Energy Management System (Solar Micro Grid System) Project, both entered by ASTAD Engineering and Project Management Company complete Qatar's national winners' list.
Among Oman's national winners include the Alila Jabal Akhdar Resort Project by the Oman Tourism Development Co (OMRAN); the Barka III and Sohar II Project by the Oman Power & Water Procurement Co (OPWP) nominated by Siemens Energy Solutions; and the Al Siraj Logistics & Warehousing Project by Al Siraj Holdings.
Meanwhile, Kuwait's national winners, all nominated by PACE, the Kuwaiti engineering, planning and design practice, include the Construction and Maintenance of roads, bridges, storm -water, drainage, sewer and other services for Subiya Highway Project by the Ministry of Public Works; the Structural Renovation of the Grand Mosque Project by the Ministry of Awqaf & Islamic Affairs; and The Avenues Project by Al-Rai Real Estate Co.
Finally, Bahrain's national winners are the Awali Oil Field Project by Tatweer Petroleum (entered by New Water Corporation); Survey & Land Registration Bureau Headquarters Project by the Survey & Land Registration Bureau (entered by the Ministry of Works); and Bahrain Distributed Solar Energy Pilot Project by Bahrain Petroleum Company (BAPCO).
The Ministry of Works' Mina Salman Interchange Project and Muharraq STP and Sewer Conveyance Project (entered by Muharraq STP Company) complete Bahrain's national winners' list.
The projects were assessed against criteria that included engineering and construction challenges, as well as economic, social and environmental impact.
"Complying with the highest quality standards in the projects market is critical not just to the success of individual projects, but also for their invariable impact on the society at large, in terms of the economic, social and environmental benefits they provide,'' said John Iossifidis, Executive Vice President, Group Head – Corporate & Investment Banking, Mashreq Bank, psc. who went on to say, ''we salute all the national winners for delivering projects that conform to the highest international standards for quality and for their long-term impact on the future success of the country."
The national winners will now compete with the rest of their counterparts in the other GCC markets for the regional awards in various categories.
''These awards recognise the best achievements in project delivery in the region and I'm delighted these Emirati projects have received the recognition they deserve,'' says Richard Thompson, Editorial Director at MEED. ''All stand a very good chance of wider recognition at the GCC level in May. The projects that are being built today are laying the foundation for the future and MEED is honoured to be able to recognise and celebrate the very best project achievements the region has to offer.''
The GCC winners of the annual MEED Quality Awards for Projects 2015, in association with Mashreq will be announced on 27 May 2015 at The Address Dubai Marina, Dubai, UAE during the MEED Construction Leadership Summit, a premier meeting place for the Gulf's construction leaders and provides a much needed platform to promote open dialogue between the leading contractors, consultants and clients that examines the strategic direction of the region's construction industry, the challenges threatening it's performance and those leading it's change.
For more information on the national winners, please visit www.constructionleadershipsummit.com.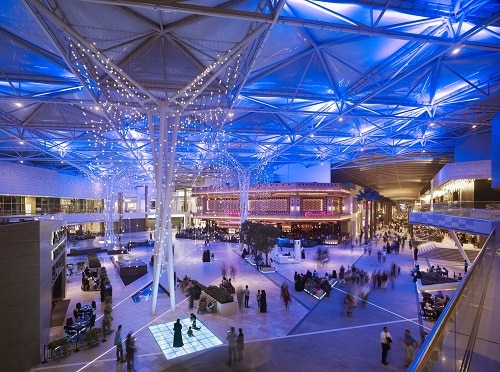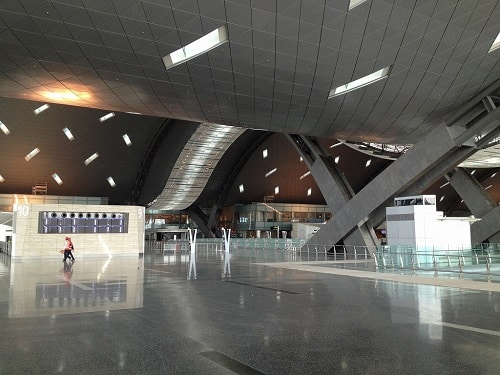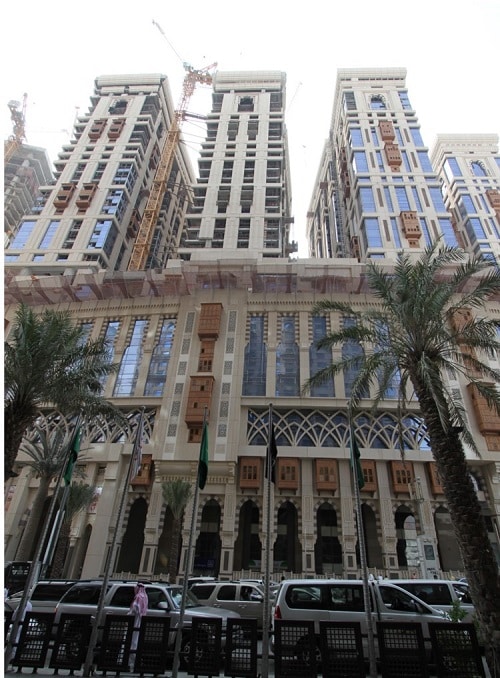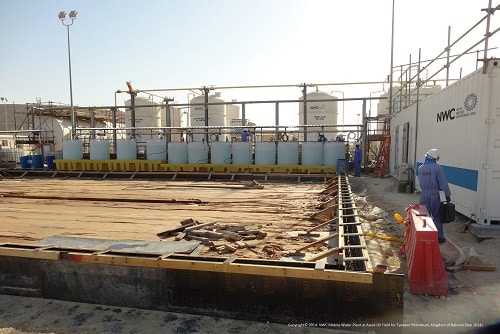 2015 National Winners MEED Quality Awards for Projects, in association with Mashreq
Drake & Scull Leisure & Tourism Project of the Year
Alila Jabal Akhdar Resort Project – Oman
The Beach Project – UAE
The Avenues Project – Kuwait
Ramboll Sustainable Project of the Year
Energy Management System (Solar Micro Grid System) Project – Qatar
Muharraq STP and Sewer Conveyance Project – Bahrain
Al Barari Project – UAE
Hyder Transport Project of the Year
Construction and maintenance of roads, bridges, storm water, drainage, sewer, and other services for Subiyah hghway – 3 package Project – Kuwait
Al Raha Beach Project – UAE
Extension of Roads under Arriyadh Old Airport (ERAOA) Project – KSA
New Doha International Airport Passenger Terminal Complex – CP 18 Project – Qatar
Jeddah Storm Water Drainage Program (JSDP) – Eastern Channel – Package 9 Project – KSA
Mina Salman Interchange Project – Bahrain

Social Infrastructure Project of the Year
Qatar Faculty of Islamic Studies Project – Qatar
Survey & Land Registration Bureau Headquarters Project – Bahrain
Cleveland Clinic Abu Dhabi Project – UAE
Award for Innovation
Emirates Aquatechnologies Caviar Factory LLC Project – UAE
Awali Oil Field – Tatweer Petroleum Project – Bahrain
Small Project of the Year
Aramco Psychiatric Facility Project – KSA
95 MW Temporary Power Plant in Al Kharj, Saudi Arabia Project – KSA
SP229 C1-C2 BHS Link Enclosure Project – UAE
Structural Renovation of the Grand Mosque Project – Kuwait
Awali Oil Field – Tatweer Petroleum Project – Bahrain
Al Siraj Logistics & Warehousing Project – Oman
Industrial Project of the Year
Emal Phase 2 Project – UAE
Siemens Energy Hub Project – KSA
Building Project of the Year
Al Sadd Multipurpose Hall Project – Qatar
Jabal Omar Project Phase 1 Project – KSA
The Beach Project – UAE
Power and Water Project of the Year
Qurayyah Independent Power Plant Project – KSA
N7204. 1D, Presidential Palace Project – UAE
Bahrain Distributed Solar Energy Pilot Project – Bahrain
Barka III and Sohar II Project – Oman
Epic for the new CIB 33/11 KV PDS at Halul, Qatar Project – Qatar
Oil & Gas Project of the Year
Upper Zakum Artificial Islands Project – UAE
Awali Oil Field – Tatweer Petroleum Project – Bahrain