Waregem, Belgium – February 2013, Leading and  reliable supplier of pre-owned equipment , Machinery Resale, opens its new head office and storing facility in Waregem Belgium.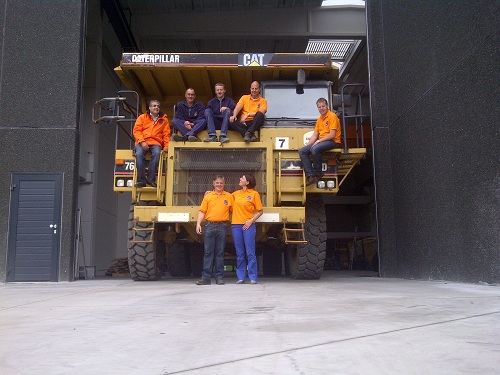 With 25.000 m² along one of the busiest Highways on mainland Europe, Machinery Resale has set its next step in their dramatic growth strategy.
Over 900 pieces of used construction equipment on display in a state of the art facility.
Powered by solar power it is environmental friendly. A huge washing bay to clean and inspect equipment up to 120 tons, is supplied with rainwater only. The water is collected from the roof into a big tank of 380.000 liters. There is a modern workshop to fix , repair, maintain and modify equipment up to customer standard.
To completely dedicate to customers' needs there is even a room  for praying or meditation.
"This facility will also enable us to further develop our program to facility the European rental industry with capital equipment" says Filip Maes , CEO and owner of Machinery Resale. "We are not a rental company, but we help other rental companies by supplying them specialized equipment such as large and high pressure portable compressors and very low rates", further complements Henk Uphoff , Managing Director.

More information:
www.machineryresale.be
www.mrairforce.eu