The next BIG event in the construction show calendar is the 3rd biennial PLANTWORX Construction Machinery exhibition, which is just five-months away, and will take place at its established home at Bruntingthorpe Proving Ground in Leicestershire on 6th, 7th and 8th June 2017. Hosted by the CEA (Construction Equipment Association), the event is on on target to exceed the number of exhibitors at the last show and is already 86% sold with 278 exhibitors. 74 exhibitors are brand new to the event which is 27%.
The show will be 20% larger than the 2015 show – with an impressive 140,000 m² of space.
Without modern, efficient plant the construction industry wouldn't be what it is today. It's machinery that makes it possible to create structures and infrastructure, on time and within budget, so it's vital for construction industry professionals to stay up to date with the latest developments – PLANTWORX is an outstanding opportunity to do just that. The event is the leading live action plant exhibition in the UK and showcases all the latest equipment with live demonstrations.
PLANTWORX has also become the home of innovation and new technology. Companies are investing more into R&D than ever before as customers' demand more efficiency, productivity and safety features from the machines they buy for their fleets – the show is the perfect platform for exhibitors to showcase these products to the UK market.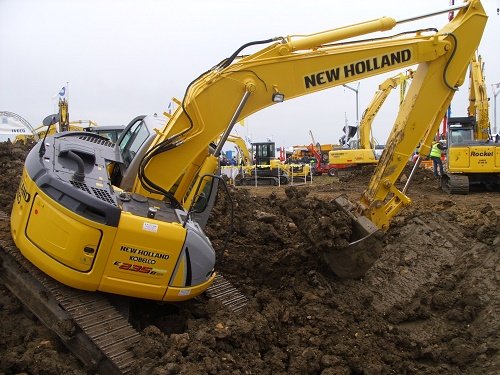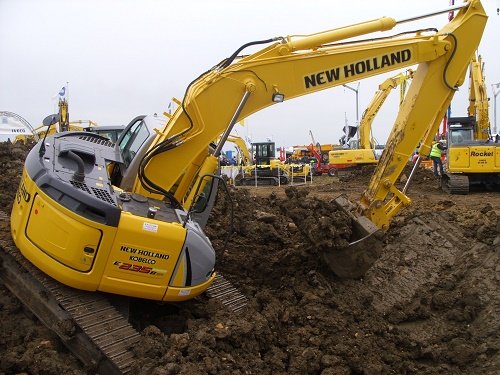 New at PLANTWORX 2017 is 'The Hub' which is an event arena located at the heart of the show where visitors can take a break from the hustle and bustle of the show. The Hub will 'celebrate' innovation and new technology – activities from The Hub and from the main-showground will be broadcast onto outdoor screens with live video roaming.
All PLANTWORX Innovation Award Winners will be invited to exhibit their winning product in this area and take part in the 'People's Choice Award' where visitors to the show will be encouraged to vote for their favourite product, machine or service.
Productivity will also feature and there will be a focus on Inbuilt Technology where visitors will be able to take a 'walk around' machines which are fitted with the latest in technology solutions for a busy construction site that will improve profit margins and help complete projects safely, on time and on budget.
Security and safety will form part of The Hub which will include exhibits and demonstrations from the CESAR Equipment & Registration Scheme for the Construction & Agricultural Industries and CITS (Combined Industries Theft Solutions).
Additional features will include environmental solutions, machine simulators, autonomous machines and operation, drone demonstrations and much more. An undercover seating area will be located in the center of the arena and other facilities will include a wifi Hotspot so visitors can catch up on emails etc, catering and the PLANTWORX Bar which will open at 4.30pm daily.
On the final day of the show (Thursday 8th June 2017) The Hub will play host to the Primary Engineer and Secondary Engineer Celebration event where 26 local schools will be showcasing their STEM engineering projects.
PLANTWORX has recently launched a new website where you can find out more about the event. There's also a directory of 2017 exhibitors where you can plan your visit to the show by getting all your 'favourite' exhibitor details emailed to you.
Registration for tickets to visit the 2017 show is now open – tickets are free. The PLANTWORX team have confirmed that pre-registration numbers are up on the same period in 2015 which is an excellent indication that there's confidence in the Construction Equipment sector.
Visit www.plantworx.co.uk to find out more about the Construction Event of the year! For more details, on exhibiting at PLANTWORX 2017 please contact Angela Spink Sales manager at [email protected] or call Angela on 07807 623640