It's just a matter of weeks before the long anticipated PLANTWORX construction equipment machinery exhibition throws open its doors to construction industry professionals. The PLANTWORX team is in top gear and going at full throttle in preparation for the forthcoming show in the UK at Stoneleigh Park, Warwickshire from 14th – 16th May 2013.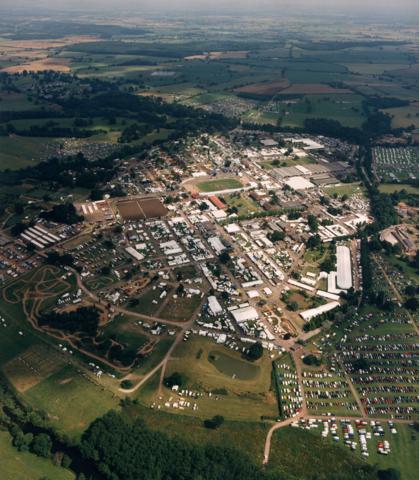 The event which is being organised and promoted by the CEA (Construction Equipment Association) will be the UK's largest 'working' construction event spanning over 100,000 square metres. Visitors to the show will see the very latest plant and machinery operating in 'real' site conditions – compact plant will feature alongside mid-range equipment. Many exhibitors will be encouraging visitors, who present the correct operator's licence, to try the kit first hand and put the machines through their paces on one of the many demonstration areas.
The event has almost 260 confirmed exhibitors and visitor levels are expected to exceed 12,000 over the 3-days of the show. All digging demonstration areas are 'sold out' making this event the hottest ticket in town and a spectacular action packed 3-days!
The event is divided into zones so visitors to the show are able to navigate the site with ease and make the most of their time at the show. The Dig Zone is where digging demonstrations and other ground-breaking products will be both on display and working in 'real' site conditions. The No-Dig Zone is home to plant and machinery such as telehandlers, cranes, dumpers and rollers – in fact any construction machine that does not break the ground.
The Site Clearance Zone is where the visitor will find demolition attachments, crushers and screeners. There's also a Security Village (previewed separately)
The Pavilion will accommodate a diverse range of tried-and-trusted products alongside brand new goods and services across a wide range of areas, including hydraulics and pneumatics, surveying equipment, ratchets and widgets and plenty of one-off-gadgets.
Finally,The CPA (Construction Plant-hire Association), as well as having a significant presence at the show with its own stand on the showground, is hosting the 'Training and Education' Zone, this area is dedicated to colleges which offer Construction courses and other associations offering training such as the CPCS (Construction Plant Competency Scheme).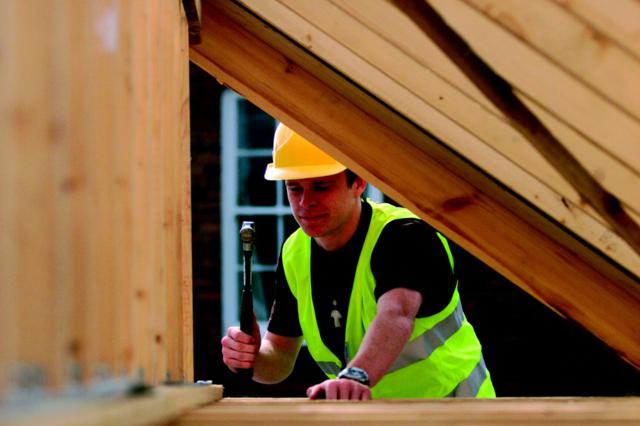 Here are just some of the brand new products and machinery visitors can expect to see at the show:
On the JCB Stand, the company is showing its fuel saving Ecomax engine, which was Highly Commended in the PLANTWORX Innovation Awards, it's JCB's answer to EU Stage IIIB/US Tier 4 Interim compliance. The Ecomax engine is introduced across JCB's world leading 3CX and 4CX backhoe range along with variable flow hydraulic pumps. The machines benefit from fuel savings of up to 11%.
The JS130 is one of three new mid-range tracked excavators equipped with the new Ecomax engine. The JCB Loadall range on display include the new JCB 540-200 – JCB's first ever machine capable of lifting loads to 20 metres – and the introduction of new aerial work platforms for the JCB HiViz Loadall models.
JCB will also showcase its latest compact models on the stand including the 8018 and 8026CT mini excavators. It features more than 30 improvements for reduced cost of ownership and greater productivity, safety and comfort. These include a 52% increase in load holding capacity and an 11% increase in dig depth. The 2.7 tonne JCB 8026 CTS joins the range alongside the zero tailswing 8025 ZTS. The machine uses a dedicated boom and dipper arm, offering greater digging and lifting performance but with a14% efficiency gain.
Ammann Equipment is displaying an extensive line up of machines from its range of Ammann compaction equipment and pavers, Yanmar mini excavators, machine attachments and Cormidi tracked dumpers. Also on display will be the recently revised line up of tandem rollers weighing between 1.5t and 13t and its 'award winning 'range of rammers and compactor plates.
Kubota is using the show as the launch pad for a number of new and innovative solutions for the construction market and to showcase existing products.
Visitors to the Kubota stand can expect to see its full range of mini-excavators from the KX and U Series. Kubota say that its range of mini excavators benefit from anti-theft technology as standard to increase fleet security, whilst the engine and its components are easy to access for any maintenance and service programmes.
Doosan Construction Equipment has launched the new 25 tonne DX255LC-3 Stage IIIB crawler excavator – it will be on show at PLANTWORX. The new DX255LC-3 model offers huge gains in every area, including productivity, fuel efficiency, controllability, operator comfort, reliability, durability and serviceability, compared to the previous generation machine.
Taking pride of place on the Marubeni Komatsu stand will be the HB215LC-1 Hybrid excavator – winner in the PLANTWORX Innovation Awards Environmental category.  The first of its kind in the UK, the Komatsu Hybrid boasts an average of 25% less fuel consumption and CO2 emissions than a conventional excavator.  This revolutionary hybrid system works on the principle of swing energy regeneration and energy storage, using the Komatsu Ultra Capacitor system, which provides fast energy storage and instantaneous power transmission, thus significantly reducing fuel consumption. Also on show will be a selection of Komatsu's new Stage IIIB compliant equipment.
Merlo UK will be exhibiting a full range of rough terrain telescopic handlers covering a wide array of construction needs, from its ultra-compact machine, P25.6 with a lift capacity of 2.5 tonne and lift height of 6 metres up to its heavy lift, P120.10HM which features a massive 12 tonne lift capacity and a reach of up to 10 metres.
Merlo says it's excited to officially launch the patented and award winning M CDC, Dynamic Load Control on its construction range of telescopic handlers. The system was the overall winner in the Safety Category in the PLANTWORX Innovation Awards.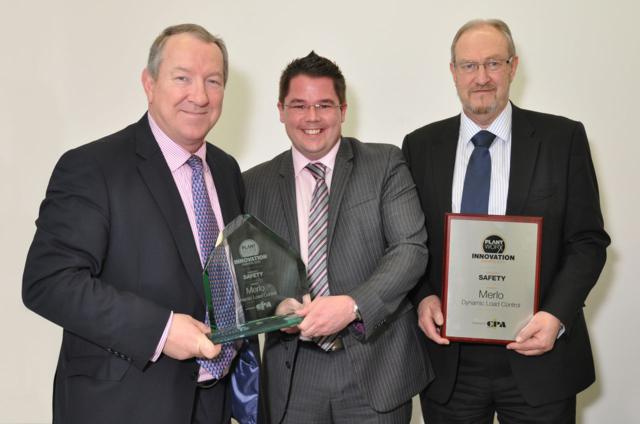 Merlo's David Dean said, "M CDC is a totally new approach to load control, the system identifies the weight and position of the payload, compares both to a virtual 'load chart' and calculates the 'stability index'. As the stability index rises, audio/visual alarms and a final hydraulic lock act to prevent a forward overturn"
Merlo is also showing its range of 360-degree slewing ROTO handlers including the ROTO60.24MCSS which offers up to 6 tonne lift capacity and a reach of 24 metres. The company has two stands at the show, one will host nine static machines and the other will host three live demo machines including a driver challenge.
Takeuchi say that PLANTWORX will be the first occasion to see and test drive the recently launched TB285 – 8.5 tonnes excavator, a machine packed full of improved operating features – auxiliary hand and foot controls, eco modes, engine efficiency, angled dozer, more foot room and a large comfortable cab.
The new 8.3 tonne E85C short radius tracked midi excavator is being launched in the UK at PLANTWORX by New Holland Construction. This machine is notable because it is one of the first to have a Stage IV emissions compliant engine. Another compact newcomer from this company is the 67kW (90hp) L 230 skid steer loader with a vertical lift SuperBoom and a rated operating capacity of 1450kg.
Larger new generation New Holland excavators on show will include the 14.2 tonne E140C SR short radius crawler excavator and the 15 tonne WE150B PRO wheeled excavator. An interesting wheel loader will be the W170 Recycler that has been specially configured for use in waste handling and recycling facilities.
BOMAG will be exhibiting the new generation BOMAG 'dash-5' tandem rollers including the new BW 120AD-5 launched in February this year, along with trench compactors, single and reversible vibrating plates, tampers and single drum rollers.
BOMAG will also display large tandem and self-propelled rollers with 'intelligent compaction' the BM 500/15 compact milling machine and a BF 600P wheeled paver.
Avant Tecno will launch a new demolition robot at the show called Avant Robot 185. Avant Robot 185 is a remote controlled demolition robot. Contrary to traditional robots, all the major hydraulic and electronic components have been placed on the lower carriage, allowing a lower point of gravity for the robot. This provides better operator safety and more stability for the machine both in transportation as well as in operation.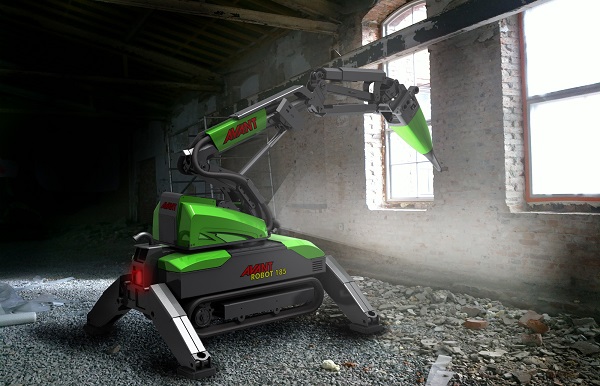 Manitou will be exhibiting and demonstrating the new RT175 and RT210 Gehl Tracked Loaders. Features include the patented industry–exclusive HydraTrac™ Automatic Track Tensioning System, which eliminates the need for manually tensioning the tracks before operation. The company is launching some brand new kit – but is not releasing details prior to the machines world debut at Bauma Munich.
A new product from Hyundai is its new 2.6 tonne R26Z-9A zero tail swing mini excavator. Powered by a Sage IIIB compliant Mitsubishi engine, this 1500mm wide machine slots in between the existing R16-9 and R27Z-9 models.
The star attraction on the Thwaites stand will be the new High-Power version of its popular 9 tonne front tipping site dumper. This model has a Perkins turbocharged and after-cooled engine rated at 83kW (111hp) – 13kW (17hp) more than the standard 9 Tonner.
New 2013 products from Wacker Neuson include updated floor saws, the LTN 6 LV lighting tower (with new telescopic tower) and the EH100 hand held, electrically powered demolition breaker. Of particular relevance in the Dig Zone will be the new 1.7 tonne EZ17 and 2.8 tonne EZ28 zero tail swing mini excavators together with the new RTCS2 articulated trench roller with 560mm wide padfoot drums (that can be increased to 820mm with bolt-on side extensions.
Amongst the new machines being shown by Terex will be the recently launched TLB890 backhoe loader with a Stage IIIB emissions complaint Perkins engine. Also to be seen will be examples of the company's latest compact excavators such as the TC10, TC15 and TC19 that have operating weights of 1158kg, 1679kg and 1925kg.
Hydrema (UK) Ltd will use PLANTWORX to launch the 912D multi chassis body fitted with a 180 degree slew tipping body, this configuration allows the contractor or hirer to demount the tipping body and easily replace it with any other item which they want to carry, there are a variety of applications such as a concrete mixer, generator, fuel bowser, water bowser, aerial platform, lime spreader, etc the 912D Multi Chassis increases utilization and gives greater flexibility within the machine fleet.
Also on show will be the 922D articulated dump truck and Hydrema M series mobile excavators features include two piece city booms, compact tail swing, rear stabilizers, dozer blade and twin tyres, ranging from 12 to 20 tons in weight.
The Hill Engineering Compact TEFRA range will be officially launched at the show. A prototype was on the Hill stand at Hillhead 2012 but full scale production has now commenced and the failsafe TEFRA is now available for 3 and 5 tonne excavators and BHL machines. The TEFRA was the outright winner in the PLANTWORX Innovation Awards in the Engineering Innovation category.
The TEFRA has been designed with safety at the forefront. TEFRA is fully compliant with the expected requirements of the forthcoming ISO 13031 global standard.
The innovation behind the TEFRA technology lies in bringing together 5 individually engineered elements that each provides its own unique safety features. The major advance was to eliminate the use of gravity within the safety system, ensuring the locking system is active in all coupler orientations.
Case Construction Equipment will showcase a selection of their latest machines – the comprehensive lineup includes models from their latest midi range of excavators, to crawler and wheeled excavators, and backhoe loaders. There will be two machines making their first UK appearance, the new CX80 Tier 4 Final Midi Excavator, which was recently launched at the pre Bauma event, and the WX188 Wheeled Excavator.
Case says that, the versatility this range provides makes them the ideal option for urban construction sites, thanks to their leading emissions performance and reduced dimensions. These new models meet the stringent exhaust standards – they use cooled exhaust gas recirculation (CEGR), and a Diesel Oxidation Catalyst (DOC) eliminating the need for a costly Diesel Particulate Filter or for fuel-consuming regeneration.
Also making its UK debut at PLANTWORX is the WX188 wheeled excavator, one of three new generation wheeled excavators which includes the WX148 and W168. The extra powerful hydraulics is managed by the Case Intelligent hydraulic system which offers a single CPU for improved controllability and simplified diagnostics.
Case has also chosen PLANTWORX as the venue to host the UK heat of this year's European Rodeo challenge, where the best operators from across Europe will compete for a place in the final, which takes place in Paris later in the year.
On the Volvo stand will see a representative line up of the latest G series wheeled loaders, D series excavators as well as compact excavators and utility equipment. PLANTWORX will also be the launch platform for the new Volvo Operator's Club inviting machine operators to sign up for membership and take part in the GB heat and win  a place at the 2013 European finals being held in Germany in the Autumn.
Bobcat will be showing the new E25 compact excavator, the new 500 platform compact loader range and the new TL470HF telescopic handler for the first time at the show.
Designed with the rental industry in mind, the E25, equipped with cab and standard bucket, has an operating weight of 2.571 kg and combines this with optimised stability and weight for easy transportation by trailer (maximum towable weight, including trailer: 3.5 tonnes).
PLANTWORX will be the first showing of the new 500 platform compact loader range from Bobcat in the UK. On show will be the S510 and S530 models, two of five skid-steer loaders in the range and the new T590 compact tracked loader, which is also part of the range.
The show will also provide an opportunity to check out the new Bobcat high horsepower TL470HF telescopic handler, expanding the range of new generation TL models. Powered by the 97.5 kW (130 HP) Perkins 1104D-E44TA diesel engine, the new TL470HF offers higher horsepower and torque for superior performance and has a maximum travel speed of 40 km/h.
Like the other new TL360 and TL470 models, the TL470HF is designed to handle demanding jobs in both construction and agricultural applications.
TT-UK is using PLANTWORX to introduce the latest range of environmentally- friendly Asphalt Recyclers which are designed to use existing chunks or millings and recycle the material into usable 'hot mix' asphalt. From the operators point, the process is quite simple: chunks or separated material is loaded into the self-contained machine and through a patented heating process, which recycles it into viable 'hot mix' asphalt.
TT-UK will also be demonstrating daily its new generation of Grundomat Soil Displacement Hammers – the N version with is distinct crowned head – which improves propulsion and directional stability for an even greater target-precise installation
Lombard is the UK's largest asset finance provider. The decision to invest is all the more significant following the Government's welcome decision to increase the Annual Investment Allowance (AIA) from 1 January 2013 to 31 December 2014. This provides 100% tax relief for capital expenditure up to £250K, an increase from the previous limit of £25k. This step is in recognition of the need for greater investment in key industries such as construction and has been designed to encourage procurement of plant and equipment to drive growth and recovery.
Lombard provides a wide range of funding products, as well as the vast range of assets financed, whether machine tools, excavators or crawler cranes. Asset finance provides a flexible funding solution that can be enjoyed by businesses of all sizes and can provide funds for assets valued from £5k to several million pounds.
Cabcare have introduced a range of very competitively priced Handrails or "Boxing Rings" to protect operators when on the raised section of excavators. The new handrails are designed to assist operators meet the forthcoming legislation which comes into force in 2014. The handrails have a modular design and utilise as many existing fixings on the machine as possible. This provides a very quick and easy solution for machine operators, who need to ensure their machines are compliant.
Cabcare will also be exhibiting the new bolt on FOPS Certified Guard for the new JCB EROPS Cabbed machines. It follows along the same lines as the other Bolt-On guards Cabcare manufacture for other machine brands including Hitachi, Doosan, Hyundai and Komatsu. The guards are fully certified to current BS EN and ISO Standards and provide a cheaper alternative to the larger chassis mounted guards that Cabcare can also supply.
Alimak Hek will be launching the latest hoists in their lightweight range, the TPL 2000 Twin (Mast) and the TPL 1000 Material Hoists whilst also showcasing the MS2450 Lightweight Mast Climbing Work Platform (MCWP).
The Hoists are used for the fast and safe vertical access to an upper level of a building or scaffolding and the Mast Climbing Work Platforms (MCWP's) are used to access the work place on the face of a building as a safer and more productive alternative to fixed scaffolding or cradles during new build or refurbishment projects.
BSP International Foundations (BSP) is unveiling two of the company's latest piling hammers. The first is new DX impact piling hammer which has been manufactured to drive steel tubular piles to support electrification stanchions, gantries and other railway projects requiring foundation piling.
The hammer has been designed as an attachment for mounting on road/rail hydraulic excavators with an operating weight of around 30t and a hydraulic oil flow of 140 litres per minute. Two models are available, the DX 20 and the larger DX 25, which offer dropweights of 1.5t and 2.0t.
In another development, the company is launching a small hammer designed for mounting on backhoe loaders. The BH120 new piling hammer is compact, versatile and is suitable for driving small sheet piles, small bearing piles of wood, concrete and steel as well as general post driving.
Centa Transmissions is showing a new Centa Lightweight Twin which is a newly patented lightweight two-piece Hydraulic Pump Mounting Plate
According to Centa, its lighter and easy to fit to all types of diesel engine, the Twin Plate mounting is designed for use with CENTAFLEX-K and CENTAFLEX-KE couplings, when fitting hydraulic pumps to ancillary plant and equipment.
Also on Centa's stand will be other popular plant-compatible flexible couplings, including the ATEX Approved CENTAFLEX- A Series and the CENTAFLEX-H. Centa's highly practical and versatile Belt Box and other gearboxes will also be available.
Ridgway Rentals supplies construction machinery, nationwide on a self-drive basis, machinery available for hire ranges from a one ton mini digger up to a fifty ton excavator including: – long reach high reach demolition, loading shovels, ducks, dozers, dump trucks and many kinds of attachments. Ridgway is also showing the new Komatsu HB215 hybrid excavator – which is brand new to its fleet.
Boss Cabins will be exhibiting the latest design in anti-vandal mobile welfare units. The Big Space has been designed and developed in response to feedback received from end users – "Why hadn't someone designed a product that not only met the legislative requirements of the HSE but also incorporated the growing need for a site office?" After launching this product at last year's EHS Boss has seen sales grow month on month with customers reporting excellent rental returns.
Nobel will be exhibiting its range of automatic condensed aerosol fire suppression systems. Combining both science and technology Stat-X provides innovative and advanced fire protection for the most challenging operations in the construction equipment industry.The product was a runner up in the PLANTWORX Innovation Awards in the Safety Category.
Safety systems and machine productivity specialist Prolec will be demonstrating, what the company describes as the most significant new product in the company's history. The system is a modular range focused on machine control and safety and Highly Commended in the PLANTWORX Innovation Awards in the Efficiency category. At its heart is an innovative, patented platform concept called the Prolec Machine Engine (PME). This technology controls a vast range of equipment types by deploying sophisticated modelling strategies to precisely determine machine positioning.
Within the new modular Prolec Safety Controller, core software in the integral PME system processes sensor data to model exact positional references. This real time machine position allows more responsive, more accurate and therefore safer operation across an array of equipment functions including lifting safety, height and slew control, overturning protection, reach control and cab protection.
A new product available from OnGrade is designed to reduce the risk of personnel – plant collisions. The product called Site Zone is a proximity warning system and uses advanced RFID technology. Site Zone surrounds a vehicle with an invisible 360° detection zone. When this zone is breached by personnel wearing a Site Zone transponder the driver is alerted to the risk via an audible and visual alarm, there is also an optional warning for pedestrians. One of the main benefits of Site Zone is that it is not dependent on line of site and can detect transponders around blind corners and other obstacles.
Site Zone can be deployed on almost any type of plant from forklift trucks and mini excavators through to wheeled loader, large excavators, bulldozers and even larger plant such as ADTs. Detection zones are customisable and the system has an adjustable range of up to 10 metres.
GKD Technik has recently introduced its 'Incline Alert' system which has been developed to tackle the hazard of overturning vehicles. This system was developed to meet an identified need for incline monitoring in the Construction and Utility Maintenance Industries, particularly for smaller excavators, which carry a higher risk of overturning when operating on inclines.
The Incline Alert system allows the operator to work safely and with confidence within the defined incline limit for the machine, and gives an audible and visual warning on approach to the incline limit. The system consists of a sensitive and accurate pitch and roll angle sensor mounted on the excavator or plant body, and a display at the operator station and according to GKD it's both easy to install and to calibrate.
Spillard is showing the world's first 360 degree surround view camera system for industrial and commercial vehicles. Optronics 360 is the most technologically advanced vision system for off-road environments. It gives operators an all-round, real time, bird's eye view from a single monitor. Customisable for each individual installation, it can be programmed from horizon to horizon as well as forward and rear. By covering a much wider area this makes it the most effective system on the market for eliminating blind spots – shown repeatedly in visibility studies to be a major and life-threatening problem on many machines and vehicles.
MOBA Mobile Automation is showing new variants of the Big Sonic-Ski® levelling system and an innovative scanner variant of the PAVE-IR™ quality control system for asphalt paving. The company will show visitors its new levelling system for earthworks applications, MOBA 3D-matic with integrated 2D/3D controller and the excavation systems of the updated Xsite line.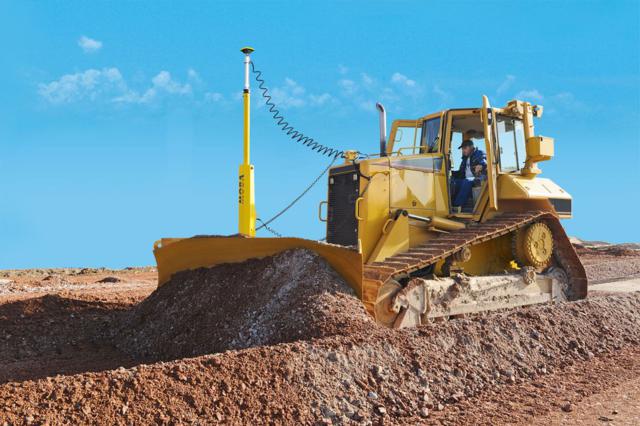 MOBA will also introduce new features of its roller systems and a cross-section of the line of machine controls for nearly all machines used in road-construction and earthworks applications. Safety technologies will also feature on the company's stand
RDS Technology will be showing tthe new LOADMASTER a100 on-board weighing system that is described by the UK based manufacturer as being the new industry benchmark in terms of accuracy and ease of use in difficult conditions and terrains.
The RDS LOADMASTER a100 is an all-new CAN based system combining cutting edge sensor technology and signal processing techniques providing precise and consistent weight information.
With the ever increasing focus on productivity, LOADMASTER a100 has been designed to operate within the fastest loading environments and toughest of conditions compensating for uneven, sloped ground and restricted loading areas reducing cycle times and maximising tons per hour performance.
Loading correctly first time eradicates return trips to the stockpile reducing vehicle movement, fuel usage and machine and tyre wear. Suitable for use with up to 10 different attachments e.g. buckets or forks, the system can be retrofitted onto wheeled, telescopic and tractor type loaders.
Leica Geosystems is showing its Utili-Finder which Leica say, is a unique, easy to use locator system which makes detecting buried utilities a simple process.  Unlike existing locator systems which require comprehensive training as to how, when and where to use the equipment, Utili-Finder is a user friendly product which requires no experience and it has been designed to simplify the process of locating buried utilities.
Utility-Finder has no user settings or controls, users just need to plug the Utili-Gen unit inside the building and trace the buried electricity cables outside with the locator, marking their path as required. With no internal components or settings the system does not require annual servicing and calibration which is a requirement for the existing buried utility locating products.
TowerLight is set to unveil its latest innovation, the TL Security Tower. This technologically advanced piece of equipment has been developed jointly with their security systems partner, Onwatch.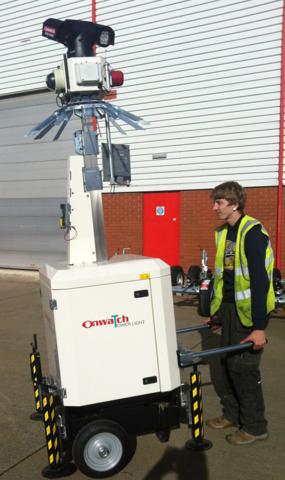 The TL Security Tower is a highly versatile mobile security system designed to accommodate CCTV cameras, Wi Fi systems, surveillance monitoring, infra-red detectors, evidence quality video equipment and public address loudspeakers. The unit is entirely self-contained with power provided from a series of batteries charged from mains power or a generator. TowerLight have equipped the TL Security Tower with a series of features that make it ideally suited for webcam and remote viewing, lock monitoring, fire alarm operation and traffic monitoring on construction sites, storage areas, and rail or port compounds. The TL Security Tower will assist against theft, vandalism and other forms of anti-social activities, whilst helping to secure property.
The TL Security Tower is available to purchase directly from TowerLight or, alternatively, there are a range of re-hire options are available from Onwatch. Representatives from Onwatch will be on hand during the exhibition to answer directly any questions regarding the features and benefits of hiring security towers.
"We began designing the TL Security Tower following requests from the security industry to have a mobile surveillance system that would operate remotely, "explained Paul Hay, TowerLight's UK director. " The TL Security Tower is particularly useful to help prevent metal theft which is already a major problem in most towns and cities, we anticipate considerable growth in our security systems," added Paul.
Morris Site Machinery, (formerly ArgGen Hilta) in partnership with Vital Technology, will be showcasing their latest collaborative development, the Xtend – a surveillance unit CCTV tower for the protection and prevention of theft and vandalism in the construction industry.

Also on show will be one of the latest additions to the company's growing number of lighting solutions -the Softlite HI portable temporary lighting solution. An addition to the innovative and popular Softlite portfolio, the Softlite HI is the most powerful product in the range.

Look out too for the new 300Amp ArcGen welder generator, the Weldmaker 330CC/CV (constant current/constant voltage) – a super silent welder generator designed for use in a wide variety of applications. Launched earlier in the year, Morris Site Machinery has worked closely with a range of welding and hire industry specialists to develop its latest machine, which benefits from improved fuel economy, versatility and superior performance.
TriMark Europe is planning to show its 'KeyOnePlus' system, which is a mechanical lock and key combination, where the OEM or end user can choose a key or keys from a range more than 1000 key codes.  This product is particularly timely in its development as one of the key security issues (no pun intended) with construction machinery vehicle brands is that 'one key fits all' – making machinery a prime and easy target for thieves.
OnGarde is showing the OnGarde Rapid Deployment CCTV tower, which was launched in the UK last year. The 'highly visible' tower is automatically connected to the company's approved monitoring service and now there's also a Live Audio Option. On its first deployment, in May of this year, on a prestigious site located near a major London airport, only a week after upgrading the CCTV Tower with Live Audio, an intruder was challenged via the live audio system and left the site immediately. As a result the site remains theft and vandalism free.
Selwood is designing a brand new range of high head pumps and the new H150 has successfully completed extensive pre-production field trials and is now available for sale and hire and will be at PLANTWORX.
The Selwood H150 is a heavy duty automatic self-priming pump specifically designed for high head applications and is ideal for both contractors and hirers. Incorporating Selprime, the environmentally friendly auto self-priming system and mechanical shaft sealing for leak free running, the H150 shares the same robust construction, reliability and ease of operation as the world renowned Seltorque solids handling range of pumps.
"We are very excited about launching the H150 high head pump" says Mark Page, Sales & Manufacturing Director of Selwood Ltd. "The new H150 offers dramatically improved hydraulic efficiency, flow and head capacities and suction characteristics. Selwood has committed to designing and manufacturing a range of world class high head pumps and the H150 is a key pump within the range. All of our pumps are designed and built in the UK using British suppliers and we are proud to export quality British products around the world".
Specialist glazing company Halifax is showing what it says is unbreakable glass for plant equipment. A brand new product into the UK from Sweden. Hammerglass is a glass coated polycarbonate which is over 300 times stronger than glass. Its unique coating application makes it impervious to chemical and UV attacks like regular polycarbonates. It will act and look like a standard glass replacement for many years with a five-year guarantee against discolouration or acid erosion. The company is inviting visitors to their stand to take the 'break the Hammerglass' challenge!
The Syrinx (Higher Concept Software) team is showcasing its award-winning hire management software. Visitors will be able to see demonstrations of the latest Syrinx innovations including Syrinx Mobile (PDA access) release, digital signature capture, automated electronic document scanning and the Syrinx Customer Extranet.
Another highlight will be tablet device-optimised SyrinxRW, designed to enable mobile sales personnel to review customer and prospect information and transaction history, find accurate real-time stock availability, provide current pricing, and immediately generate detailed quotations on the spot. All of these additional features help Syrinx customers increase efficiency and productivity, while also offering their customers a more positive hiring experience.
Webtec Products Ltd, is showing the brand new HPM4000 series hydraulic data logger, the latest addition to their HPM range. Targeted at users who carry out hydraulic pre-dispatch inspection, preventative maintenance and simple diagnostic fault-finding the HPM4000 series is a very cost-effective solution. It is ideal for measuring, displaying and recording a number of hydraulic parameters so the data can be easily transferred to a computer for further analysis using the seventh generation HPMComm Windows™ software, supplied free-of-charge.
Visitor registration is now open for PLANTWORX and entry is free for more details and to see a full exhibitor list visit www.plantworx.co.uk. PLANTWORX – 14 – 16 May 2013, Stoneleigh Park, Coventry. When booking flights, the nearest airport to Stoneleigh Park is Birmingham International, which is 25 kilometres (15 miles) from the show. Accommodation links can be found on the PLANTWORX Website.
Source: Plantworx