Organisers of next year's new construction show have designed it around the industry's demands for a practical hands-on event which avoids the pitfalls that befell the SED show in later years
A new construction demonstration show will be launched next May to fill the huge gap left by the demise of the annual SED (Site Equipment Demonstration) show, which was last staged in 2009.
Unlike SED, Plantworx 2013, which runs from May 14-16 next year at Stoneleigh Park in Warwickshire, is not being run for commercial profit. Whereas Reed Business Information (RBI) ran SED, Plantworx is an initiative of the Construction Equipment Association, a trade body for the UK's construction equipment sector. The Association has consulted closely with the industry to give exhibitors exactly what they want.
Plantworx will run on alternate years to the Hillhead International Quarrying and Recycling Show avoiding another of the pressures which dealt a fatal blow to the popularity of the SED shows. The focus will be on demonstrating plant and machinery in action, and the new show is expecting to attract 10,000 visitors and 250 exhibitors over three days.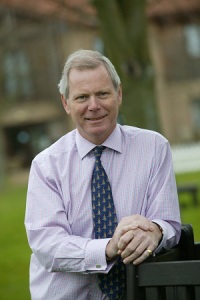 Plantworx Event Director Simon Frere-Cook is confident it will prosper where SED ultimately failed. "SED stopped in 2009 because the organisers didn't listen carefully enough to the exhibitors. The financial crisis had an influence, of course, but the main reason is that they didn't deliver what the exhibitors were asking for. I've seen the same type of attitude in the agricultural industry, where I worked for many years. It's a refusal to move with the times and evolve," he said.
For a long period, SED was very successful. Established in the late 1960s, it was the only annual event in the UK's construction equipment market for decades. At its peak in the mid 2000s, it had revenue in excess of £2.5 million, and a 60 per cent return on sales. As recently as 2008, the show attracted a record 455 exhibitors, but 12 months later the count had fallen to 237. The 2009 show barely broke even on sales of around £1 million.
It turned out to be the death knell for SED. Both the 2010 and 2011 shows were cancelled following a weak response to advertising and Reed abandoned all its plans for future SEDs. They blamed the recession, but it was probably not the sole factor. Robert Aplin, the director of end-user construction show Executive Hire Show, said the venue at Rockingham Motor Speedway, in Northamptonshire, had never been popular. SED had moved from Fen Farm in Milton Keynes to Rockingham in 2006, and got off to the worst possible start. On the very first day at the new venue there was a horrendous traffic jam. Angry visitors blamed the single carriageway local road network and a lack of car-park fee collectors.
Frere-Cook said Plantworx had taken note of the criticisms of the Rockingham venue and would not make the same mistakes. The decision to choose Stoneleigh Park was partly motivated by ease of access.
"I used to run the Royal Agricultural Show, in Stoneleigh and it's a perfect venue," he said. "It's in Warwickshire, which is plumb in the middle of England and traffic access to the park is superb. We have a well-proven system in place and have employed a team of traffic management consultants to look after it. Everyone will be able to get and out efficiently."
Style of organisation is another fundamental difference from the SED era, according to Frere-Cook. To ensure the event was "designed by the industry for the industry", Plantworx set up a consultation group of 10 major construction firms, including Volvo, Ammann and JCB.
The group was asked one simple question: What sort of show does the industry want? "We were determined to avoid the arrogance of some show organisers who assume they know what people want and impose their ideas," said Frere-Cook.
It turned out that the industry wanted a hands-on show with meaningful demonstrations of the latest machines and attachments. The whole event was planned with this idea at its core.
As a result, the 28-acre Dig Zone at Plantworx will provide plenty of opportunity for the newest earthmovers and site equipment to be evaluated in action. Exhibitors with demonstration plots will stage realistic displays of how their products make sites safer and more productive. A major focus will be on promoting the correct use of attachments and instrumentation to carry out different tasks.
Nick Johnson, a member of the construction press, who has been visiting shows for decades, helped to plan Plantworx. He said: "It is easy to attract attention with well-known machines which dance or build mountains. But an exhibition is an opportunity to get new concepts noticed and established. The trick is to show off new products in a realistic setting so visitors can grasp their full practical advantages."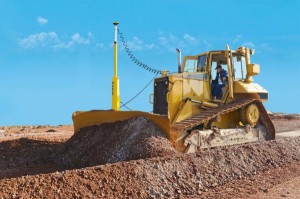 The allocation of slots in the Dig Zone has been determined in an egalitarian fashion, allowing smaller firms an equal chance to bag the best pitches. "Not everyone can be in the corner by the entrance," said Frere-Cook. "So, in December, we had our Grand Stand Draw. The names of operators who had committed to Plantworx were put in a hat like at the football World Cup, and drawn out. There was no favouritism of big boys over little boys."
New initiatives include security and training zones. "Day three will be geared towards youth training and qualifications in our education zone," said Frere-Cook. "We wanted to get as many colleges and apprentices to see the show as possible."
Another move inspired by industry demands is the installation of a large pavilion with 102 stands. "We're laying it out exactly as our Pavilion Working Group suggests," said Frere-Cook. "The focus is on making it easy to move around without going in circles and so visitors get the best views of the equipment. Again, that's what the industry wants."
The Plantworx marketing team have concentrated on attracting exhibitors for the last year and will continue to do so until the end of May. But when summer comes, the focus will be on persuading visitors to attend the event, including ones from overseas.
"We hope to attract a lot of foreign visitors and we are lucky to have the CEA's Joanna Oliver to do that work for us. She's remarkably good. I call her the 'Mrs International' of the UK's construction world," said Frere-Cook. Oliver won an MBE for her work as CEA's Director of Global Programmes, and in recent times has cultivated trade links with countries as diverse as Turkmenistan and Algeria.
Plantworx has also received warm support from Construction Minister Mark Prisk, who said: "The UK's construction equipment industry remains a key element of our manufacturing base and is one of our key export sectors with some 75 per cent of UK production going overseas. Plantworx can provide a showcase for our companies to demonstrate their world class products and services."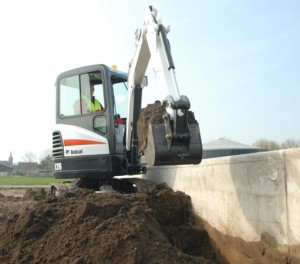 The positive response to the show suggests it will perform better than SED in 2009. Already by the end of February, 60 exhibitors had committed and more than 45 per cent of stand space had been sold. The demonstration area has been especially popular, with 79 per cent of plots in the Dig Zone already taken.
Companies already committed to exhibit include JCB, New Holland, Volvo Construction Equipment, Ammann, Hyundai, Volvo, Wacker Neuson, Hill Engineering and Terex, who will be demonstrating in the Dig Zone. Merlo, Manitou and Bomag have secured stand space in the No Dig Zone, and specialist suppliers Ashtree Glass, Spring Masters and Webtec have taken their place in the undercover Pavilion. Spillard Safety Systems, Probst Handling Equipment and Geoff Agg Engineering have all booked terrace stands in the Dig Zone.

Author: David W. Smith