Application documents available online
New subtitle, new claim and new key visual for bauma 2016
All good things take time – and that's certainly true of preparations for the world's biggest trade show, bauma, scheduled for April 11 to 17, 2016 in Munich. Already – a full two years before the event starts – exhibitors can submit applications online to take part in the show (www.bauma.de/application). The final deadline for receipt of applications is March 6, 2015.
New subtitle, new claim, new key visual
Always striving to maintain its status as the best place to glimpse the future of the industry, bauma now has a new subtitle: "31st Edition of the World's Leading Trade Fair for Construction Machinery, Building Material Machines, Mining Machines, Construction Vehicles and Construction Equipment". But that's not the only new development. bauma also has a new claim: "The heartbeat of our industry". This also emphasizes the role of bauma as a key industry platform and a pacemaker for innovations, as the exhibitors time their development cycles to coincide with this showcase. bauma 2016 will also be sporting a new key visual. The familiar yellow "b" has been kept and expanded to visualize the four sections at bauma: "All Around Construction Sites"; "Mining, Extraction and Processing of Raw Materials"; "Production of Building Materials"; and "Component and Service Suppliers".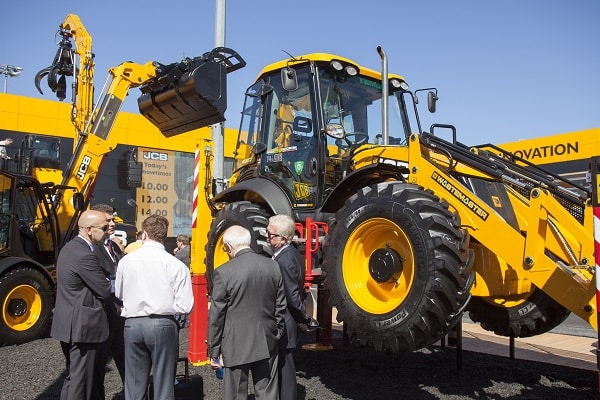 Images: Messe München
bauma 2013 broke all records
The last bauma, which took place in April 2013, set new records in terms of the number of exhibitors and visitors and the amount of exhibition space: A total of 3,421 exhibitors from 57 countries, and 535,065 visitors from over 200 countries converged on Munich for this event. And, taking up 575,000 square meters of space, bauma 2013 was also the largest trade show in the world in terms of exhibition area.
Further information: www.bauma.de
Source: Messe München