Veronafiere is pleased to announce the official opening for entries to the Samoter International Technical Innovation Competition, the leading event for all manufacturers scheduled during the 29th edition of Samoter (Verona 8-11 May 2014).
The competition seeks to reward companies taking advantage of Samoter's to present previews of highly innovative products and solutions designed to ensure the highest quality, optimisation of human and economic resources, safety, environmental and energy sustainability, thereby offering specialist visitors in the sectors concerned an opportunity to extend and update their awareness of the latest technological innovations available on the market.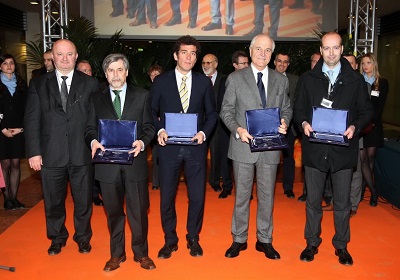 The Technical Innovation Competition has been held alongside Samoter since its debut in 1964 and rewards companies previewing structural and functional innovations introduced in their production at SAMOTER. This is an extremely important event because it rewards the results of innovative investments and offers entrepreneurs and technicians in the sectors involved a chance to keep abreast of technical-construction and functional evolution in the various contexts of on-site activity.
To take part in this event, simply fill in the application and send it to the following e-mail address: concorsoNT@samoter.it
Source: SAMOTER