Nearly 60 SDLG machines sold to the Shibh Al-Jazira Contracting Company last year are now working on multiple road maintenance projects across Saudi Arabia.
A large-scale road maintenance initiative involving 58 SDLG machines is underway in Saudi Arabia. Made up of 20 projects and spanning seven areas of the country, the work will improve accessibility and connectivity. The initiative is being funded by the Saudi Arabian Ministry of Transport and carried out by the Shibh Al-Jazira Contracting Company (SAJCO).
Established in 1965, SAJCO is one of the largest contractors in Saudi Arabia, operating a fleet of over 1,500 machines. From its six locations – in Qassim, Khobar, Medina, Jeddah, Abha and Riyadh – it is currently involved in delivering over 40 'mega projects' in the Kingdom.
SAJCO took delivery of the machines, made up of 30 SDLG LG958L wheel loaders and 28 SDLG G9220 motor graders, in 2016. They were supplied by SDLG national dealer Al-Futtaim Auto and Machinery Company (FAMCO).
Motasim Abulhasan, SDLG central region sales manager at FAMCO, says: "In the beginning, SAJCO requested two and a half cubic meter loaders but we advised them to choose the LG958L because it has a three cubic meter bucket, meaning it can handle greater workloads." The LG958L offers superb traction, excellent breakout force and a reliable, robust structure. It is also efficient in fuel consumption and delivers more uptime and productivity.
"As for the graders," Abulhasan continues, "SAJCO needed a machine with a 14 ft plate and a power rating above 150 kW; for that, the G9220 grader was perfect." Based on proven SDLG technology, the G9220 is a well-balanced grader with good traction and excellent blade down force. The 164 kW Dalian Deutz engine, in combination with the ZF power shift transmission, delivers easy and reliable operation.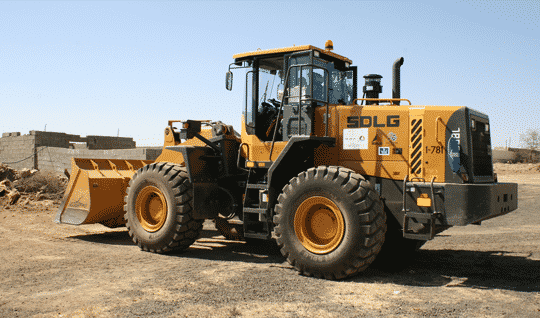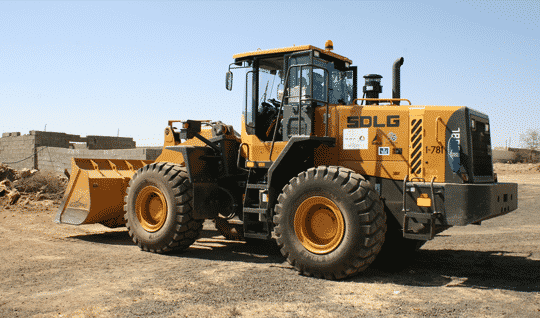 The SDLG LG958L wheel loader makes light work of tough terrain.
The engine offers three distinct power curve settings, making the smoothest grade on any surface while also reducing fuel consumption.
Once the machines were delivered, they were distributed to seven locations where the projects were taking place: Abha, Qassim, Northern Borders, Eastern Province, Jeddah, Madinah and Riyadh.
Over the next three years, SDLG's product support department will work together with FAMCO to ensure optimum machine performance. "In addition to support from the dealer, our product support team will visit the sites every six months to review machine performance," says Paulo Cristiani, product support manager at SDLG. "Some graders and loaders have already clocked an impressive 1,000 hours in under six months."
"The machines have exceeded our expectations in terms of quality and performance, and we will definitely look to SDLG for more machines in the future," says Mohammed Al-Nahas, senior technical advisor at SAJCO. "We are also very satisfied with the support we've been receiving from FAMCO."
The deal builds on existing sales to SAJCO. "This deal is great for everyone involved," concludes Essam Al-Malik, central regional manager at FAMCO. "SAJCO is operating a fleet of reliable and robust SDLG machines and we are benefitting from working with a high-profile customer. SAJCO is considered one of biggest contractors in the country, and having 58 of our units strategically located across the Kingdom will dramatically improve SDLG's visibility."
Works began in April 2016 and are due to conclude in April 2019.