Kuwait, 25 Sep 2016 – On September 25, 2016, Sheikh Faisal Al-Humoud Al-Malek Al-Sabah, Governor of Al-Farwaniya, opened the fourth edition of The Big 5 Kuwait at The Kuwait International Fairground. Running until September 27, Kuwait's largest construction event showcases thousands of innovative and never seen before products for the built environment, gathering under one roof over 100 local and international manufacturers, and thousands of buyers and industry experts.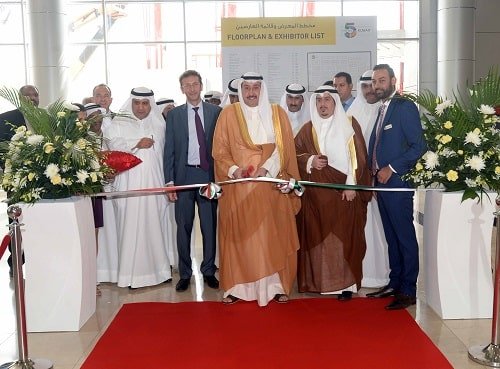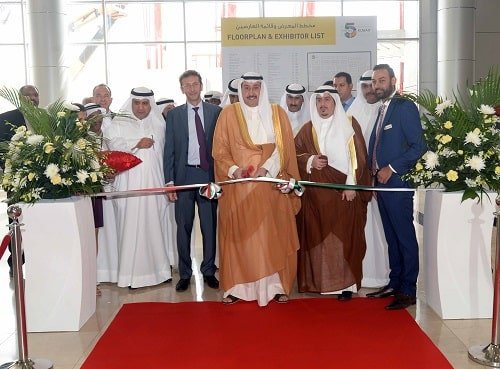 After the ribbon cutting ceremony, Al-Farwaniya Governor, Sheikh Faisal Al-Humoud Al-Malek Al-Sabah, who toured the show, thanked all those who contributed to bringing the event to Kuwait, including the Kuwait International Fair, The Big 5 Kuwait organisers – dmg events Middle East, Asia & Africa – and the exhibitors. "Today at the Kuwait International Fair I have visited and supported the construction exhibition The Big 5 Kuwait 2016 that gathers companies from 18 countries from all over the world. This is a great show that puts together what professionals [from the construction industry] need. There are a lot of construction projects currently undergoing in Kuwait, and I wish similar events to take place again in the future," Sheikh Faisal Al-Humoud Al-Malek Al-Sabah, Governor of Al-Farwaniya, stated.
With planned developments worth an estimated $123.6 billion, Kuwait's construction industry offers massive business opportunities. "The Big 5 Kuwait 2016 will highlight cutting-edge solutions and products for the local construction sector. The event is an unmissable platform for local construction industry professionals to meet and discover latest building innovations and solutions, including those not yet available in the local market," Ashley Roberts, Event Director of The Big 5 Kuwait, stated.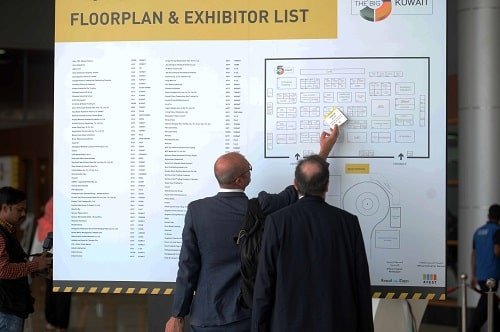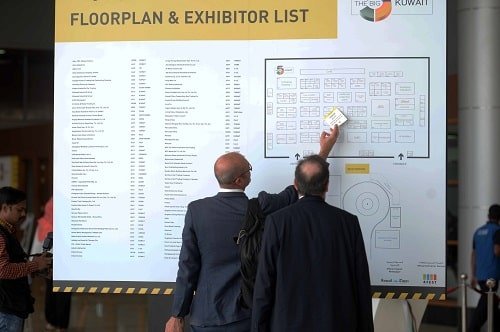 According to exhibitor Beshar Hamdani, Executive Manager at MPC, The Big 5 Kuwait 2016 is an excellent opportunity to network with new and existing clients and grow the business. Visitor Mohammed Sadek, from Booday Trading Company, commented: "The show is very interesting for me as a salesman of heavy equipment. Here, I can discover new companies and equipment available in the market, while getting updated about technological developments in the construction sector".
The Big 5 Kuwait 2016 hosts several new exhibitors. "This is the first time we take part to the show. We already have a client in Kuwait but we decided to exhibit at The Big 5 Kuwait 2016 as we believe it is an excellent platform to find a local distributor for our products," Exhibitor Ugo Pelosin, from Italian Sirca Spa, said. Similarly, exhibitor Jose' Luis Guerrero, representing Graphenstone, commented: "This is our first time at The Big 5 Kuwait. As a Spanish company manufacturing paints and ecological coatings with graphene technology, we are exhibiting at The Big 5 Kuwait 2016 to expand the distribution of our products in the country."
Alongside the exhibition, The Big 5 Kuwait 2016 offers three days of free to attend, CPD certified workshops delivered by industry specialists on a wide range of hot topics, spanning from project management and BIM to LEED certification. On day one, speaker Alaa Dalghan, Director, Middle East and Africa, Advantech B&B SmartWorx, delivered a presentation on "The Internet of Things: Making smart cities a reality". According to him, The Big 5 Kuwait offers a unique opportunity to meet and connect with professionals from all angles of the industry and educate the public about technological developments in the built environment.
Visitors at The Big 5 Kuwait 2016 can meet exhibitors from 18 countries including Germany, Italy, Turkey, Saudi Arabia and India and explore the massive display of machinery, construction equipment, and vehicles from leading international manufacturers like Mercedes Benz, Hyundai, Al Arabiya, JRD International and Instant Access. For the first time this year, the show will dedicate an entire day to the theme of sustainability in construction on Sep 27, 2016.
The show is open daily from 11:00 to 21:00 with free entry onsite. To find out more, visit www.big5kuwait.com.