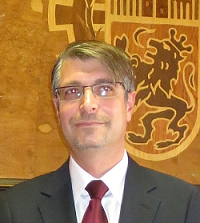 Zaragoza 27 November 2013.- Stoian Markov, Hidromek's Director of Southern Europe has been appointed President of the Organizing Committee for the next SMOPYC 2014 show.
Hidromek, was founded in Ankara at the end of the nineteen seventies, it is currently amongst the world's 50 largest construction machinery manufacturers.
The committee president has a Master's Degree in Science from the Polytechnic University of Sofia, in the specialty of Machinery for Public Works, Construction, Roads and Elevation. He started his career as a project and design engineer of forklift trucks and in 2001 he joined HIDROMEK, where he has performed various functions both in the engineering department, where he was involved in the development of new products and technological improvements to existing products, as well as working in after-sales and exports. In 2006 the company gave him the mission of opening the first branch office abroad and Spain was the chosen market. From the company's new offices in Gavà (Barcelona) he has developed distribution networks for Spain, Portugal, France and Italy and is now preparing for the leap to South America.
He currently holds the post of HIDROMEK Director for southern Europe.
His appointment comes following the decision of Carlos Morales, Director of Operations at Barloword Finanzauto, to present his resignation due to no longer having sufficient time available to continue in his role as president of the committee.
As he indicates in his farewell letter to the committee representatives, "at this moment in time my professional activities in my company require all of my energy to be focused on them" and he goes on to say that it will be the new president who "will finish off the work we have begun together to ensure the success of the coming SMOPYC".
Although Carlos Morales will not participate personally in the meetings of the show's advisory body, Barloword Finanzauto will do so through its Marketing Director.
Stoian Markov, thanked the show's management for the confidence placed in him and also thanked the previous president for the work carried out to date. He stated that he was confident that the coming SMOPYC show will meet the industry's expectations and stated the importance of the shows as a tremendously valid model for companies.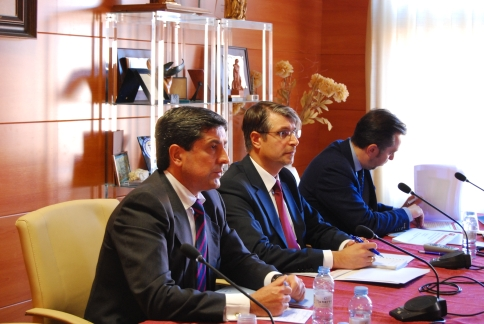 Show activities in all their aspects – marketing, communication and the setting up of all the services, continue to progress according to plan.
The show programme is also being finalized and will include a host of different activities, from assemblies to technical conferences or seminars, carried out by the vast majority of the groups associated with the public works and construction industry.
The show will take place at Zaragoza Exhibition Centre from 1-5 April 2014.