Addressing the Skills Gap
Thursday 13 June 8:30am – 4:00pm
East of England Arena Peterborough
Pupils, students, and graduates are invited to attend Plantworx on the last day of the event (Thursday 13 June). Parents, grandparents, and guardians are also welcome to bring their children along to experience a working construction show first-hand. There is no minimum age limit on Student Day.
Young people visiting the show will get a better understanding of the UK construction and rail industries, plant equipment, and all that they can offer. The children will also learn how the equipment on display helps to build railways and infrastructure around the country.
School parties and other attending youngsters will be invited to follow the Plantworx Student Trail, where they will be encouraged to visit participating exhibitor stands, answer questions and take part in challenges!
The Student Trail aims to address the skills shortage and encourage more youngsters into the construction equipment industry. Plantworx exhibitors Nylacast and Perkins are sponsors of the Student Trail. Nylacast will provide all young visitors with a High Visibility waistcoat.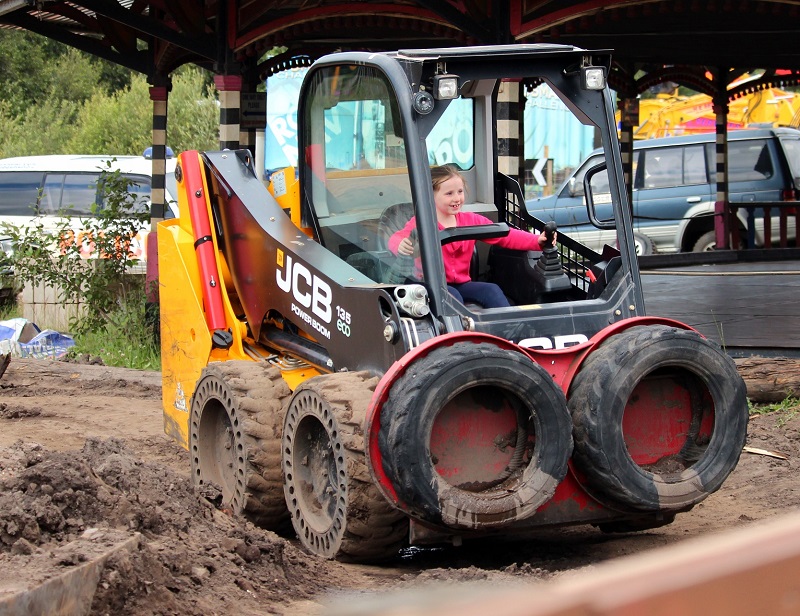 Diggerland comes to Plantworx. Buckets of fun for everyone!
Plantworx exhibitor, H.E Services, is bringing a version of the 'Diggerland' construction equipment theme park to Plantworx where visitors both young and old can try out 'diggers' first-hand in a safe environment. This is a first for Plantworx and a very welcome addition to the Student Day!
The 4th biennial Plantworx Construction Machinery Exhibition, hosted by the CEA (Construction Equipment Association), is taking place at its brand-new home at the East of England Arena in Peterborough from 11-13 June.
The largest working construction event this year is expecting more than 20,000 visitors over the three days of the show. The event will be the biggest yet with over 450 exhibitors.
Parent, student and child registration is free https://www.plantworx.co.uk/education-tickets

Source: Plantworx Press