Held last month at Dubai's International Conference and Exhibition Centre, The Big 5 2011 attracted more than 49,000 participants, an increase of 6% on the previous year's participation figures. The co-located shows Middle East Concrete, PMV Live and FM Expo as well as the newly introduced product zones created a more coherent experience event for construction industry exhibitors and visitors, with an easy and efficient navigation through the halls based on their product interest.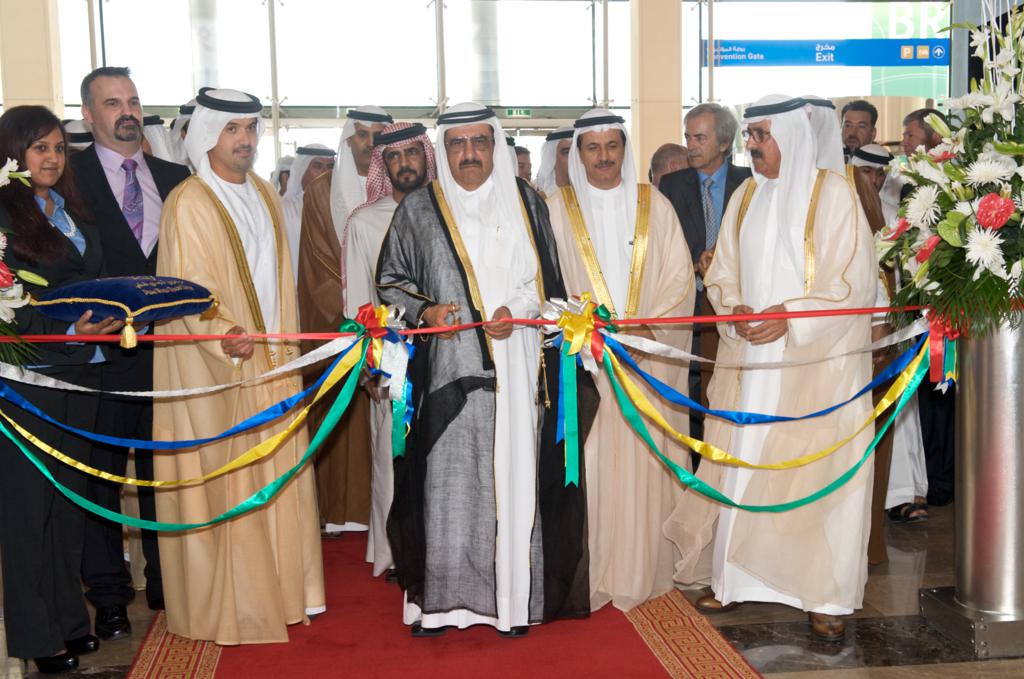 Andy White, event director for The Big 5, said: "We're delighted with the success of this year's event – we invested significantly in gaining a deeper understanding into the way in which The Big 5 can provide more added value for both exhibitors and visitors, and ensure that all participants get the most out of the four days.
"We will always continue to evolve The Big 5 to attract and sustain more exhibitors within the product sector and to provide a more targeted, relevant experience for our visitors. We seek guidance from our advisory board on the best methods of engaging with the needs of our exhibitors and visitors, and as much as possible we aim to develop in line with their feedback".
The event has been held in Dubai annually for over 30 years and this year marked a significant evolution of the exhibition's content, with added value elements including the launch of the Green Build Congress and over 130 free to attend product and educational seminars. The show floor featured a mixture of product specific sections as well as the traditional National Pavilions, of which there were 32. Popular features, The Gaia Awards and The Platinum Club returned in 2011.
For the first time this year, the Gaia Awards, which honours companies who have contributed towards reducing the impact of construction on the environment, was open also to non-exhibitors and the response was nothing short of overwhelming. This year's Gold winner, Enocean Technology by Nuuon Trading LLc, was assessed by the judges as a world and sector leading technology with innovative and energy efficient features, generating high level benefits to other building systems. Silver winners included Re-500 by Carlisle Hvac/Trimac Inc.and the Bladeroom Modular Datacentre by Bladeroom Group Red Engineering, while Bronze winners included the Leaking Detection System by Enolgas Bonomi S.P.A , Converted ISO Marine Containers by Smart Box Industries, Cocomosaic Tiles by Cocomosaic Indonesia and Waterpro SWS Home by Waterpro.
The Big 5 2011 also saw the introduction of the Green Build Congress, with over 40 of the region's most influential industry leaders, who spoke to an audience of 250 delegates from the building and construction industry. Feedback from attendees highlighted that there is still a strong desire to improve sustainability in the region's construction industry. Over 90% of those who fed back believed that buildings in the Middle East are not yet sustainable enough, though 92% of those questioned did not think it was too late to conserve the Middle East's environment. Over 60% believed that it is possible for commercial and environmental conservation to work together.
The Platinum Club also resumed this year, bringing together high-level construction industry players, with spending budgets in excess of US$100m. This year the Club saw a 20% increase on 2010 participation with the number of buyers increasing from 499 to 628 in 2011, accounting for billions of dollars worth of purchasing power and providing a broader focus group for future research into industry requirements and expectations of The Big 5.

Middle East Concrete, PMV Live and FM Expo are now operating under The Big 5 portfolio of events and will keep running alongside The Big 5 in the future. Developed to cater to industry demand they will provide dedicated zones for buyers, which will focus on those products and services most relevant to each industry sector. The next Big 5 show will take place in Jeddah, Saudi Arabia, from 10-13 March 2012.
Source: BIG5 News Room