To ensure customers benefit from a low total cost of ownership, Terex Trucks is set to launch its extended two years' warranty on all Factory-Approved parts.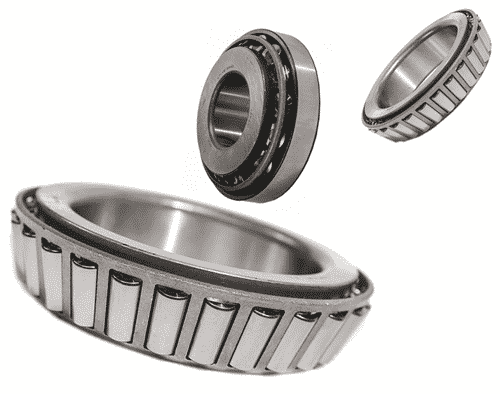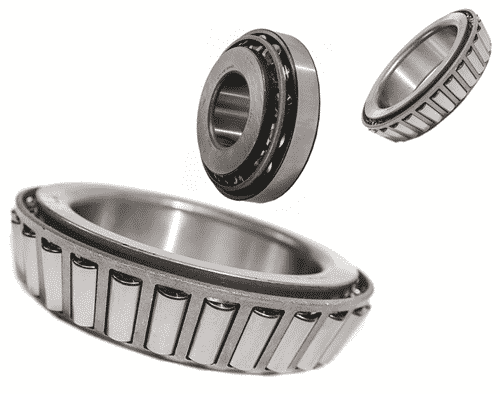 The year 1934 was a year like no other; Franklin D. Roosevelt was president of the United States, Italy won the World Cup, and it marked the first sighting of the Loch Ness Monster in Scotland. It was also the year that Euclid Road Machinery set a new standard in the construction equipment world with the unveiling of the 1Z truck – considered to be the first ever off-highway dump truck.
While eight decades have passed since the day the construction industry was changed forever, the remnants of Euclid Road Machinery's design genius is still evident in the masterful manufacturing of Terex Trucks'machines. With the ability to take on any terrain and offer optimum productivity, the versatile haulers are recognised and trusted throughout the world. But that's only part of the picture.
Terex Trucks' parts are also tried and tested to perform over prolonged periods and are beyond comparison. So with the assurance that its parts can go the distance, and a seamless supplier-to-manufacturer-to-dealer relationship, Terex Trucks will launch its new extended two years or 6,000 hours warranty on all Factory-Approved parts at CONEXPO/CON-AGG.
Designed with precision engineering, Terex Trucks' parts guarantee uptime and ensure maximum return on investment for customers. Unlike non-genuine parts, which are manufactured by other suppliers in isolation from the rest of the truck and its components, Terex Trucks' genuine parts are designed specifically by the same engineers that make the machines meaning that they are fit for first-class functionality, feature optimal durability, and enhance the performance and life expectancy of the haulers.
Gary Bradburn, aftermarket commercial manager at Terex Trucks, says: "We're committed to product quality and customers, therefore, making a distinction between us and low-cost alternatives is important. We stand completely behind the products we manufacture in Motherwell as they're unmatched and so it's only right that we make a grand statement.
"Terex Trucks' parts come with the safety guarantee, the stamp of quality, and engineering approval from the original manufacturer – to get the most out of your hauler you need to consider more than just the part and its initial purchase price."
Quality can't be compromised
Almost three years after its acquisition by Volvo Construction Equipment, Terex Trucks has undergone a series of improvements to strengthen the brand and stabilise its position in the market. One such investment has been focused on fortifying the company's aftermarket offering, and the new extended warranty is yet another example of Terex Trucks being proactive to cater to the needs of customers.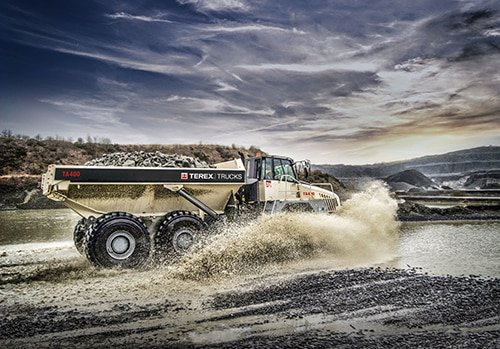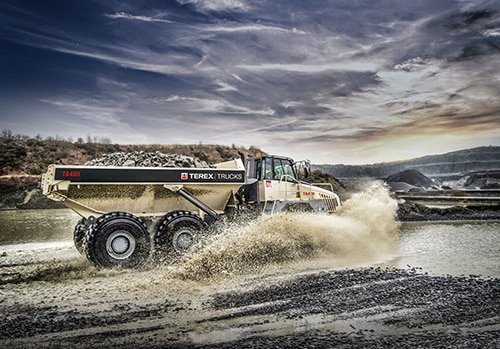 Amongst the brand's top priorities comes the desire to offer competitive packages to support products, and to ensure customers benefit from a low total cost of ownership. To this effect, the two years warranty will be available on all parts, and the unique offering stands irrespective of the hours on the machine or the model.
With complete confidence in its build quality and performance promises, Terex Trucks understands the significant investment clients make when buying and maintaining their machines. The manufacturer also takes into consideration the potential appeal of purchasing non-factory approved parts but warns against the false economy. Compromised performance, lower fuel efficiency, and unscheduled downtime are just some of the results that non-genuine parts can have on a truck.
Bradburn adds: "There are risks to safety and consequential damage to machines if just one cut-rate alternative part is fitted as anything can happen. Buying non-genuine parts is a case of 'good price, good luck' – we ask that customers look beyond the initial price of such products as it's more than likely that additional service costs will arise in the long-term due to damage downstream.
"For a machine to remain operating at its full potential, buying Factory-Approved parts is the only way forward, and with this new warranty, if anything were to go wrong then a customer would still be able to maintain 100 per cent peace of mind knowing they are fully supported. We are proud of our trucks, we trust the integrity of our parts suppliers, and we're confident that this is a big statement we can backup."
Terex Trucks will be at CONEXPO/CON-AGG in Gold Lot in booth G3987, from March 7-11. Product specialists and senior managers will be available in the booth to demonstrate how the company has strengthened its dealer network, increased the worldwide availability of parts, and enhanced its products and customer service solutions.
There will also be a fun area on the stand where visitors will have the chance to guide a remote-controlled hauler around an assault course. There will be a prize at the end of each day for the person with the quickest time.