To gain a stronger foothold in Australia and New Zealand, Terex Trucks has partnered with distinguished dealer, Porter Group, for the distribution of its articulated haulers.
Terex Trucks has enlisted Porter Group to support and supply its Generation 10 TA400 and TA300 articulated dump trucks in Australia and New Zealand. With new headquarters in Hamilton, New Zealand, Porter Group is expanding its operations with an enlarged fleet of machines to maintain its position as the largest dealer of rental and sales equipment for construction and associated industries in the country. The deal, which enables Terex Trucks to strengthen its footprint in the region, will focus on Porter Group's sales arm, Porter Equipment.
"Porter Equipment is delighted to represent Terex Trucks across Australia and New Zealand as we share Terex Trucks' commitment to the brand's success in the region," says Darren Ralph, general manager for sales and marketing at Porter Group.
Ralph adds: "Porter Equipment and Terex Trucks represent a formidable partnership in the supply and distribution of articulated dump trucks. Terex Trucks has a strong pedigree in design and manufacture of robust haulers, and Porter Equipment provides a distribution network in Oceania that dates back over 70 years."
Established network of industrial customers
Porter Group was founded in 1945 by Arthur Porter when he began winning civil engineering contracts in New Zealand. He imported equipment and parts, and established the Porter name as a well-known supplier of heavy equipment through sales and rentals.
The company now has almost 40 branches in Oceania and distributes a range of ADTs, excavators, wheel and skid steer loaders, compactors, rock crushers, screens, harvester heads, conveyors, stackers, stock-pilers, shredders, and feller bunchers.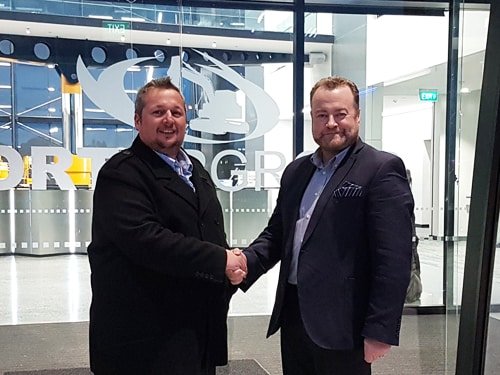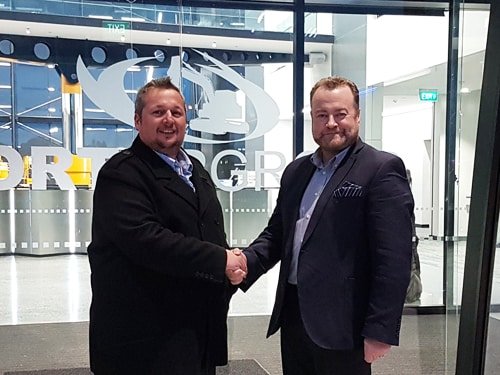 In addition to providing the sale and rental of equipment, Porter Group has subsidiary divisions for the supply of spare parts, servicing and repairs, transport haulage, hire of cranes and access equipment, and financing options. The company serves clients in a variety of industries including construction, quarrying and mining, forestry, recycling and landfill, road-building, and agriculture.
Porter Group's new headquarters is a significant investment that includes workshops and a spare parts depot. The company also has bases in Australia, Papua New Guinea and California in the United States.
Setting the new standard
In its articulated hauler range, Terex Trucks makes three models, with payloads from 25-38 tonnes, and engine power outputs from 311-444 hp. The off-highway units are robust, reliable and offer flexible transportation of materials for a variety of applications across the harshest of environments.
Of the ADT units to be distributed by Porter Group, the highest specification model is the Gen10 TA400, which was launched in 2016 and the first of a new era of haulers from Terex Trucks. It features magnetic suction filters that reduce the risk of contaminants entering the system, improve the cleanliness of the hydraulic oil, and reduce wear as well as downtime.
Force-cooled multi-disc brakes are supported by an electronically activated exhaust brake and a six-stage modulating transmission retarder, which extend component life. And the powerful drivetrain maintains traction, even in the most difficult terrain, thanks to longitudinal and limited slip transverse differential locks. The engine and drivetrain is well matched, utilising automatic adaptive shifting and a pre-selected two-speed transfer box (drop box), providing good performance and productivity for all haul conditions.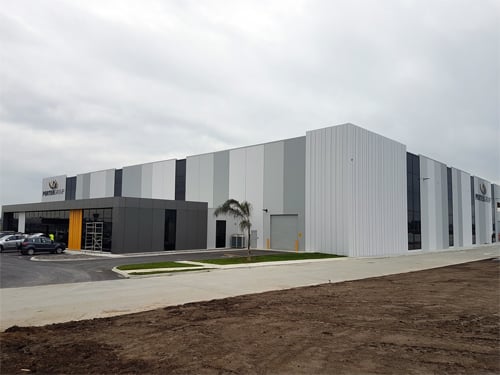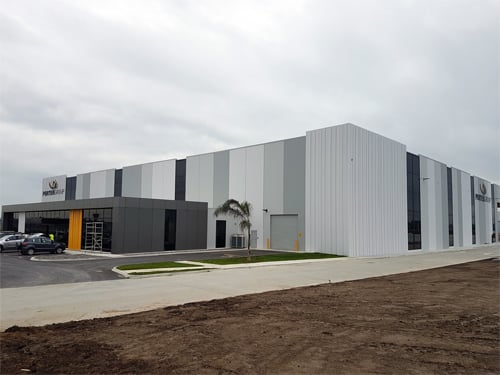 Investments have also been made to enhance operator comfort, ensuring a smooth haul and more productive operation. Anti-vibration mounts for the engine and cabin, as well as cushioned stops on the steering cylinders have been integrated, and the cab features an improved heating, ventilation, and air conditioning system. Additionally, to ensure customers benefit from competitive aftermarket service, Terex Trucks will also provide the newly launched 2 Years / 6,000 hours warranty on all Factory-Approved parts.
Partnership for success
"Terex Trucks is excited to be part of this new journey of growth by partnering with Porter Group to serve the Australia and New Zealand markets," says Clement Cheong, sales and marketing director for the APAC region at Terex Trucks. "Porter Group's latest facility investment for its new headquarters in New Zealand is a testament to the confidence it has in its business. The company is showing its customers that it has a commitment to continue providing the highest level of sales, parts, service, rental and financing solutions to the industry."
Cheong continues: "With its extensive network of more than 35 branches in these countries, and its excellent reputation in the market for providing a total solution to its served segments, we are confident that Porter Group will bring the same success story to Terex Trucks."