The 8th Vietnam International Construction & Building Exhibition returns in June to offer business opportunities and showcase latest technologies and products to professional buyers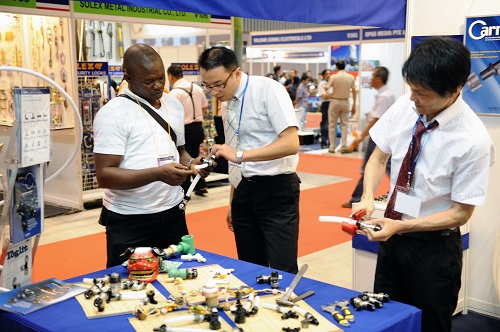 "VICB 2014" incorporating "RAHV VIETNAM 2014" and "SECURITY & FIRE VIETNAM 2014" and "LIGHTING VIETNAM 2014" will be staged at the Saigon Exhibition and Convention Centre, in Ho Chi Minh City from 26 to 28 June 2014.
Infinite Business Opportunity in Vietnam
With increasing urbanization, Vietnam has drawn up extensive plans for its key cities driving demand for integrated property management systems, security & fire systems, lighting and HVACR products as well as innovative technologies for improving construction and building techniques and efficiencies.
As expected, safety & security equipment in Vietnam market will grow rapidly in upcoming years at an annual rate of over 20% per annum. With the fact that more than 95% of Vietnam's safety & security equipment and systems are imported since domestic equipment production by local companies is limited. And local manufacturers currently only produce low-end items such as locks, safes, safety gloves and ropes.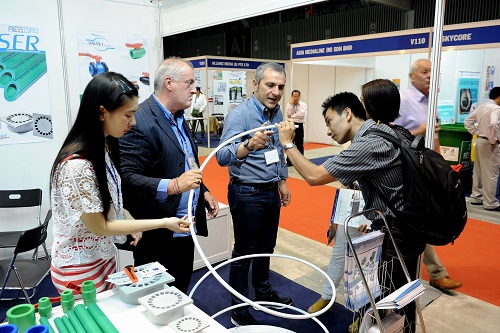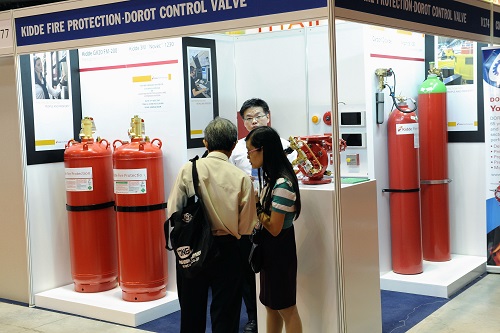 Vietnam's energy demand continuous to grow as lighting accounts for over 30% of the country's electricity consumption, the Vietnamese government plans to carry out an efficient lighting programme by replacing incandescent lamps (ILS) with energy saving lamps (ESLs) in order to improve energy efficiency and reduce energy losses.
Strong Support Rallied from Worldwide Exhibitors and National Pavilions
In 2013, both exhibitors and buyers greatly appreciated the numerous business opportunities generated by the exhibition. Most of them have met with many potential buyers including those from Europe, New Zealand, Switzerland, U.A.E. and United Kingdom. "VICB 2014" provides a golden platform for exhibitors to establish business connections with international buyers and also to exchange market information with industry players. We are expecting over 300 international & local exhibitors coming from more than 16 countries and regions (namely Australia, China, France, Hong Kong, Germany, Italy, Japan, Korea, Malaysia, Russia, Singapore, Taiwan, Thailand, UAE, U.S.A. and Vietnam) occupying over 10,000 sqm exhibition space and more than 10,000 international & local top-quality buyers will visit the fair. Stronger international support rallied from national pavilions of China and Korea have confirmed their participation in the fair. It underlines "VICB 2014" to be the role as the significant trading platform in Vietnam and Asian markets.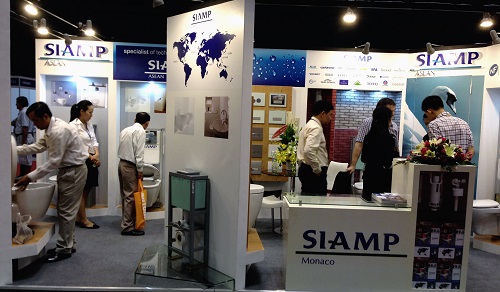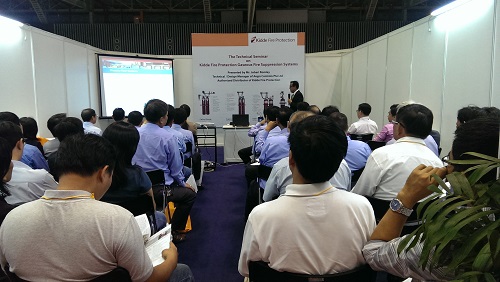 Innovative Products, Business Opportunities
With the tremendous success of the previous editions, VICB has recognized as the most influential and comprehensive construction and building exhibition in Asia. "VICB 2014" provides an unparalleled platform for reaching target customers, forging business relationships and showcasing a comprehensive range of industrial products, technologies and services to meet the needs of industry upgrading. It is the only trade fair in the Asia region which brings you under one roof the ALL-IN-ONE new dimension of technologies, products, system and equipment in construction & building; HVACR; security & fire and lighting markets.
For more show information about VICB 2014, please contact Mr. Dennis Lam or Ms. Melody Lam at Tel: +852 28518603, Fax: +852 28518637, E-mail: [email protected] or visit show website: www.construction-vietnam.com