Producers of The 2012 edition of The Atlantic Heavy Equipment Show are pleased to report that the show was a resounding success.
This was by far the largest show ever, showcasing more exhibitors and more floor space. 13,700 buyers walked through the doors of this massive event and were not left disappointed. Visitors remarked at the gleaming displays of Big Iron and could only describe the sights as "awesome".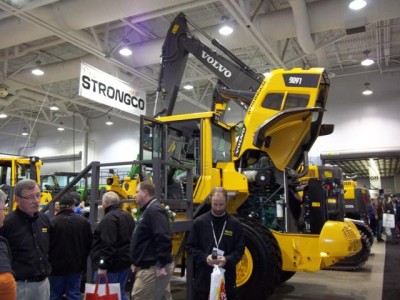 "It was literally shoulder-to-shoulder throughout every square inch of the Moncton Coliseum complex including the parking lot," explained Show Manager Mark Cusack. "This event was one of the largest that the Coliseum has ever hosted and we could not be more pleased," said Cusack.
"Manufacturers have really raised the bar when it comes to quality and fuel efficient equipment. This was evident on the floor and the decision makers from many large agencies were on site making purchases or researching what their next heavy equipment purchase would be. Exhibitors were very pleased with the traffic and sales activity, this bodes well for our other events and shows that business is good in the Maritimes," explains Cusack.
We would like to thank all the visitors that made there way over from the Canadian Woodlands Forum. They too were treated to a large and diverse display of forestry related equipment and services.
Exhibitors reported that sales were made and many solid leads were gathered that will be followed up in the upcoming months. Many exhibitors have already rebooked for the 2014 edition of the Atlantic Heavy Equipment Show to ensure they do not lose their floor space to someone on the ever-growing waitlist for this high caliber event.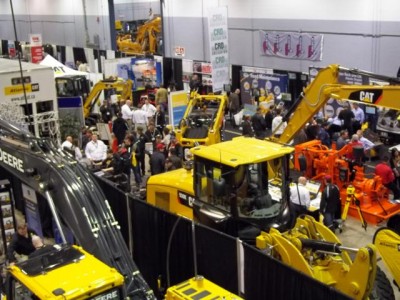 We will see many visitors next week at Expo Grands Travaux at Olympic Stadium in Montreal on April 13-14, 2012.
For complete details, visit www.expograndstravaux.ca
We now look forward to 2014 and our next huge edition of the Atlantic Heavy Equipment Show.
Source: Atlantic Heavy Equipment Show News Room