Dubai positions as number one hub for construction manufacturers in the region
AED 2.2 million deals signed by Albaddad group at the exhibition
Dubai, 23 November – Today, The Big 5 2016's Gaia Awards elected SageGlass as the most innovative product in the Middle East, which will help moving towards a more sustainable built environment. SageGlass is an electronically tintable, dynamic glass that prevents heat and glare, increases occupants' comfort, optimizes daylight while maintaining the view to the outdoor.
Awarded by a panel of industry experts headed by Dr. Alaa K. Ashmawy, Professor of Civil Engineering and Dean of the School of Engineering at AUD, SageGlass can reduce energy consumption up to 20%. In addition, it's a sustainable solution that contributes to LEED® certification points. "In 2015 we started working on the first project in the Middle East and the Gaia Awards is our first recognition in the region; I am truly happy of this achievement," SageGlass representative said receiving the award.
According to Mario Seneviratne, Managing Director of Green Technologies and member of the Gaia Awards judging panel, "The Gaia Awards are an excellent platform to identify truly sustainable products in the Middle East". The UAE is one of the top 10 markets for green building space according to US Green Building Council (USGBC) and Dubai ranks eighth in Solidiance's list of top 10 global cities for green buildings.
"With the UAE's and region's focus on delivering sustainability in construction it was paramount to choose sustainability as a key theme in this year's Big 5," Event Director, Josine Heijmans said. "It's with this backdrop that the Gaia Awards are more relevant than ever. Visitors to The Big 5 are constantly looking for innovative products that are environmentally friendly and the Gaia Awards helps us uncover these products and technologies and share them with the construction and design industry."
Innovative and greener products
Going green is a major trend across all exhibitors at The Big 5 2016. Ariston Thermo Group, a multinational company headquartered in Italy, confirms: "At Ariston, we are pursuing energy efficiency in order to reduce CO2 emissions". According to the Marketing Manager, Jacopo Guzzarotti, "The Big 5 is an excellent opportunity for us to showcase our innovative solutions to save energy and present our new products to the local market".
To help construction industry professionals save time and money, ProTenders.com exhibitor launched its new Construction Product Catalogue at The Big 5 today. "ProTenders is now a complete online B2B construction platform that enables all types of construction companies to increase their brand's visibility, generate leads and streamline their tendering process, using our unique secure cloud-based platform," Karim Helal, Cofounder and CEO of ProTenders.com, said.
The new Catalogue is an effective tool that enables suppliers to be traced and contacted, and supports consultants finding the right products that match their requirements. It also helps suppliers to list all their products, including specs, data sheets, brochures and images. Mr. Helal added "Our award winning e-tendering platform has so far proven a huge success with over $20 billion managed bids and 900 processed tenders."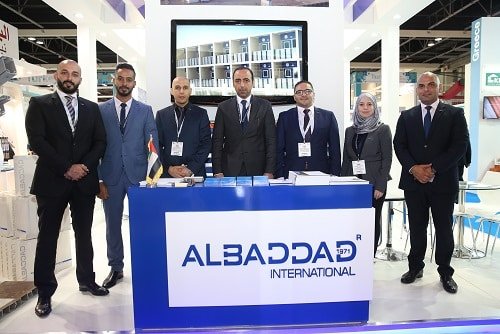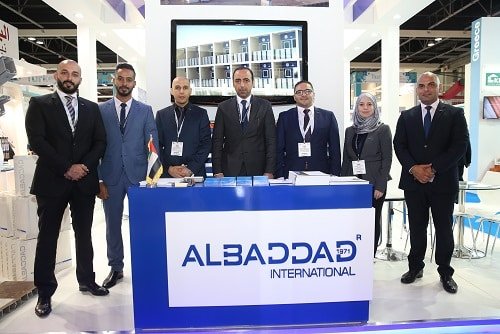 Dubai positions as main hub for construction manufacturers
The robust international participation to The Big 5 2016 reinforces Dubai's position as central business hub of the broader Middle East region. The Turkish Government, which is Platinum Sponsor of the event, is strongly investing on The Big 5 to support Turkish manufacturers of construction products expand in the UAE and beyond. "This year, we have over 250 Turkish exhibitors at The Big 5 and 35 more at the co-located PMV Live and MEC shows," Ersahin Cagatay, from Expotim International, said. "In 2015, the Turkish Pavilion had 50 exhibitors; this year we have almost 300 companies and we plan to grow our participation to The Big 5 even more in future."
This year, the participation of Italian companies has been bigger than ever, with 380 exhibitors. "At the Big 5 in Dubai, our companies have the chance to meet thousands of buyers and traders from the Middle East and Asia, and explore the great opportunities offered by this market," the Director of the Italian Trade Commission's Dubai Office, Gianpaolo Bruno, stated. "The local construction industry is growing at a rate amongst the highest in the world, boosted by the organization of the Expo 2020 Dubai."
Dubai and its Jebel Ali Free Zone are attracting more and more construction manufacturers from the neighboring Saudi Arabia as well. The Saudi Export Development Authority is participating to The Big 5 2016 with almost 60 companies across six different halls of the Dubai World Trade Centre.
Big contracts signed at the show
Exhibitor Albaddad Group closed deals for almost AED 2.2 Million at The Big 5 this year. The company, established in Abu Dhabi 1971 by the founder Hussain Albaddad to supply the requirements of the tents from the royal family, has grown into a leading supplier of tends and outdoor furniture for events. During the first three days of The Big 5, it has been awarded the Al Wathba project for the National day celebrations by the Abu Dhabi Government, a 5,000 sqm outlet facility in Nigeria and a 2,000 sqm project for the Radisson Blu Hotel in Oman.
The Big 5 and the co-located Middle East Concrete and PMV Live 2016, organized by dmg events Middle East, Asia & Africa, run from 21-24 November at the Dubai World Trade Centre. Shows are open daily from 11:00 to 19:00. To know more, visit www.thebig5.ae.