On November 16th to November 17th, Auckland named the building capital of New Zealand, held the "unbelievable" Build Expo. The Expo was located in the ASB Showgrounds and covered the "booming" construction industry that Auckland boasts, it presented all things you could wish for from every angle. The show held a mixture of both conference and workshops, with an extremely high-quality for both. So much so, that over 5,400 people pre-registered to be a part of the first-class expo. Here are some of the main highlights and activities in a bit more detail.
As stated, an impressive number of people registered and over 2,300 physical attendance were recorded for Auckland Build Expo over the two days in which it was running. The attendees were treated to a wide range of free exhibitions and workshops including an exclusive LBP seminar and Meet the Buyer sessions that were extremely popular with everybody. There was also the chance to network with people from the industry, this opportunity was met with great responses, from all personnel from the industry and beyond who were there.
Among some of those were the 35 official event and media partners such as Building Hub and Auckland Today. The main attendees were mainly from the housebuilding sector but there were also people from University or college and from engineering sectors too. Just to name a few specifics, making for a diverse and interesting mix of network opportunities, which proved highly successful. The majority of attendees were also from small businesses with 1- to 25 employees, but once again there was a mixture of company sizes, for example, 3% had 1000 or over employers, this kind of range is important to ensure a successful show – which Auckland Building Expo achieved.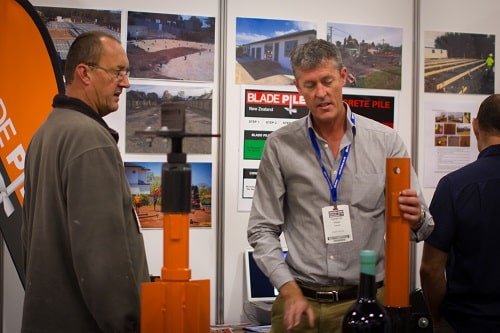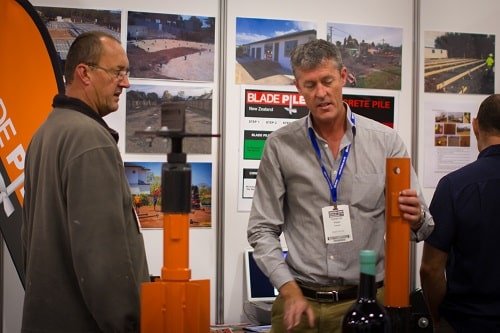 The exhibits showcased an impressive range of exhibitors too, including 3M Science Applied to Life, ActronAir, Carpet Court, Steelhaus and Paul Industries. Alongside that high-profile companies such as Spaceworks, Chowhilll and Donwer made speeches at the event which received a great level of appreciation and recognition at the show – delivering informative and helpful talks, engaging those who attended. There was great deal of praise given to the organisers, for the amount of opportunity that attendees had to share their updates and ideas with industry leaders, and also create business relationships.

Auckland proved to be very successful, the diverse amount of reps and attendees in which people could connect with, including designers, architects, project managers and quantity surveyors, all created a vibrant, friendly atmosphere where personnel in the construction industry formed contacts which they would hope to work with in the future.
After the success and great response to Auckland Build 2016, organisers have scheduled an Auckland Build 2017 for November 8th and 9th, that will feature over one hundred exhibitors, free training workshops and another chance to meet professionals from the construction industry to share ideas and information with. For more information on this expo visit aucklandbuildexpo.com
Contact Auckland Build Team for the Post-Show Report of Auckland Build at marketing@aucklandbuildexpo.com

Author: Katie Anderton