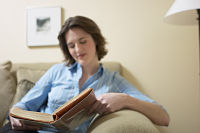 There are plenty of good sources of information out there for those who want to learn more about every aspect of the construction industry. Whether you're a student or a professional with years of experience under your belt, there's no end to construction related knowledge.  Here are some of the most popular books out there.
Building Construction Illustrated by Francis D.K. Ching
With over 1000 illustrations, this book doesn't cut corners when it comes to demonstrating how to use materials and methods. The reader will learn all the how to's that are needed when it comes to construction. It's suitable for both students and professionals and has been described as THE book to buy when it comes to building construction.  Don't get this in the Kindle version though – go for the paperback edition for a better view of the illustrations.
Architecture: Space, Form and Order by Francis D.K. Ching
Another classic that has been at the top of it's league for over 30 years. If you need to know more about architectural design, it's lingo and it's concepts then this book, that comes with a supporting CD-ROM will grow your knowledge. One reviewer wrote, "giving the best description of the fundamentals of design".
Running A Successful Construction Company (For Pros, By Pros) by David Gerstel
If you've got a small business then this could deliver just what you need to grow it. It will clean up some of those questions that you've been struggling to get the answer to. This handbook provides a good explanation of how to keep your business profitable over the long term.
Mechanical and Electrical Equipment for Buildings by Walter T Gronkzik and others
You know us, we love machinery. OK, this isn't heavy construction machinery but it's still machinery. This book addresses the mechanical and electrical systems that are in building of all sizes. It's been around for over half a century, but it's still got the latest trends and methods included.
A World History of Architecture by Michael Fazio
This fascinating volume covers all manner of beautiful architectural projects – from the Brooklyn Bridge to the Parthenon to African buildings to Gothic Cathedrals. Even if you don't want it for yourself, then it makes a great coffee book to entertain your guests in the company's reception area.