Latest Speakers Announced; Leading Manufacturers Lend Support
With construction markets still sluggish but showing signs of recovery, how do you get ready for looming opportunities?
How can you use technology advancements to improve your bottom line?
What new tools will help increase productivity, reduce costs and enhance safety?
The Association of Equipment Manufacturers (AEM) announces Chilean Ministry of Energy, Caterpillar, Cummins, Telogis, and Americas Market Intelligence as the latest speakers who will share knowledge and insights at the 2016 CONEXPO Latin America Seminars program October 10-11 in Lima, Peru (Swissotel).
They'll join keynote speaker Derek Woodgate of the Futures Lab, who is helping guide development of The Tech Experience at CONEXPO-CON/AGG 2017.
And, leading manufacturers are lending their support to the CONEXPO Latin America 2016 Seminars Program as program sponsors.
Register early (by August 31) to take advantage of advance pricing. Details as well as full program and hotel information are at http://www.conexpolatinamerica.com.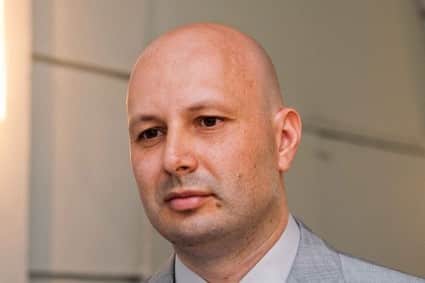 Gamification & More: Speaker Spotlight
Caterpillar: Digital Jobsite of the Future
It seems everything can be connected in ways that once seemed impossible. Terry Rasmussen of Caterpillar asks: What about the construction jobsite? Do we expect more from our watches and thermostats than we do from machines? Terry will explore the Digital Jobsite of the Future, with cutting-edge technologies that can exponentially increase efficiency and profitability.
Telogis: Leveraging Gamification: Jobsite Safety & Your Bottom Line
Smart phones and tablets may seem unlikely tools to improve worker performance, but gamification is a growing trend in business. Alexandre Didoné of Telogis LATAM will demonstrate how attendees can harness the power of competition, with real-time jobsite data, to make companies and workers safer, smarter and more productive.
Chilean Ministry of Energy & Cummins Peru: New Technology as Opportunity or Risk? Implications of Emission Regulations
Roberto Martinez Gonzalez will offer an intriguing case study on Chile's forward-looking experience adopting Tier 3. What motivated Chile and how did they manage to integrate all relevant industry and government stakeholders? What challenges did they face, especially for off-road construction and mining machinery, and what benefits did they reap? What future challenges lie ahead?
For attendees looking for immediate solutions, Julio Molina, General Manager Distribuidora Cummins Peru SAC, will offer another valuable insight: How can manufacturers "de-tier" engines and pro-actively work with customers in less regulated territories?
Americas Market Intelligence: Global/Regional Industry Outlook
Latin America's back in business; find out what's in store for construction with a Global and Regional Industry Outlook from veteran analyst John Price of Americas Market Intelligence. He'll outline what's driving growth and discuss targeted opportunities for Peru as well as Argentina, Brazil, Chile, Mexico and Panama.
Also on the agenda: advancement of autonomous machines, efficient fleet management, infrastructure/ project prospects in Peru, and equipment maintenance and repair on remote jobsites.
Don't Miss This Unique Learning Experience
"Industry professionals should not miss the 2016 CONEXPO Latin America 2016 Seminars Program," says Andrija Korolija, consultant to GyM, the construction division of the Graña y Montero group, and seminar planning committee chair.
"With Pedro Pablo Kuczynski, the new Peruvian President, and other governments in the region supporting long-term infrastructure investments, the Seminars are an excellent opportunity to learn about highly interesting topics that can advance your business and get you ready for the next industry upswing. There are always things to keep improving and learning about, which can have an immediate impact on your bottom line. CONEXPO Latin America 2016 also offers a unique networking opportunity with a cross section of industry professionals thinking about tomorrow today."
The 2016 CONEXPO Latin America Seminars Program is a stand-alone complementary event held right before the Peruvian Chamber of Construction (CAPECO) EXCON 2016 exhibition in Lima, Peru.